Why Robert Irvine Suspects Food Network Cancelled Restaurant: Impossible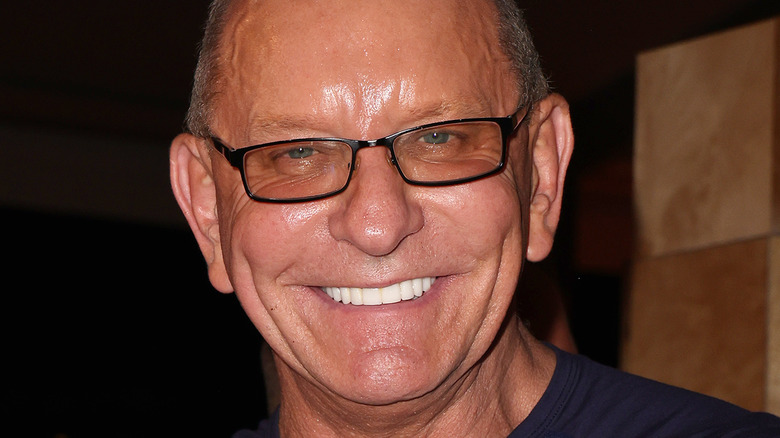 Alexander Tamargo/Getty Images
Sad news for Food Network fans this week: The network canceled "Restaurant: Impossible," the longstanding show that sees chef Robert Irvine visit struggling restaurants and turn things around. The show, which ran for 22 seasons, aired its final episodes in April.
Over the years, Irvine and his team have visited more than 200 restaurants, about 40% of which are still open as of the show's cancellation. And Irvine — an actual former U.K. Royal Navy enlistee who engages in workouts that Instagram loves — said on Twitter that he "really [has] no idea" why the show's run was cut short. "I'm old news," he joked. "Although the show is a GREAT show that helps small businesses and families /communities it's not a show that they believe fits into who or what they want or the younger viewers like."
Irvine is right that Food Network is changing. When Restaurant: Impossible premiered in 2011, Food Network was already beginning its transformation away from how-to-cook shows toward its current lineup that's dominated by competition and travel-focused programming. Meanwhile, some of the show's original stars are on their way out: Early star Giada De Laurentiis announced her departure a few months ago, and Alton Brown left last year.
Robert Irvine thinks not even fan support can save Restaurant: Impossible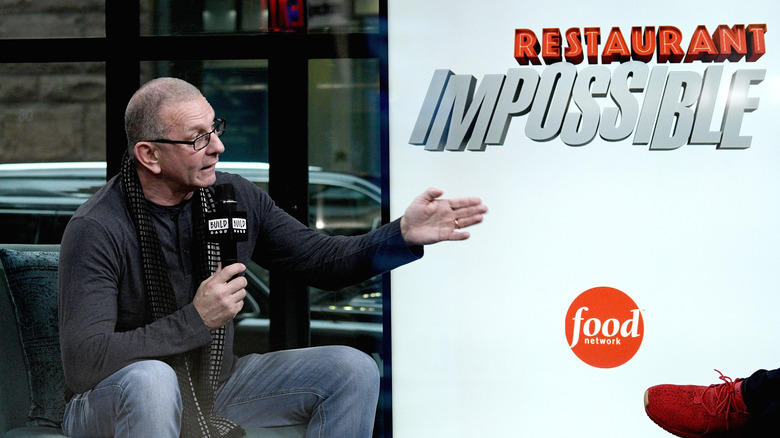 Gary Gershoff/Getty Images
The announcement of "Restaurant: Impossible's" cancellation isn't the first time the show's future has been uncertain. But while fan support has saved the show in previous years, host Robert Irvine thinks it's finally done for good. After its 12th season, in 2016, the show went on hiatus but returned to the small screen three years later. And in 2021, Food Network tried to move the show to the streaming service Discovery+ — but fan outrage led the network to reverse course.
Paula thank you and your family for watching , as i said i have no idea why it has stopped but .. there is a reason for everything and who knows wink wink 😜 what's next lol https://t.co/YisrEMg6EU

— Robert Irvine (@RobertIrvine) July 7, 2023
On Twitter, Irvine shared that he doesn't think public support will be enough to convince the network to change its mind this time. "I don't think any amount of fans telling Foodnetwork to bring it back will do anything.. to change their mind," the chef wrote.
And sadly, "Restaurant: Impossible" isn't the first show Food Network has canceled despite a devoted fanbase. In fact, the real reason for the cancellation of popular shows like "Emeril Live!" and "Ace of Cakes" was to make room for more competitions — so even though Irvine doesn't know exactly why his show got the axe, his suspicions might be correct. However, in a tweet, he teased this might not be the last time we see the buff Brit.