McDonald's Philippines Sippable Boba Milk Tea Deserves A Spot On American Menus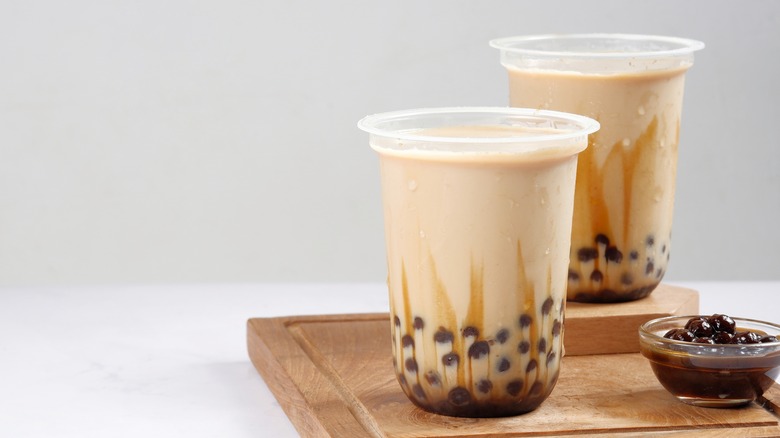 Edgunn/Shutterstock
Just because McDonald's has locations in over 100 countries worldwide does not mean all its menus are created equally. Certain items, like the Big Mac, can indeed be found in most locations, but each one also attempts to embrace the local culture and tastes with specialized menu items. The Philippines McDonald's competes with Jollibee, the local chain, by offering items like McSpaghetti with fried chicken. The chain has also dipped into the milk tea boba craze by offering two different milk tea McFloats. The two versions are classic milk tea with brown sugar boba pearls, as well as a winter melon flavor. Both floats are served with vanilla soft serve on top.
The boba tea McFloats were launched in 2019 in the Philippines, but sadly, never made their way stateside. According to McDo's website, the milk tea boba floats are no longer available on the menu, but who's to say the drinks won't make a comeback? In its place is the Coke McFloat which is made with Coke and topped with vanilla soft serve and hot fudge sauce. Plus, McDonald's isn't the only fast food chain hopping on the boba train. Several fast-food restaurants are serving boba, both internationally and in the U.S.
You can DIY milk tea boba at McDonald's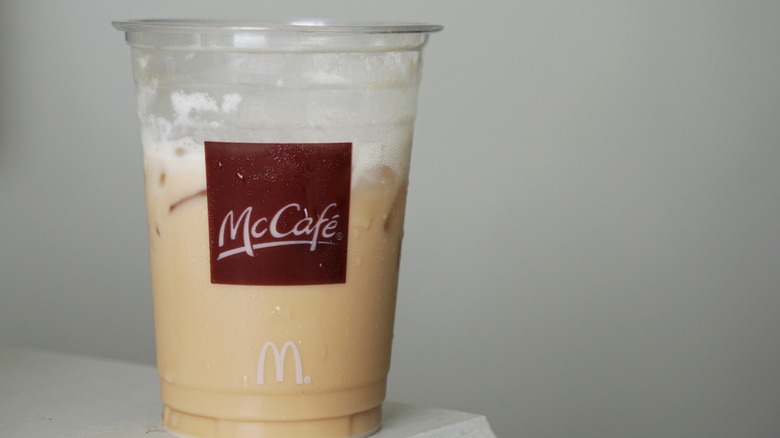 Tran Thu Hang/Shutterstock
Even though boba tea has been quite popular in Taiwan, where it was first invented in the 80s, it's become a sensation in the U.S., with chains and small mom-and-pop stores alike popping up across the country. Fast food giants have jumped in on the action as well, with Dunkin' and Jack in the Box offering boba teas to their U.S. customers, some for limited timespans. In 2021, McDonald's sold boba tea in Hong Kong, with flavors like chocolate Ovaltine and matcha.
Back in 2012, McDonald's offered a limited-time boba tea in both Austria and Germany. Even though there doesn't appear to be a timeline for McDonald's to bring boba tea stateside, that doesn't preclude customers from enjoying boba at home. Trader Joe's has offered an at-home boba kit that only requires the addition of milk. If you really want the milk tea flavor, sans boba pearls, you'll have to try the milk tea McDonald's hack that customers swear by. Simply order a sweet tea, add 3 creamers, and voila, a drink that tastes just like milk tea boba. You could even bring your own boba pearls to get the full boba experience.