What Other Chefs Have Said About Gordon Ramsay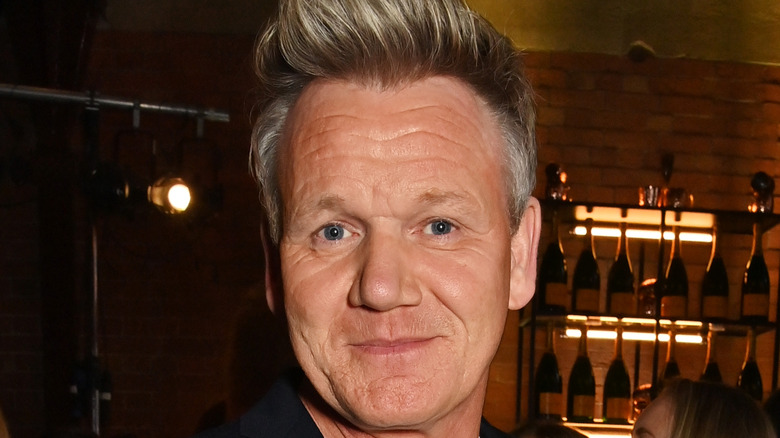 Dave Benett/Getty Images
Love him or hate him, to know Gordon Ramsay is to have a strong opinion about Gordon Ramsay. The opposing feelings likely have to do with his split public persona. On one side is the Michelin star-winning chef who owns some of the finest restaurants in the world. The other side is the rude, crass, demeaning chef he often portrays on television. How much of his brashness is just for cameras depends on who you ask. But even if it's all an act, there is a danger in displaying that kind of behavior to impressionable audiences.
Whether because they know him personally or simply because they work in the same profession, fellow chefs have often been the most vocal in expressing their opinions of the controversial celebrity. And, as you would expect, their opinions vary considerably. From former friends and past employees to fellow Michelin star winners and television personalities, here are some of the chefs who have voiced their opinions on Ramsay.
Anthony Bourdain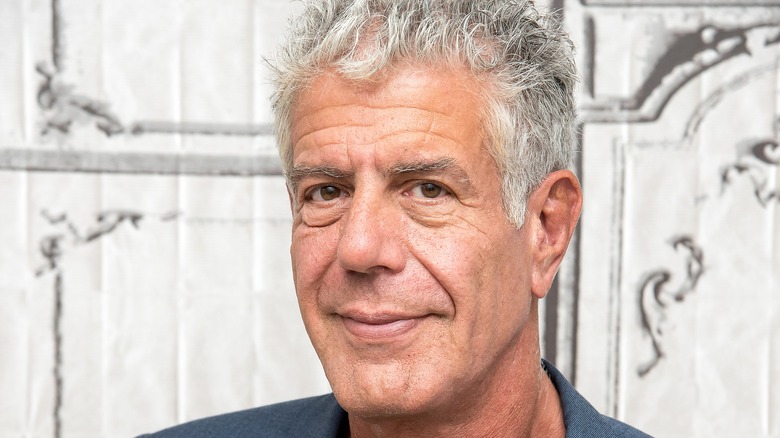 Mike Pont/Getty Images
In 2012, Gordon Ramsay applied for the United Kingdom trademark rights to the name The Spotted Pig. If the name sounds familiar, it's because it was the moniker of a famous New York City restaurant that was widely acclaimed as one of Manhattan's best before closing in 2020. Ramsay's company claimed it had no intentions of ever using the name. So why would it try to own the rights to it? Many believed the move was done to prevent The Spotted Pig from expanding into the U.K. (The restaurant's chef and co-owner, April Bloomfield, is British.)
While applying for the trademark was perfectly legal, and The Spotted Pig's owners had the right to contest the move, Ramsay's actions did not go over well with many in the culinary world. One of his most vocal critics was the late Anthony Bourdain, who took to X, formerly known as Twitter, to lambaste the British chef. "That Gordon Ramsay would register name 'Spotted Pig' in London and screw April Bloomfield (who built the brand) over is shameful pathetic," he wrote. In another post, he went on to accuse Ramsay of appropriating Bloomfield's brand.
The whole ordeal proved to be a moot point. Ramsay eventually won the trademark only to hand the naming rights over to the New York City owners. Whether that was his plan all along or he simply gave in to the Bourdains of the world, only he will ever know.
Jacques Pépin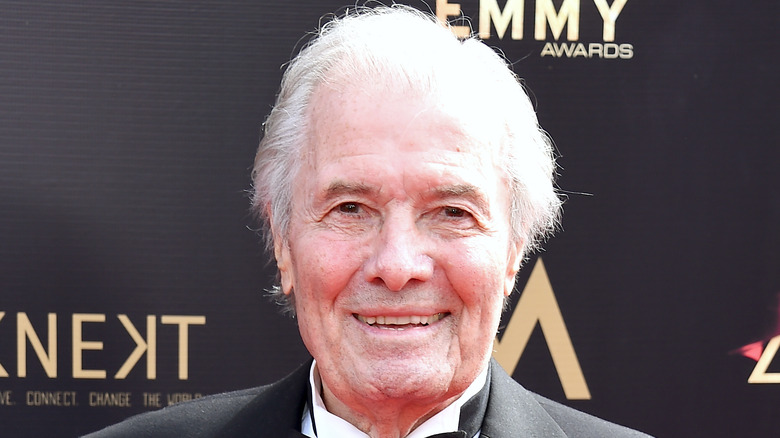 Gregg Deguire/Getty Images
Jacques Pépin is one of the most celebrated individuals in the culinary world. Some of his career highlights include working as the personal chef for French President Charles de Gaulle, publishing more than 30 cookbooks, and winning a staggering 23 James Beard Awards. With credentials like these, you can be sure that when Pépin speaks, people listen.
In 2014, Pépin wrote a piece for The Daily Meal in which he criticized television cooking competitions. According to him, these shows depicted a high level of cruelty and chaos that did not reflect real-life restaurants. The only show he singled out by name was Gordon Ramsay's. "The cruel rivalry and conflict depicted in "Hell's Kitchen" may be good for ratings, but it is unjust to dedicated cooks and unfair to the trade," he wrote. "In my opinion, nothing good enough to eat can be concocted under such conditions."
Many people interpreted this as a personal slight against Ramsay, and Pépin was quick to clarify his point. "It was certainly not my intention to insult Gordon Ramsay, who in my opinion is a very good, professionally trained chef, or anyone else for that matter," Pépin wrote in a Facebook post. "And I understand well the demands that television has put on him and others like him to create excitement." He went on to explain that his article was simply meant to reassure aspiring chefs that what they see on television is not reality.
Eric Ripert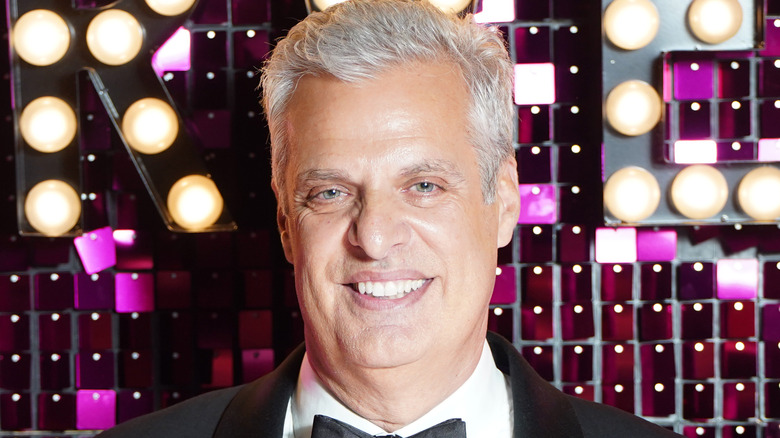 Jared Siskin/Getty Images
Jacques Pépin isn't the only culinary star with disdain for Gordon Ramsay's show "Hell's Kitchen." World-renowned chef and restaurateur Eric Ripert is not a fan either. Ripert is the head chef at NYC's Le Bernardin, which has earned more James Beard Awards than any other restaurant in the city. If anyone knows how a professional chef — and kitchen — should operate, it's him.
In 2010, Ripert took to X, formerly known as Twitter, to express his displeasure with Ramsay's kitchen behavior on the competition show. "Nothing personal against Gordon Ramsay but he is a poor inspiration for professional chefs in his shows," Ripert wrote in a since-deleted tweet (via Eater). "Who perform better scared, insulted? ... I have my bad days too but always try to improve. TV or not it is no excuse! Ultimately I believe in the goodness of Gordon but he is very wrong."
If you thought Ripert might eventually come around on Ramsay and his television work, think again. In February of 2011, he doubled down, this time expressing his opinion on another of Ramsay's shows, "Kitchen Nightmares." "Watched kitchen nightmares=RACIST content, verbal abuse, humiliation etc.," Ripert tweeted. "Shame on Gordon & production of show! Not an inspiration of leadership."
Aarón Sánchez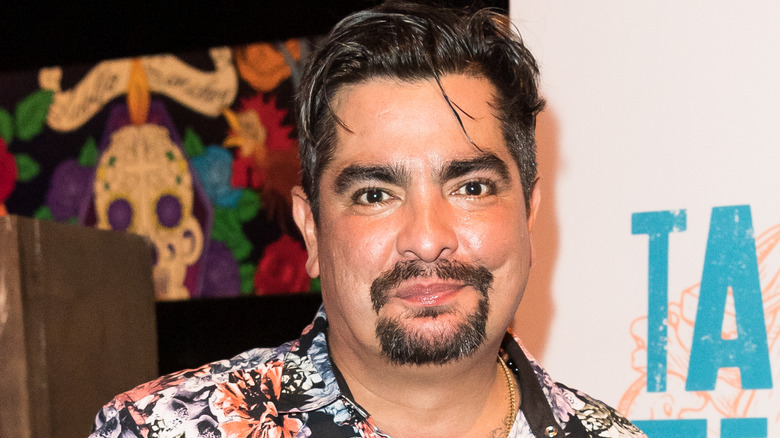 Jason Koerner/Getty Images
While some chefs have criticized his work, those around Gordon Ramsay say you cannot question the man's work ethic. Few people have worked more closely with Ramsay in recent years than chef Aarón Sánchez, who co-hosts "MasterChef USA" and "MasterChef Junior" with the British star.
In an exclusive interview with Mashed, Sánchez dished about the mercurial television personality — and only had good things to say. Sánchez is quick to give Ramsay credit for his behind-the-scenes work that has helped make the show a hit. "I've done television for a long time, but I've never done it with a personality and a talent like Gordon," Sánchez said. "The fact that he's a chef, one of the more premier chefs in the world, and he's an executive producer, makes a big difference. Because he's the one that can make the decision of like, 'Well, look, I don't think they're ready for soufflés yet.'" Sánchez went on to say that Ramsay has taught him how to be more thoughtful with his own time.
His dedication to "MasterChef" is even more impressive when you consider the vast number of business ventures Ramsay has going on. "He's on the phone to his restaurants. He's dealing with multiple different things at one time," Sánchez said. "But when the cameras go on, he's ready to go, always extremely well-prepared, high energy. He'll come in very early, pumped, ready to go."
Mario Batali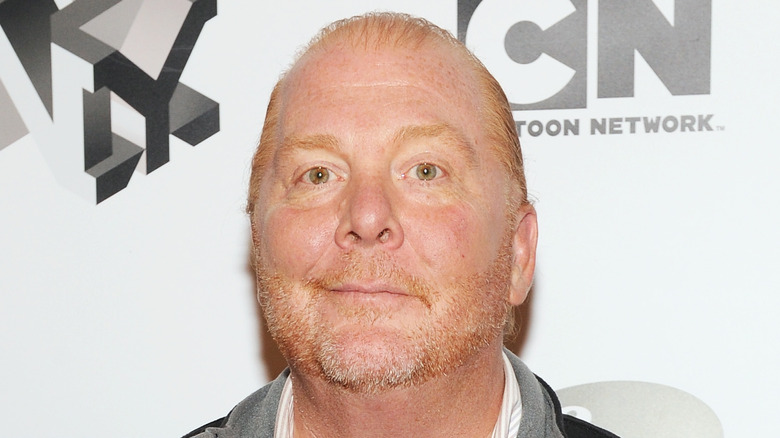 Craig Barritt/Getty Images
At one point in the not-so-distant past, Mario Batali and Gordon Ramsay were two of the most recognizable chefs in the world. Maybe they felt threatened by the competition. Maybe they didn't like sharing the spotlight. Whatever the reason, these two do not get along.
It seems to have all started in 2007 when Batali was interviewed by food writer Jay Rayner. In that conversation, according to Rayner, Batali lambasted his British colleague, claiming his food was dull and outdated (via The Guardian). By 2009, the situation had escalated into a full-blown feud. In another interview with Rayner, Batali admitted: "Gordon bugs me. He goes about town calling me Fanta Pants." (A dig at Batali's affinity for orange clothing.) "I've banned him from my restaurants. Ramsay's people call trying to book tables and I say no. I won't have him in there."
Batali did, however, leave the door open to a possible reconciliation. "If he called me himself and said, 'Let's sit down for a drink,' I'm sure it would be fine. We'd be cool. But right now it's not cool." Their relationship will likely stay at a "not cool" status for the foreseeable future. Nowadays, Batali has more pressing concerns, like salvaging a career after his well-documented downfall. So, don't expect these two to mend fences anytime soon.
Marco Pierre White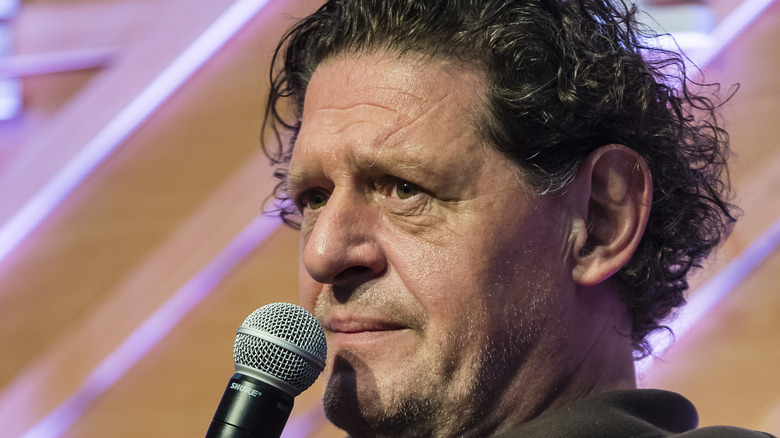 S3studio/Getty Images
Have you ever watched Gordon Ramsay verbally eviscerate someone on television and wonder, "Why does he act that way?" He likely picked it up while working at the English restaurant Harveys, where head chef Marco Pierre White was known to humiliate, curse, and throw things at his staff. (Ramsay certainly learned a few things in the kitchen, as well, as White would become famous for being the youngest chef to earn three Michelin stars.)
But after Ramsay left Harveys, the relationship between the mentor and his most famous protégé eventually deteriorated. In a 2006 interview with The Telegraph, White detailed a few of the events that caused the split. First was an interview in which Ramsay, according to White, implied that his former boss was not a good restaurateur. Then there was the issue of Ramsay bringing a camera crew to White's wedding without permission. "In fact, the first we knew about it was when we switched on the television to watch one of his programmes and saw footage of our big day on the screen," White said. "Now, that is disgusting behaviour, isn't it? You tell me. Is that the correct way to treat a so-called friend? I don't think so."
As a final putdown, White went as far as saying Ramsay isn't even a chef anymore. "You can't be a chef and appear on television all the time. It's impossible. At least when I earned my stars I was always behind my stove."
Steve Allen
A lot has been said about Gordon Ramsay, but most of it has been done from afar by people who have never worked with him. So, what do those who have called Ramsay "boss" think of the hot-tempered chef? You might be surprised.
Steve Allen worked at three of Ramsay's restaurants over the course of a decade: Restaurant Gordon Ramsay, Petrus, and the since-shuttered Gordon Ramsay at Claridge's. He told the Irish Mirror that yes, the celebrity chef can be intense, but it's all in an effort to make those around him better. "I'm not going to tell you exactly what he says, but I've worked with nastier chefs that will push you and there's no follow back and they don't show you right from wrong, whereas with him, he's pushing and guiding you in the right direction," Allen said.
The Ramsay protégé applauded his former boss for the guidance he needed early in his career. "That's what I was yearning for [in my career at that time], someone to point out where I was going wrong and show me how to do it right," Allen recalled. "That was the best thing about Gordon, nothing he says is personal, he really invests in people and he really cared." Ultimately, Allen commented, "I loved working for him, I honestly think he's fantastic."
Marcus Samuelsson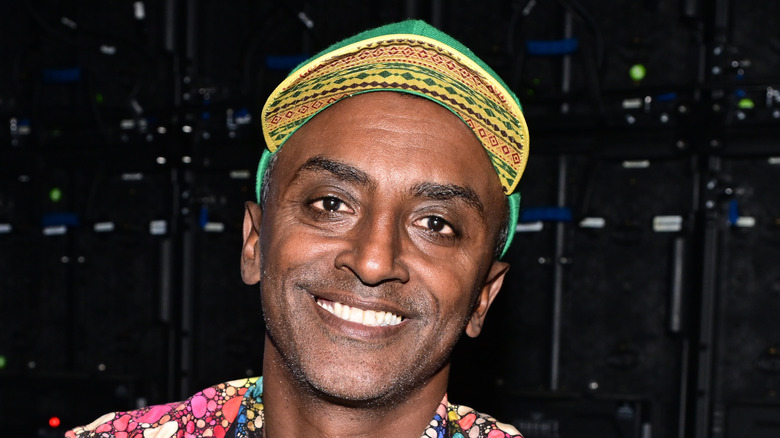 Dave Kotinsky/Getty Images
Marcus Samuelsson is one of the great success stories in the culinary world. Born in Ethiopia, he was adopted by a Swedish family after his mother passed away. His adopted grandmother introduced him to cooking, igniting a passion that would eventually make him one of the best chefs in the world.
It's a story Samuelsson retold in his 2012 memoir "Yes, Chef," a book recounting many other tales from his career, including a troubling interaction with Gordon Ramsay. Let's set the scene: Samuelsson was about to begin a stint working at a London restaurant when a reporter asked him about his favorite British chefs. He did not mention Ramsay. A few days later, Ramsay called the restaurant to voice his displeasure with Samuelsson. "How the f**k can you come to my f**king city and think you are going to be able to cook without even f**king referring to me?" Gordon yelled, according to Samuelsson. "'I'm going to make sure you have a f**king miserable time here. This is my city, you hear? Good luck, you f**king black bastard.'" After about five minutes of this, Ramsay finally hung up.
It ultimately proved to be a turning point in Samuelsson's career when he realized that as a well-established chef, he no longer needed to put up with such treatment. "In the years since, I haven't felt a need to [...] go out of my way to be his friend," he wrote in his book. "I have better things to do."
Jamie Oliver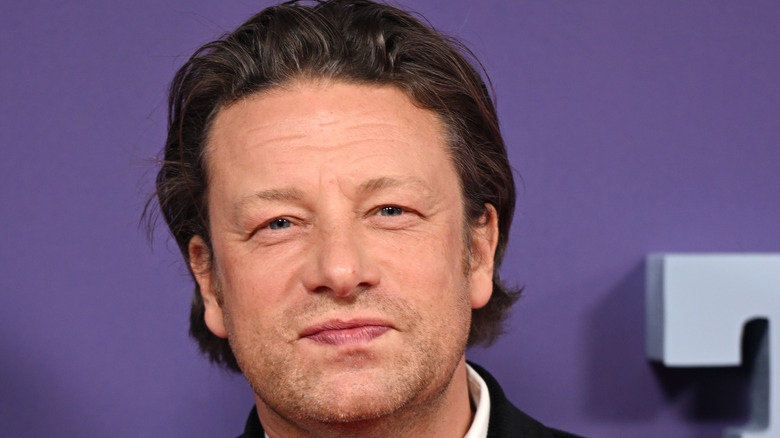 Kate Green/Getty Images
Many chefs have said one thing about Gordon Ramsay, but one chef has said many things about Ramsay. That chef is none other than his fellow countryman Jamie Oliver. The two Brits have been volleying insults back and forth in a feud that has gone on for years.
It all started in 2009 when Ramsay made rude comments to an Australian television personality. Oliver was quick to voice his opinion in The Sun, saying, "It's never good to criticize a woman, especially when they're loved by their country and you do it on national television" (via Metro). After Ramsay responded by calling his colleague a "one-pot wonder," Oliver took the feud up a notch by saying Ramsay's wife was the best chef in their household. "If I was to choose between Gordon Ramsay's cookbook or Tana Ramsay's, it would be Tana's every time," Oliver told The Mirror. "In my opinion, her books are a damn sight better than his."
In 2015, Oliver proclaimed Ramsay was jealous of him and was trying to knock him down a peg. "Gordon will do anything to try and take the piss out of me because he is deeply jealous and can't quite work out why I do what I do and why he can't do that," Oliver said at the time. "He's just a ranter, he's paid to rant. He's paid to shower negativity and all his protégés don't talk to him because he's like that and it's a shame."
Marcus Wareing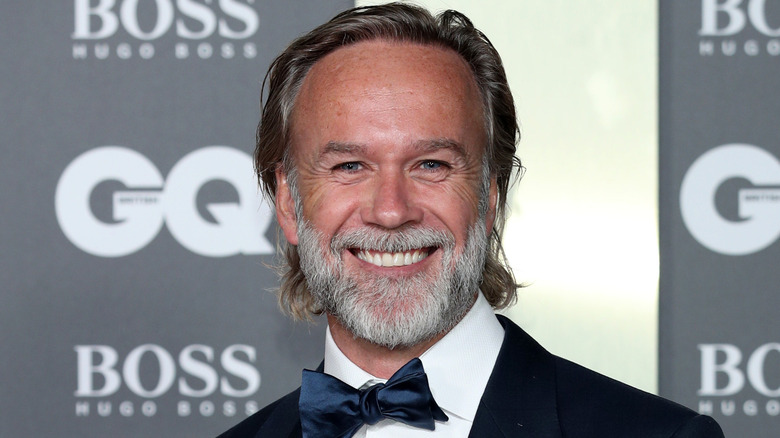 Mike Marsland/Getty Images
Marcus Wareing may not be a household name on this side of the pond, but he is one of the most celebrated chefs in Great Britain. For a long time, he was closer to Gordon Ramsay than almost anyone else. The two worked side-by-side for years after Ramsay hired Wareing at his first restaurant back in the early 1990s. They remained close friends for the better part of two decades, and Ramsay was even the best man at Wareing's wedding.
But nothing good can last. The friendship started to deteriorate in 2011 when Wareing expressed interest in moving on from Ramsay's restaurants. It was a move Ramsay did not support, according to Wareing. "When you wake up in the morning and look in the mirror and all you see is a man who is constrained, confined and trapped, then you've got to change," Wareing told Waitrose Food Illustrated (via the Standard). "My level of desire to expand has been reined in from time to time."
Years later, Wareing expanded on the acrimonious split. "I wanted to run my own future and I'll kick sand in your face until you tell me to f**k off," he told GQ in 2018. "[Ramsay] was all over the world, like Mick f***ing Jagger. What did he care about me? One thing I do know is that neither one of us would look back at any of that time with any regret. Massive learning curve, for both of us."
Bobby Flay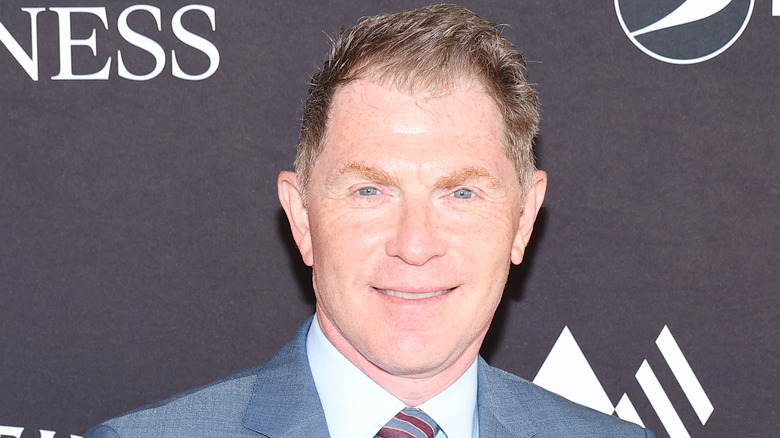 Paul Morigi/Getty Images
In 2017, Men's Journal profiled Gordon Ramsay, and the British chef took the opportunity to give his opinion on a wide variety of topics, including Bobby Flay. Regarding the possibility of facing his fellow television star on "Iron Chef," Ramsay proclaimed, "F***ing do me a favor ... come on. I've forgotten more than he's known!" Flay responded by challenging Ramsay to put his money where his mouth is. "Disappointed but noted," Flay tweeted. "Let's settle this like men, in the kitchen! No words, just knives. Show up or shut up."
Unfortunately for culinary fans, this battle royale never came to fruition. But that didn't stop Flay from dreaming about what could have been. "My thought was since we're both in Caesars Palace and Caesars Palace is home of the great heavyweight boxing matches. Why don't we create some kind of kitchen stadium outside on the Strip in front of Caesars Palace, get some sponsors and Caesars to put up a bunch of money winner takes all to their favorite charity?" Flay told Eater Las Vegas. "It would be great. I think the Iron Chef people reached out to Gordon and he wasn't interested. It's all right. He's got his own thing going on."
J. Kenji López-Alt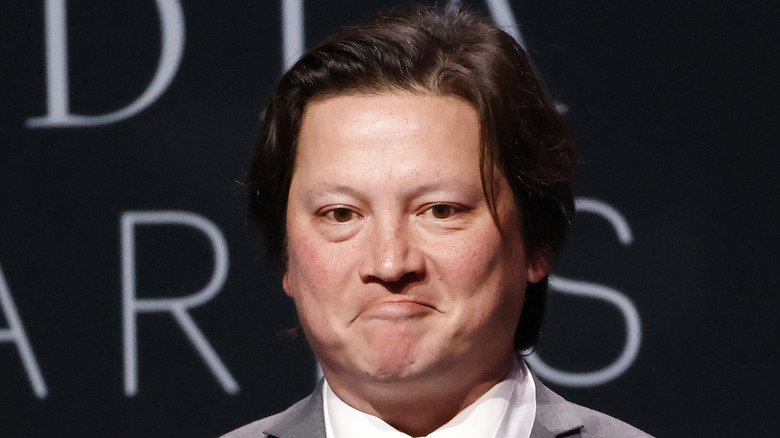 Jeff Schear/Getty Images
While many in the culinary world have criticized Gordon Ramsay for the crass behavior he displays on television, few have had as much to say as J. Kenji López-Alt. That shouldn't be too surprising as López-Alt, in addition to being a professional chef, is a distinguished author and columnist.
In 2021, López-Alt posted a lengthy takedown of Ramsay on Instagram, focusing on the British chef's behavior toward his employees. "This man should be in therapy, not running kitchens or being looked up to as an inspiration," López-Alt wrote. "Kitchens have a long history of being abusive, crappy workplaces and @gordongram, with his normalization of this behavior, plays an outsized and active role in perpetuating it."
López-Alt's screed included a hopeful message to Ramsay and his audience, particularly those in the restaurant industry. "If he wants to make a positive change, I would love to see him change his ways and acknowledge the extent of the harm he has done with his influence," he wrote. "Please do not be inspired by him. Please do not think this is how a restaurant kitchen needs to be run, or worse that this kind of behavior is OK because 'this is what it takes' to get [Michelin] stars."
Dale MacKay
Anyone who's seen an episode of "The Bear" knows that in a restaurant kitchen, chefs refer to each other as "chef" as a sign of respect. Anyone who's seen Gordon Ramsay in a restaurant kitchen would likely think that he's the type of chef who would demand to be called "chef." According to one person who worked for him, however, that is not the case.
Before appearing on "Top Chef," Dale MacKay worked for Ramsay for several years. He became the television star's "opener," a position that required him to travel around the world helping Ramsay open new restaurants. MacKay told Mashed that when it comes to being called "chef," Ramsay is the exception to the rule. "He was the rare case in that he didn't like being called 'chef' — it was always Gordon," MacKay said, adding that it took him time to make the adjustment. "I was so worried about meeting him, and someone introduced me as, 'This is Dale, he's from Canada.' I said, 'Hey, Chef.' I kept saying 'chef,' and he's like, 'Stop calling me 'chef." I said, 'Okay, Chef.' He's like, 'You call me 'chef' one more time, you'll be cooking staff food for the next month.'"