The Major Change Panda Express Is Making During The Pandemic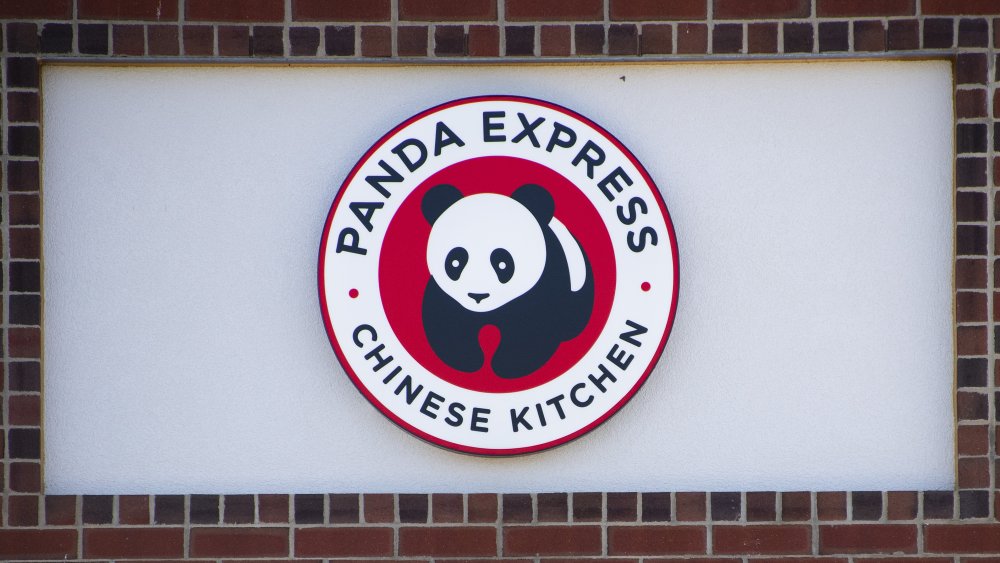 Jim Watson/Getty Images
There's no doubt that the coronavirus pandemic has really been hitting the restaurant industry hard — restaurants nationwide have closed their dining areas, and some restaurants have even had to stop offering food to go and just close down for the duration (or in some cases, perhaps permanently). Of those restaurants that are still continuing to serve food, major chains that were already set up to offer the bulk of their food either for takeout or delivery are perhaps best poised to weather the current crisis, but some are still putting in measures to streamline their preparation process and simplify things for overworked employees by limiting menu options.
McDonald's was amongst the first chains to do so, suspending their all-day breakfast and temporarily eliminating certain of its less popular items including salads, grilled chicken sandwiches, and chicken tenders. Now Panda Express — the nation's top Asian restaurant chain according to Restaurant Business — is following suit. A press release announced that the menu options have been limited to a small selection of some of their top sellers.
What can you still order at Panda Express?
As Panda Express noted in its press release, the dishes they offer on their menu take time and effort to prepare. There's no denying, after all, that their delicious orange chicken is far more complex than a simple burger or sandwich. Luckily, this dish is still on Panda Express' new shorter, simpler menu along with black pepper angus steak, broccoli beef, firecracker shrimp, grilled teriyaki chicken, honey walnut shrimp, kung pao chicken, mushroom chicken, and SweetFire Chicken. Sides are now limited to chow mein, fried rice, super greens, or steamed white rice, and if you want an appetizer you'll need to pick between cream cheese rangoon, a chicken egg roll, or a vegetable spring roll.
Disappointed? Well, we all have to make sacrifices at this time, and that Beijing beef wasn't really the healthiest thing on the menu, you know. Panda Express is, however, sweetening the deal with an Instagram post offering a family meal of three entrees and two sides for $20. If that still doesn't do it for you, there's still one thing you can do — try whipping up your own yummy Panda Express copycat meals at home. (And yes, you can even make their orange chicken!)
How Panda Express is helping others during the pandemic
Panda Express has also made notable changes to its policies in an effort to protect its staff. They announced on March 30 that the company would be offering the following for their "Panda family" during the COVID-19 pandemic: Employees would be compensated "up to 14 days of pay if [...] showing symptoms and need[ing] to seek medical attention..." They are offering "pay for associates impacted by individual stores that are temporarily closing" and for those "impacted by the change in our operations model." Perhaps best of all, Panda Express is offering its associates "access to coronavirus-specialized crisis care nurses, virtual doctors and mental health specialists."
As for helping the greater good, the company announced on April 8 that they would be assisting with the distribution of PPE to healthcare workers via their foundation. "Through our philanthropic arm Panda Cares, Panda Express has created a COVID-19 Community Care Fund to provide personal protective equipment (PPE) to select hospitals in need so they are best equipped to care for their communities," the press release said.
Panda Express co-founders and co-CEOs Andrew and Peggy Cherng also made a hefty donation. "In addition, Panda Cares, with a matching grant from the Cherngs, has donated a total of $2 million worth of surgical and respirator masks as well as gloves to protect patients and healthcare workers at hospitals in COVID-19 hotbeds..." 
Who's ready to order some Panda Express takeout?