This Starbucks' Secret Menu Frapp Tastes Just Like Christmas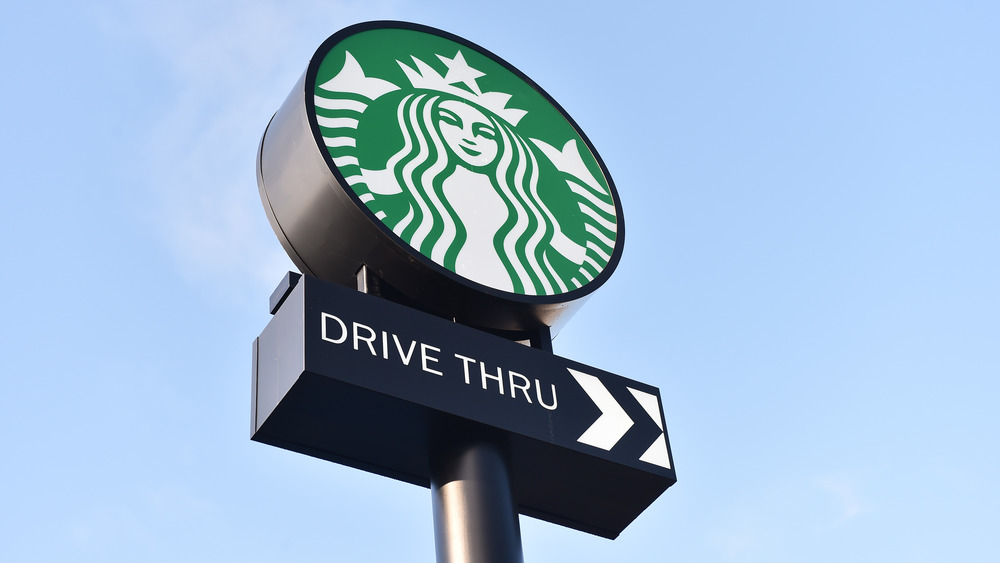 Nathan Stirk/Getty Images
The best part of the holiday season might be all of the different kinds of festive cookies. There's just something about a sugar cookie shaped like your favorite Christmas characters to really put a holly jolly pep in your step. While there are tons of delicious flavors, sugar cookie is definitely the flavor of the 2020 holiday season, from Ghirardelli and Hershey's to Elf on the Shelf cereal. That's why you'll undoubtedly want to make it your new order at Starbucks too. 
This red cup season, Starbucks has unveiled some really delicious new flavors and, of course, some classics, like Peppermint Mocha. Mega fans of the Gingerbread Latte drink might still be a little salty that it hasn't come back in a couple of years, but that's why you should turn to the secret menu options. The Christmas Cookie Frappuccino is not an official holiday drink at Starbucks, so to try it, you'll need to know how to order it since the baristas won't recognize the name (via Delish).
How to order a Christmas Cookie Frappuccino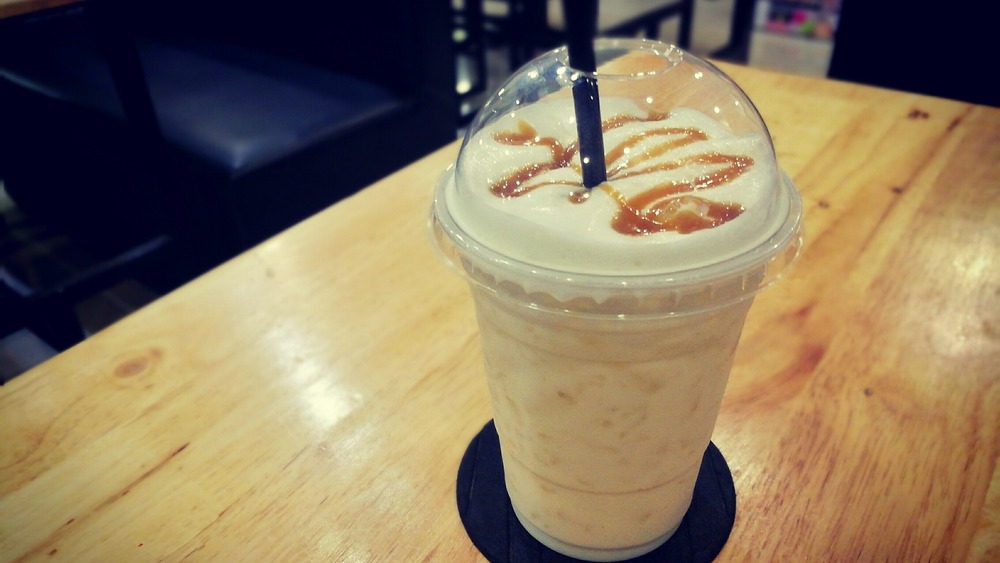 Shutterstock
The Christmas Cookie Frappuccino, which tastes an awful lot like a delicious holiday sugar cookie, tends to fall into the more difficult category of secret menu drinks to order. While some are a couple of simple steps, this one calls for several additional instructions after ordering the base. So be patient with your barista, and don't forget to tip them well. 
Start your order with a grande creme base Frappuccino such as a Vanilla Bean Crème. Next, ask for one and a half pumps of Peppermint syrup. You'll also want one and a half pumps of Toffee Nut syrup. Then you have some flexibility with the toppings. The classic order calls for whipped cream and a pack of raw sugar sprinkled on top (via Starbucks Secret Menu). However, you can ask for a caramel drizzle on top of the whipped cream if you prefer. Either way, you'll end up with a super sweet drink that's undeniably satisfying. So, visit your local Starbucks today to give it a try.