Aldi Shoppers Are Freaking Out About These Convenient Instant Pot Kits
Instant Pots make life so much easier. According to CNBC, these dynamic pressure cookers (that can handle anything from making homemade soup to a full barbecue pork meal) have graced kitchens since the Canadian brand was established in 2010. Over the course of the next decade, millions of these practical appliances have made their ways into the hands of consumers and into the hearts of anyone looking to easily whip up a home cooked meal with minimum effort. Instant Pot fans have found a ton of recipes to cook with the appliance, and now grocery chain Aldi has jumped on the bandwagon, carrying a new product that has everyone talking.
According to Instagrammer @aldi.mademedoit, Aldi now sells an official Instant Pot kit made with ingredients from Tyson. The post comes captioned with the text "You know how much I love an easy meal! I was so excited to see that @instantpotofficial and @tysonbrand teamed up for this meal kit! Such a easy and delicious dinner idea. Ps. Who else loves all the easy meals?!" and features a picture of a teriyaki chicken and rice Instant Pot kit containing chicken thighs, teriyaki sauce, and white rice. The post has garnered over 1,000 likes and raked in enthusiastic comments ranging from "What! At aldi? Oh man if I see this I will def be grabbing it!" to "So excited for this collaboration!"
Dinner made easy with Instant Pot and Aldi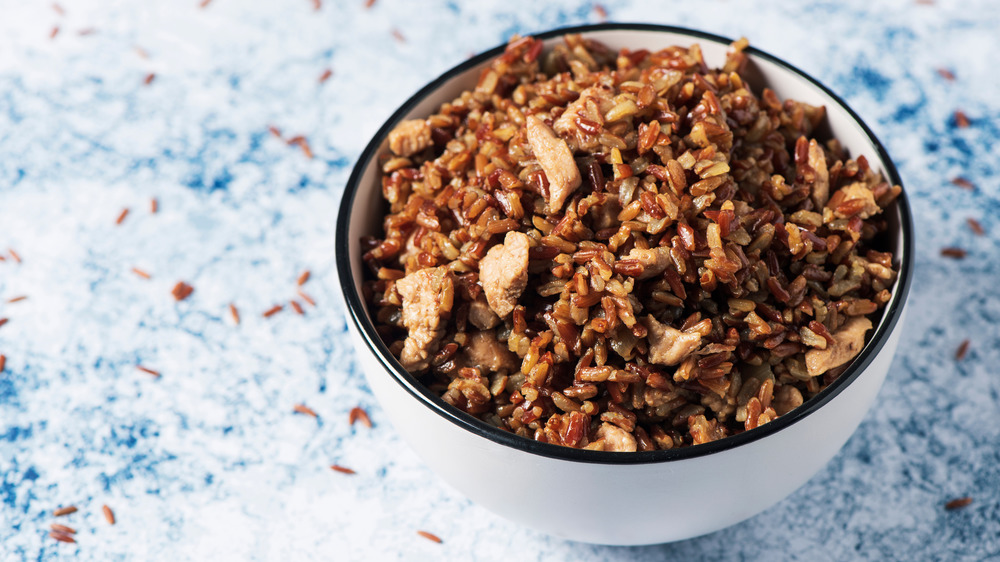 Shutterstock
If you love the idea of buying a pre-assembled Instant Pot kit, but aren't a huge fan of chicken teriyaki, don't worry! According to Tyson, the brand has also launched Instant Pot kits for Cajun chicken and rice, hatch green chile chicken and rice casserole, beef stroganoff and noodle, and chicken and noodle casserole to fit anyone's taste preference. One of the best parts is you don't even have to have an Instant Pot to cook these new meals — you can simply preheat a regular oven and bake the ingredients in a covered casserole dish for around two hours to easily whip up a filling weekday meal. If you need a quick and flavorful dish, these recipe kits really change the game.
When you have a million things to do in the day, don't let the stress of making a wholesome and filling meal overwhelm you. Thanks to our friends at Instant Pot, an easy weekday meal that requires a minimum amount of cooking know-how rests easily at our fingertips; and with so many options, it's likely to please even the pickiest of eaters. Next time you need to feed your family or even want to meal prep for the week, consider picking up one of these new kits at Aldi to streamline your meals and find out what all the excitement is about!