Here Are All The Fast Food Restaurants Open On New Year's Day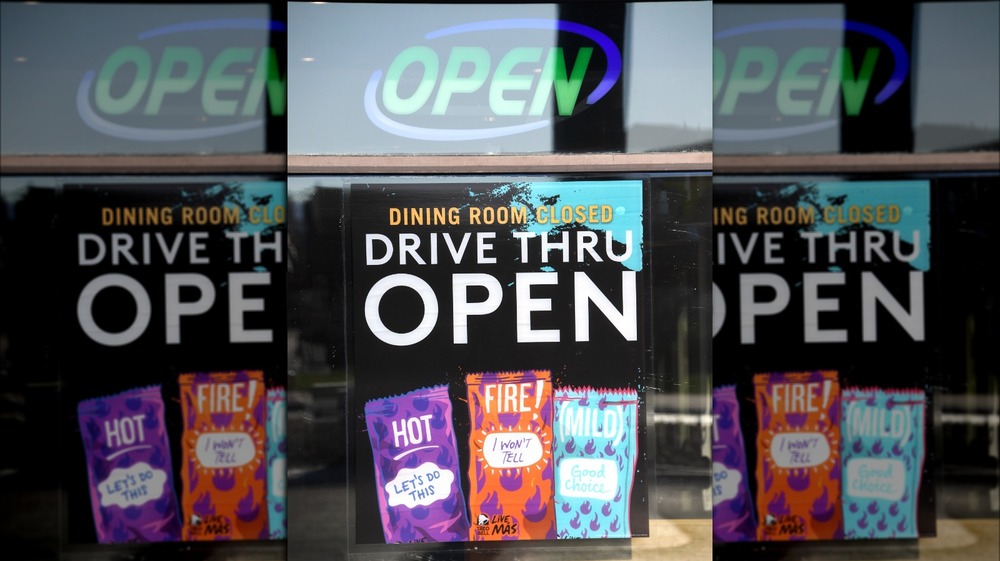 Ethan Miller/Getty Images
On New Year's Day, many people will gather round the table with family and friends and celebrate with a large, festive meal of roast something-or-other with suitably traditional trimmings...for the third time in just over a month (and second time in a week). Others, however, will perhaps have been out until the wee, wee hours ushering in the New Year with a little seasonal overindulgence and they may not be in any kind of shape to do much cooking after having participated in a not-so-arcane ritual involving a deity made of porcelain.
If this latter scenario seems more likely, or if you simply don't feel like getting out the good china one more time, you may find yourself in the mood for cuisine eaten off the finest Styrofoam instead. Still, New Years' Day is a holiday, after all, so will all the restaurants be closed? No, not hardly. You can pretty much count on Waffle House being open, barring an unexpected plague of frogs or locusts, and most fast-food chains will be open as well. While they may not offer dine-in, you should at least be able to get something from the drive-through – or just call out for delivery if you're feeling truly incapacitated and are prepared to pay the premium.
All of the chains that will be open for business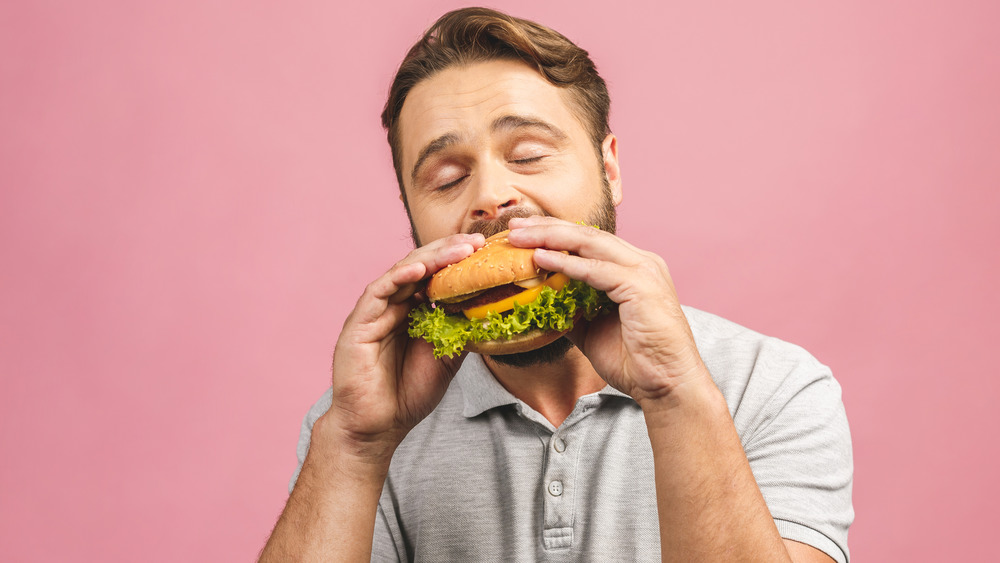 Shutterstock
USA Today published a list of major chains doing business as usual, holiday or no. In the mood for a hangover-curing burger? McDonald's and Burger King will be glad to help you fulfill that craving (sadly, the evil spirit-repelling Whopper isn't available in the U.S.) Carl's Jr., Checkers, Hardee's, Shake Shack, Steak'n'Shake (still not serving actual steaks), and Wendy's will be flipping burgers too, and White Castle can set you up with a sack of Harold and Kumar-approved sliders. If you'd rather ring in the new year with chicken, great news! January 1st is not a Sunday, so you can get your Chick-fil-A fix. KFC, PDQ, Pollo Tropical, and Popeyes will also be manning the fryers, while Arby's, Boston Market, Firehouse Subs, Jimmy John's, Panera Bread, and Subway can all set you up with a sandwich.
What about tacos? Del Taco, Jack in the Box, and Taco Bell can oblige. Chinese? Panda Express has got you covered. Little Caesar's will be keeping their pizza hot and ready, and if you've got a taste for something sweet, a Dairy Queen Blizzard might hit the spot. If what you need is to wash away the night before, Dunkin', Krispy Kreme, and Starbucks could all have a cup of coffee with your name on it (misspelled though it may be). So there you go! Whatever 2021 may have in store, at least you won't have to face it with an empty belly.