Buddy Valastro Made A Massive Cake To Thank His Doctors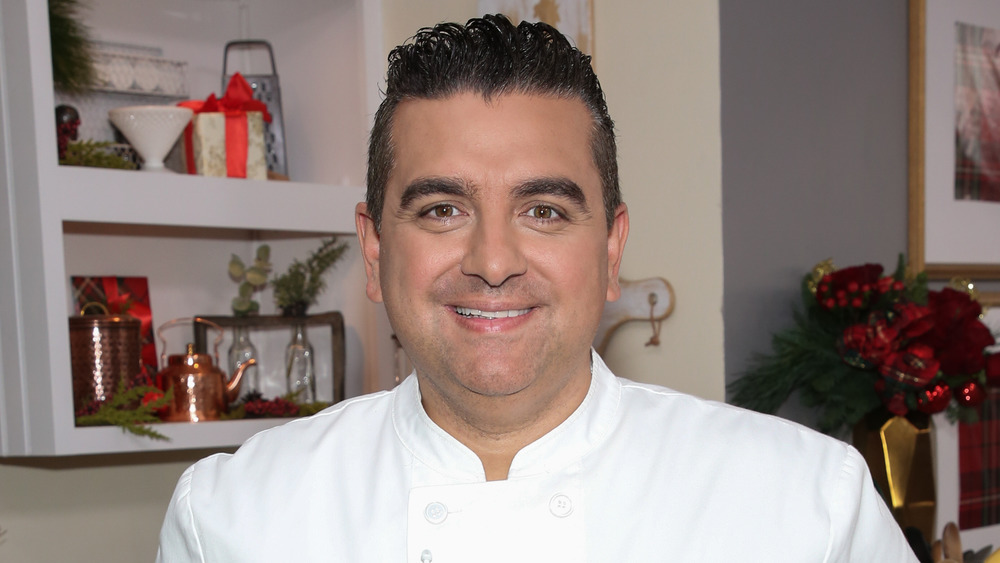 Paul Archuleta/Getty Images
Good news for fans of the Cake Boss. While we don't know if Buddy Valastro will ever bowl another 300 after his horrific pinsetter accident last fall, he's not only back to baking but evidently making cakes that are bigger and better than ever. Although Buddy revealed that a full recovery for his badly-injured hand may take up to a year, he has been cooperating fully with his treatment team and has been, as befits a reality star, sharing every step of the journey via social media and in a Discovery Channel special called Buddy Valastro: Road to Recovery.
As the special revealed, Buddy's post-injury life hasn't been without its pain and frustration, and yet he remains eternally grateful to some very special people who saved both his hand and his career: the doctors, nurses, and staff at NYC's Hospital for Special Surgery. As he posted on his Instagram, "I could never thank them enough for all they have done to help me on this journey to a full recovery." While words may have failed him, however, he chose to express his gratitude in the way he knows best: with flour, sugar, eggs, and a few tons of fondant.
Buddy Valastro's sweet tribute replicated the hospital in cake form
Valastro's thank you cake was a towering confection with a main section meant to look like the hospital building itself. The bottom tier consisted of several different sheet cakes depicting doctor's and nurse's scrubs complete with stethoscopes, while crowning the cake was a hand (presumably Buddy's) giving a thumbs-up.
So how did the hospital react to this gift? Needless to say, they were pretty blown away by it. They posted pics to their Instagram account, as well, including one shot where Dr. Michelle Carlson, the surgeon who worked to reconstruct Buddy's mangled hand, posed with her patient's gift. "That was spectacular," Carlson said, per Instagram. "To see this beautiful cake that someone has made for you – it really shows they appreciate what you've done, and that's the best there is." As to how the cake tasted, no word on that as of yet, but we're pretty sure that five out of five doctors enjoyed the baker's sweet gesture even if it wasn't exactly health food.