The Real Reason This Is Called The Aldi Aisle Of Shame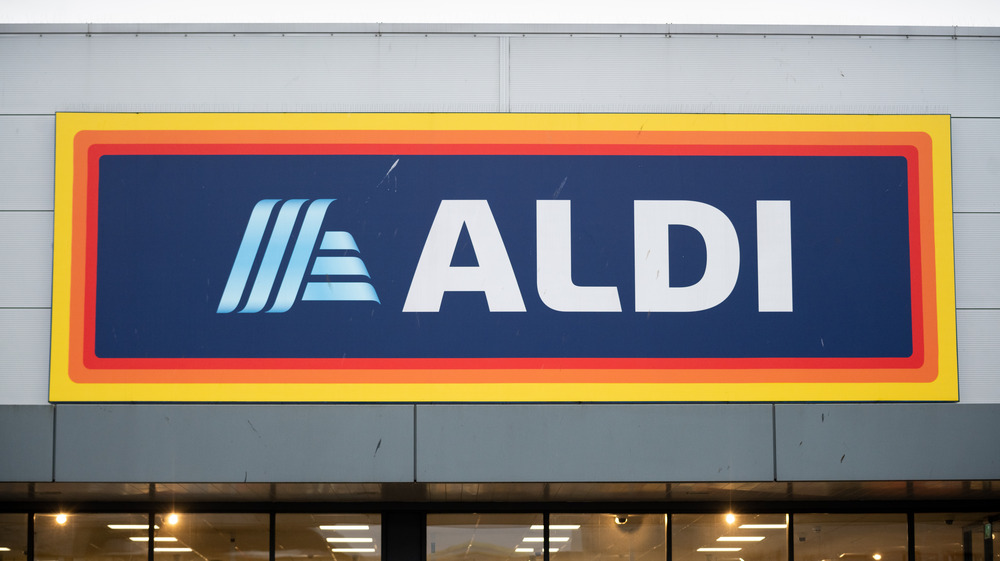 Matthew Horwood/Getty Images
Dedicated Aldi fans probably already know about Aldi Finds, which are typically seasonal, limited-time releases that are switched up every week. But while some people may obsessively check Aldi's website every week to see what new releases are coming out, others might not know what these new finds are until they stumble upon them on the store's shelves. At most Aldi locations, these items are kept in a separate aisle that is dedicated to Aldi's weekly finds, which is affectionately called the "aisle of shame" by devoted Aldi shoppers (via Instagram).
The aisle of shame features an assortment of different new products every week, including a wide variety of items like mulch, baking trays, or gardening tools. While many Aldi fans are delighted by some of these items, they admit that these products might not be the most necessary purchases. Some shoppers find they are frequently guilty of buying items that they might not need to have, which is why they have dubbed it the aisle of shame.
The aisle of shame is home to a wide assortment of different items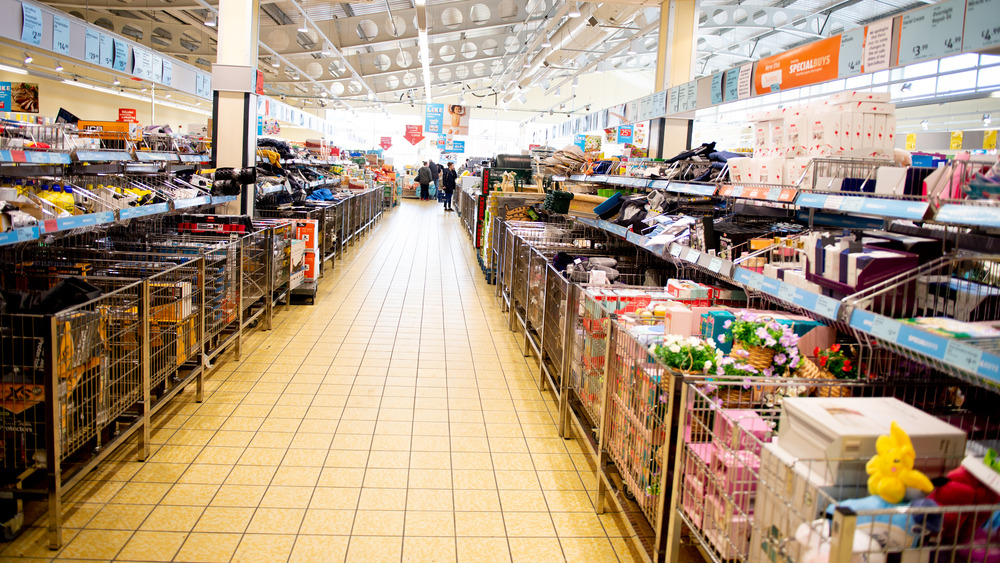 Shirlaine Forrest/Getty Images
The popular Instagram user @theamazingaldi explained to their followers, "it's just the lingo used by Aldi shoppers. It got the name because often the items purchased there are not necessarily needed. But sometimes they are!" But whether they are a necessity or just a nice-to-have, many Aldi fans find at least a few things worth purchasing in the aisle of shame. For some, it might be an item they've been wanting that is selling for a great price, while others may stumble across something they didn't even know they needed until they saw it in the store.
"I snagged some of the room darkening curtain panels! Such a good price! But other than that... yay for cheap potting soil though to get me excited about planting herbs in warmer weather," one Aldi shopper posted of their weekly finds. Because the items get so changed up so frequently, it's usually worth taking a quick stroll down the aisle, since you never know what you might find there. No matter what you have on your weekly shopping list, you're likely to stumble on at least a few fun surprises in the aisle of shame.