The Pioneer Woman's Nephew Was Just Arrested. Here's Why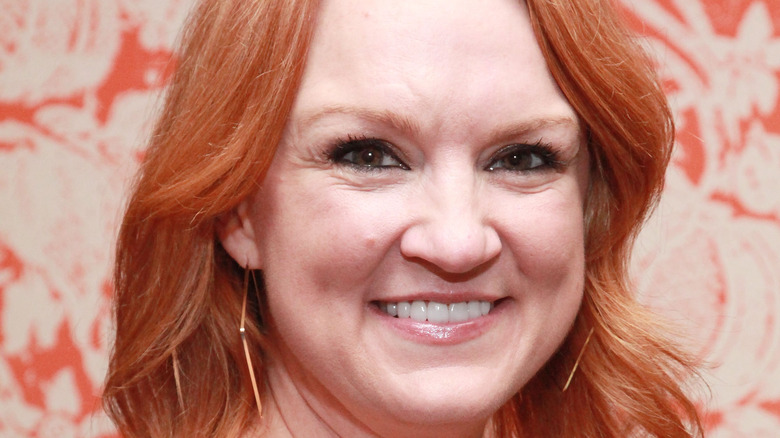 Astrid Stawiarz/Getty Images
Just as The Pioneer Woman Ree Drummond and the Drummond family gear up for Ree's oldest daughter Alex Drummond's wedding, set to take place in less than two weeks, news has come in that a family member has gotten into some trouble with the law. 
E! reports that Ree's nephew Caleb Drummond was arrested for a DUI during the early hours of Saturday, April 17. Citing the Osage County Jail in Oklahoma, the outlet says in addition to the pending DUI, Caleb could be charged for driving with an open container of beer and carrying firearms while under the influence. 
Caleb is the son of Ree's brother-in-law Tim Drummond and his wife Missy. In a 2014 post on The Pioneer Woman blog, Ree described Caleb as being a good kid who took after his father. She said that Caleb "used to take my keys off the pew in church and snicker as I looked under the cushion, on the floor, and inside the hymnal for them. And actually, he still does this."
The news of Caleb's DUI comes just a month after his accident on the Drummond Ranch
If you follow The Pioneer Woman and the life of the Drummond family on their ranch, you might have heard of the scary accident that The Pioneer Woman's husband Ladd Drummond and her 21-year old nephew Caleb Drummond were involved in early March. On The Pioneer Woman blog, Ree said that Ladd and Caleb were battling a wildfire on their ranch when the fire rigs that they were each driving separately collided with each other. News on 6 reported that the trucks crashed head-on as a result of high winds and that Caleb was launched from his vehicle because he wasn't wearing a seatbelt.
In her blog, Ree said that Caleb had a few broken ribs and a concussion among other injuries after the accident. She said that despite their injuries both Caleb and Ladd were going to be okay. In an #AskAlex episode on Instagram earlier this month, Alex and Todd Drummond gave an update on Caleb's health saying he was well on his way to healing up and going back to normal life.