The Best Boozy Beverages Coming To Aldi In June 2021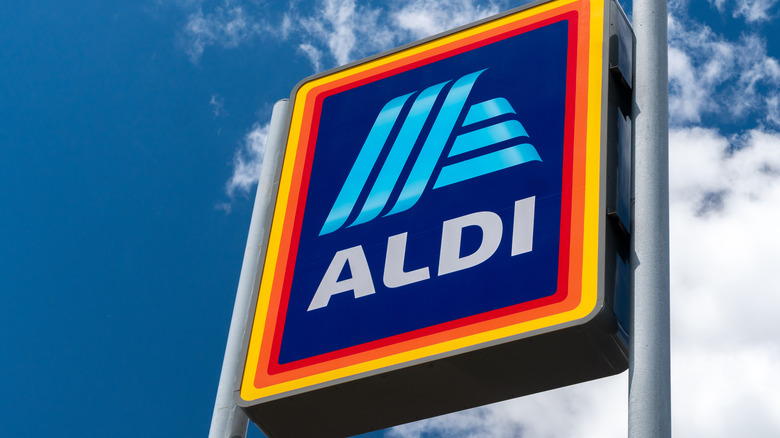 Shutterstock
Aldi never lets you down, does it? The snacks at Aldi may come to play, but Aldi booze comes to win. Want to make a sangria slushie? Aldi has a boxed sangria that will do the trick. Want a red wine to braise a pot roast? Aldi has a $10 bottle of Quarter Cut Cabernet Sauvignon for that. How about a delicate floral white wine to pair with a light summer pasta? Oh yeah, Aldi has a wine for that, too.
With spring coming to an end, the summer of sun is coming up quickly on the horizon. You'll want a fridge filled with the best the season has to offer as you dine al fresco. Or, maybe you'll need a signature beverage for your summer barbecues. Again, as always, Aldi has you covered.
With that in mind, let's take a peek at what's coming to Aldi's shelves this June.
Bacher Grapefruit Radler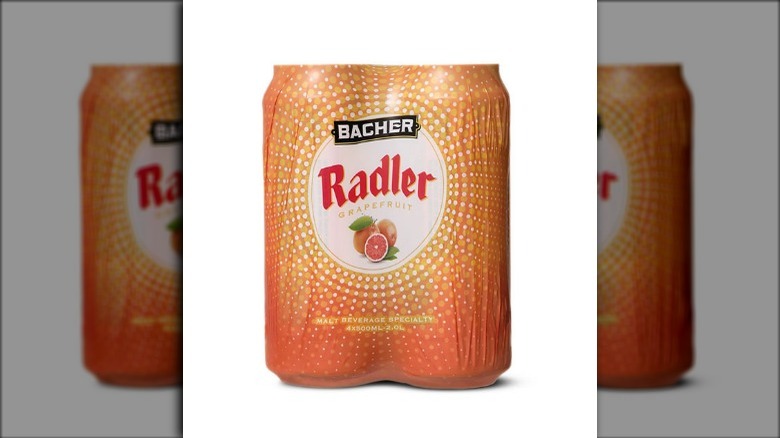 Aldi
If you've never had a radler, now is the perfect time to try one. Fruitier than the average beer, grapefruit radlers give you the fizz without an overly 'hoppy' taste. You can pair a radler the same way you would a hard seltzer or a beer, which means it goes well with burgers, nachos, wings, or pizza.
The Bacher Grapefruit Radler hits shelves on June 2 and retails for $5.99.
Daily's Poptails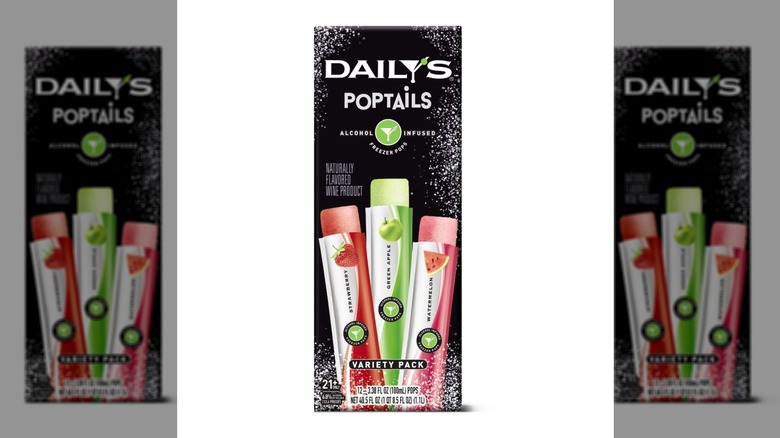 Aldi
Available in strawberry, green apple, and watermelon, these boozy freezer pops are made to sit on the porch and count fireflies. Heck, its portability means you can enjoy them on one of those balmy summer nights when you're taking the dog on one last walk around the neighborhood before bedtime.
The pops hit shelves on June 30, just in time for the Fourth of July, and are $14.99.
State of Brewing Raspberry Lemon Spiked Lemonade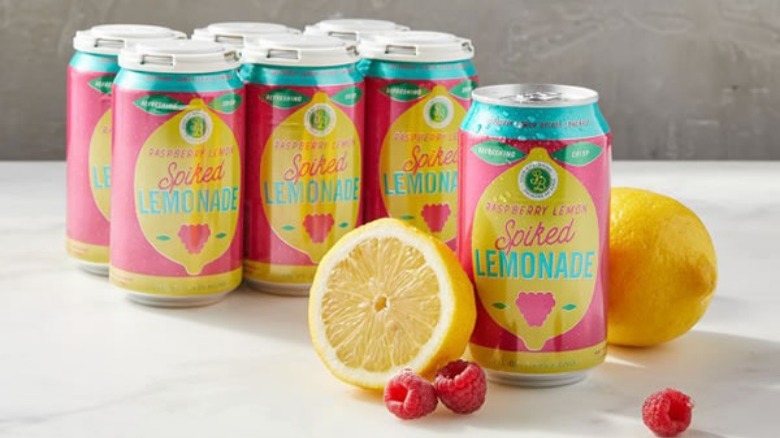 Aldi
A grown-up version of lemonade makes the world a better place, doesn't it? The fruity raspberry flavor says cheery summer fun, but the alcohol says 'I'm old enough to purchase fireworks according to all city, county, and state ordinances.'"
The State of Brewing Raspberry Lemon Spiked Lemonade saunters into Aldi on June 9 for $6.99.
State of Brewing Cherry Kolsch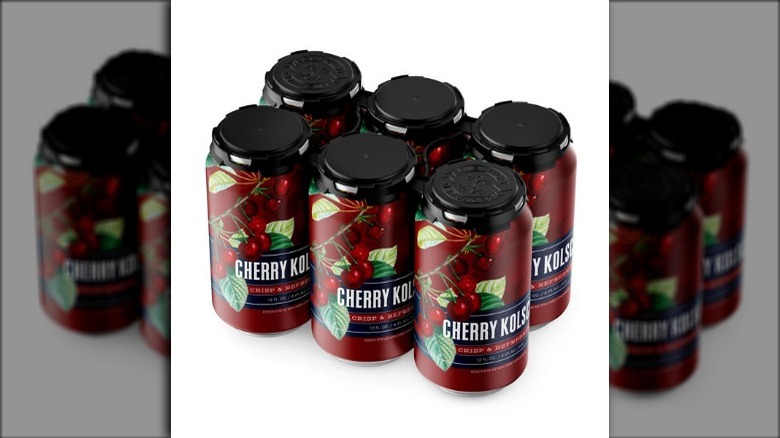 Aldi
The kind of fruity beer that makes you want to eat a giant salted pretzel or order a trough of chicken wings, the cherry kolsch takes the emerging craft beer to a new level. Serve ice cold.
The kolsch comes to Aldi on June 30 for $7.99.
Pomegranate Mimosa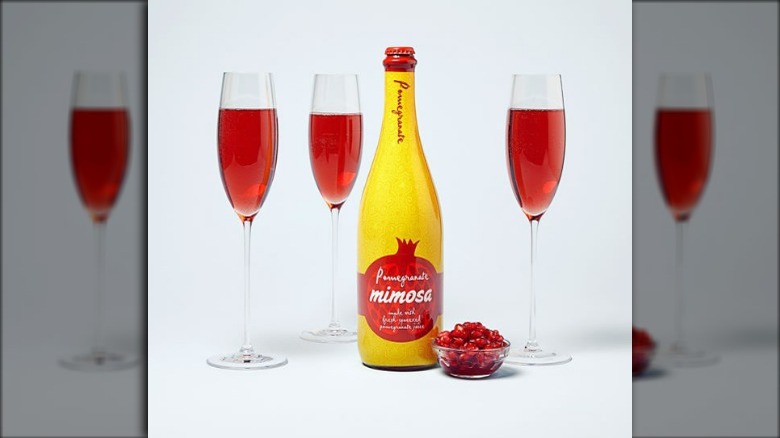 Aldi
If the kolsch is the drink you kick back when you don't care, the Pomegranate Mimosa is the drink you sip when you care very much. The mimosa, always a classy choice, gets a lift with the addition of tangy pomegranate. Serve chilled with a slice of fruit garnish (and make sure to drink with your pinky up).
Mark your calendars for June 16, when the Pomegranate Mimosa hits shelves for $8.99.
Massimino Peach Moscato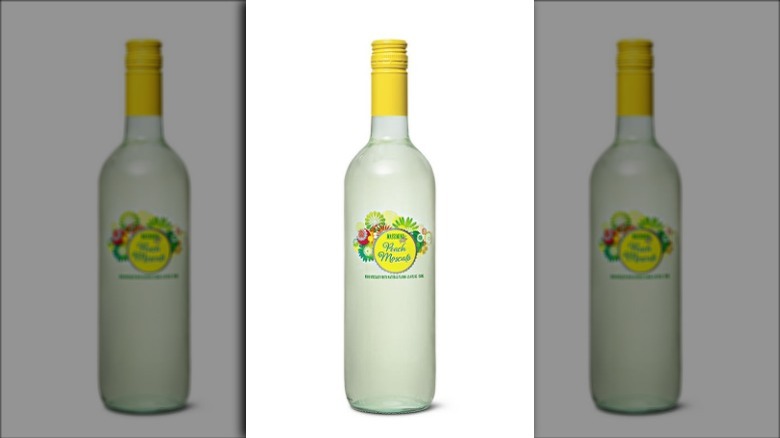 Aldi
If the kolsch is a backyard bbq and the mimosa is a catered lunch, then the peach moscato is cocktails in the garden — but barefoot, no shoes necessary. The perfect summer drink, a peach moscato works with everything from beets to bulgogi. Pour some moscato over sorbet for a refreshingly grown-up dessert.
Grab the Massimino Peach Moscato at Aldi on June 30 for $4.49.
Antoine Delaune Beaujolais Rosé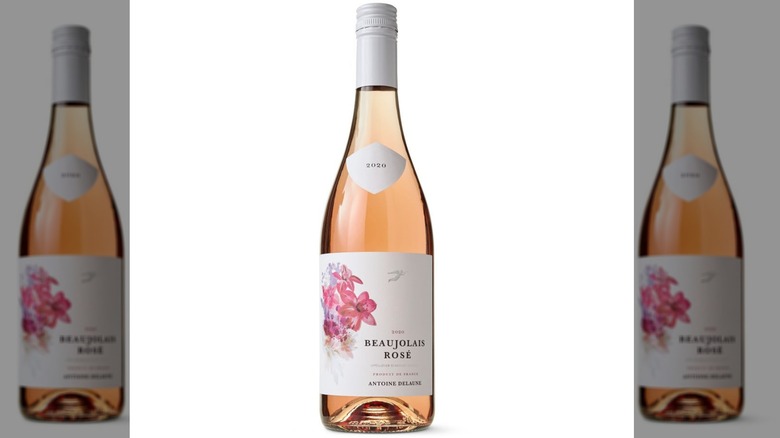 Aldi
For those summer afternoons when you don't feel like cooking, make a charcuterie board and pour a glass of Beaujolais and boom — you're looking at dinner, my friend. The light, crisp taste works well with sliced cheese and deli meats, but consider adding a splash of Beaujolais in your vinaigrette. The flavor will add a brightness to your salad or marinade.
The Antoine Delaune Beaujolais Rosé arrives at Aldi on 6/2 for $7.99.