The Touching Memory Behind Giada De Laurentiis' Margherita Pizza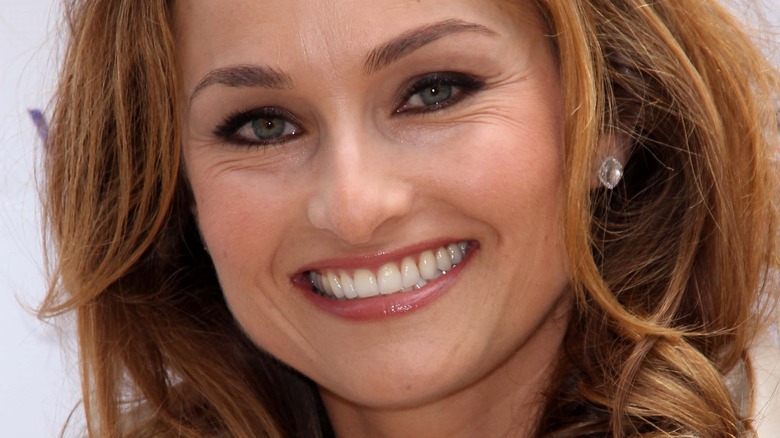 s_bukley/Shutterstock
There's no denying that chef, cookbook author, and television personality Giada De Laurentiis has a deep knowledge of Italian cuisine. Not only does she whip up plenty of Italian dishes for her audience, but she also has food in her Italian-born roots. And, it turns out she has a touching memory linked to one of the most classic Italian dishes, Margherita pizza. Any pizza lover will know all about the classic combination of perfectly cooked dough, tangy tomato sauce, fresh mozzarella, and fragrant fresh basil — Margherita pizza is incredibly simple, yet absolutely delicious. For De Laurentiis, making Margherita pizza is actually her very first memory, the one that came decades before all her success in the culinary industry (via First We Feast).
It all started with De Laurentiis' great grandparents, who had a pasta factory in Naples, Italy, before World War II. Her great grandmother raised her grandfather on plenty of homemade sauces to go along with all the incredible pasta, and of course, she whipped up pizza to go along with it. While many may consider pizza the main course of a meal, in the De Laurentiis family at the time, it was actually the appetizer of choice.
Giada De Laurentiis' touching — and tasty — Margherita memory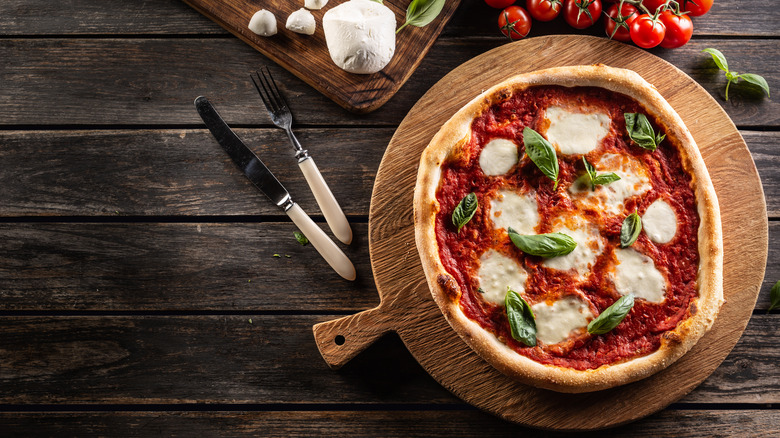 Marian Weyo/Shutterstock
Though Giada De Laurentiis herself likely felt plenty of pressure while training at Le Cordon Bleu in Paris, or even in the process of navigating her budding culinary television stardom, her earliest memory has nothing to do with any of that (via First We Feast). Instead, De Laurentiis remembers lazy Sundays with her family. Her grandfather, the one raised by the pasta and pizza-making Italian mother, carried on the tradition of homemade pizza in the De Laurentiis family.
According to De Laurentiis herself, her grandfather would whip up some homemade pizza dough on Sunday mornings and, after it had risen for a sufficient period of time, would gather all his grandchildren in the kitchen for some pizza making. Rather than implementing a restrictive process, her Italian grandfather would simply place plenty of topping options on the counter and allow all his grandchildren to craft whatever pizzas they wanted. "It solidified the fact that food is a lot of fun, and because it's something you eat, there's a payoff at the end," said De Laurentiis. 
And, it seems that her interest in the culinary world started at that point, as well, as she recalls that she would always carefully watch the type of pizzas her knowledgeable grandfather assembled before crafting her own, unlike all the other grandchildren in the family who just went wild with the toppings. She was a gourmand even then!