Giada De Laurentiis' Ultimate Secret Ingredient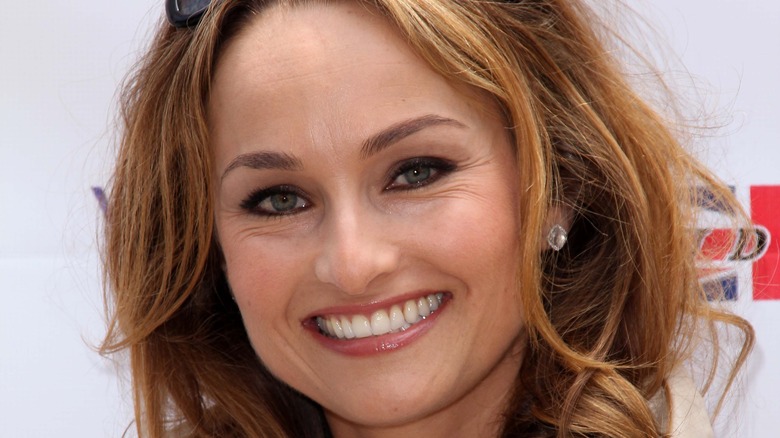 Shutterstock
Giada De Laurentiis came into our kitchens in 2003, serving up her "Everyday Italian" with a modern, California twist and making our tummies happy in the process. And if you are like us, you've been avidly following the celebrity chef and her cooking tips, tricks, and hacks ever since. You probably know the unique way she got her big break after writing an article about her famous family and their favorite recipes for Food & Wine Magazine. And if you follow the cookbook author, you probably know all about her must-have grocery staples De Laurentiis always has in her pantry. But what if we told you that the co-host of the limited discovery+ series, Bobby and Giada in Italy has shared not just her secret weapon, but her ultimate secret weapon she always keeps in her kitchen? You would want to go out and stock up on it, right? Us, too.
So, when we found out that De Laurentiis shared her ultimate secret ingredient with Food Network, we couldn't wait to pass it along. Of course, this ingredient harkens to her Italian heritage, so it might not be all that surprising; however, we love how versatile this ingredient is. Not to mention, De Laurentiis uses it to create several of her must-make recipes, including her famed cannoli cheesecake (via Giadzy).
Mascarpone cheese is De Laurentiis' secret weapon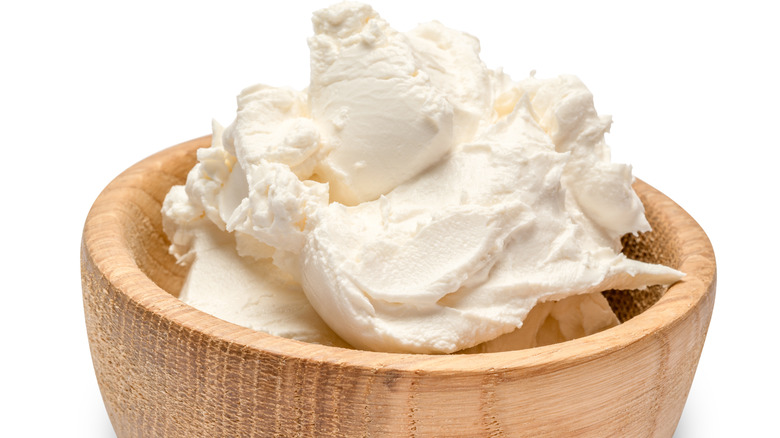 Shutterstock
The Giadzy blogger told Food Network that her ultimate secret weapon ingredient is mascarpone cheese. De Laurentiis scribbled on a notecard, "I love to use it in both sweet and savory dishes. It can be used in place of sour cream or cream cheese." If you are unfamiliar with mascarpone cheese, per MasterClass, it is an Italian creation that has substantially more fat than good old Philadelphia cream cheese. The site calls it an "indulgent" cheese, made from cow's milk and oh so good and creamy beyond belief when you add it to risottos and desserts. Its taste is described as mild, sweet, a little nutty, and very reminiscent of butter. It differs from cream cheese in that it is 75% butterfat compared to cream cheese's roughly 55% which makes it so delish and smooth to the palate.
Knowing the characteristics of mascarpone may help you understand why De Laurentiis uses it in her cheesecake. As she noted about that cannoli cheesecake on her blog, "Mascarpone gives it an incredibly rich, decadent flavor, all while giving it an extra creamy texture as well." But she also uses it in dishes like her Orechiette with Sausage, Beans, and Mascarpone to make it "creamy" (via Food Network), and she says in the video that she always has it in her frig because she can "add it to so many different things." So, if you want to add a little creamy, sweetness to your pasta and desserts, try mascarpone.