Why This Popular New Panda Express Item Might Be Hard To Find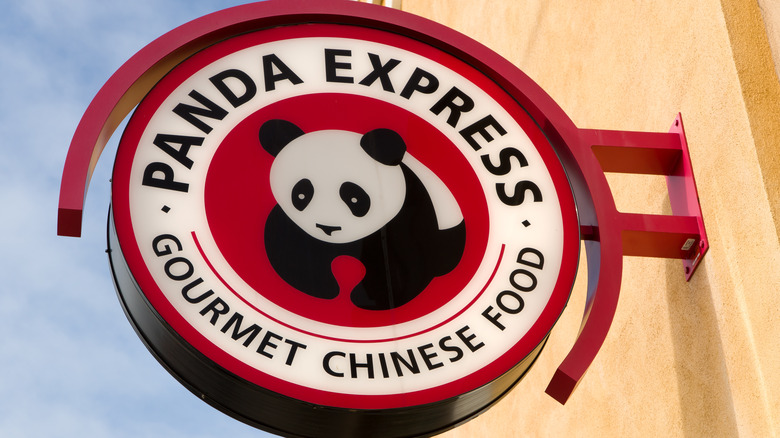 Ken Wolter/Shutterstock
It seems like till a few years ago, plant-based meats were almost unheard of. The best plant-based protein that you could get at a restaurant was probably tofu, maybe a bit of soy here and there. But that changed in 2019. Vox reports that thanks to Impossible Foods and Beyond Meat — two leading brands of plant-based meats in America — the proportion of Americans who've tried plant-based meats shot up to about 40% by the following year. After consulting industry experts, Vox found that one of the main reasons for the overnight success of plant-based meats is the collaboration of the two brands with various fast-food chains in the country.
In 2019, Beyond Meat partnered with KFC to create a plant-based version of the fast-food chain's signature Fried Chicken: Beyond Fried Chicken. In 2021, the company announced that it will be partnering with another fast-food giant, McDonald's (via the Beyond Meat website), to produce the McPlant patty.
One of Beyond Meat's latest collaborations happens to be with Panda Express. In a press release shared with Eat This, Not That!, Panda Express said it was giving the most popular item on its menu — Original Orange Chicken — a plant-based makeover. Beyond the Original Orange Chickenade pairs plant-based chicken with the chain's signature orange chicken sauce. To say that the plant-based dish became shockingly popular might be an understatement.
Beyond the Original Orange Chicken has been selling out across Panda Express locations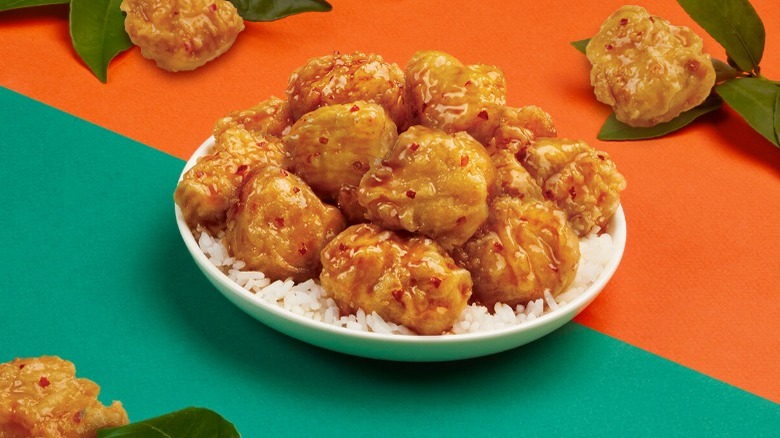 Panda Express
Beyond the Original Orange Chicken is part of a trial into the Panda Express' move towards catering to plant-based diets. From July 26, the dish was available in select stores in New York City and Southern California for a limited period of time with possible plans to expand nationwide if it was received well (per Eat This, Not That!).
Eat This, Not That! reported on August 21 that not only was Beyond the Original Orange Chicken well received, but it had also sold out within two weeks at Panda Express' California outlets. In fact, the chain had gone through 1,300 pounds of the dish on the day of the launch. The plant-based item has become popular that a Panda Express representative told the site that "it's one of our most successful regional launches to date at Panda."
LA-based tech reporter Rich DeMuro who was one of the lucky few who managed to get their hands on the item before it sold out said that the plant-based option is just as crispy and pretty much "indistinguishable" from its meat-based counterpart (via Instagram). While Beyond the Original Orange Chicken is currently pretty hard to find at this point, Panda Express says that a nationwide rollout of the item is very much on the table.