The Best Dish Nancy Fuller Ever Judged On Baking Championship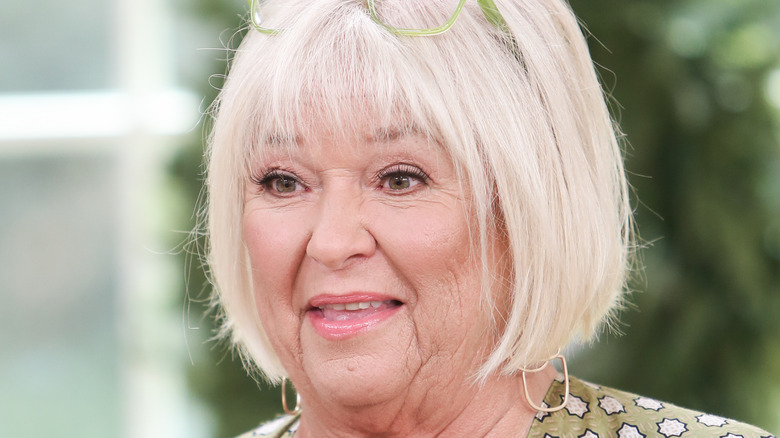 Paul Archuleta/Getty Images
When you are a judge on a reality television cooking show, you taste a lot of different foods and dishes. Some of those dishes may make a judge want to run for a garbage can, while others may keep them lifting the fork to the mouth until he or she has an empty plate. Nancy Fuller is no different. The celebrity cook has served as a judge on "Spring Baking Championship" and "Holiday Baking Championship," and hosted her own show "Farmhouse Rules," where the mother of six works with the Hudson Valley Farming community to create dishes that are "classic and farm-fresh" every time (via Food Network). To say the owner of the multimillion-dollar Ginsberg Foods knows her way around the kitchen is probably a huge understatement.
Fuller also plays auntie to the daughter of Duff Goldman when she visits the set and created some memorable social media moments with the little jelly bean that have made us all go, "So, sweet!" Fuller seems so nice and down to earth. So, when Insider asked the cookbook author about the favorite food she's been met with as a judge, we couldn't help but wonder what she would say.
Nancy Fuller loved a macadamia-nut cheesecake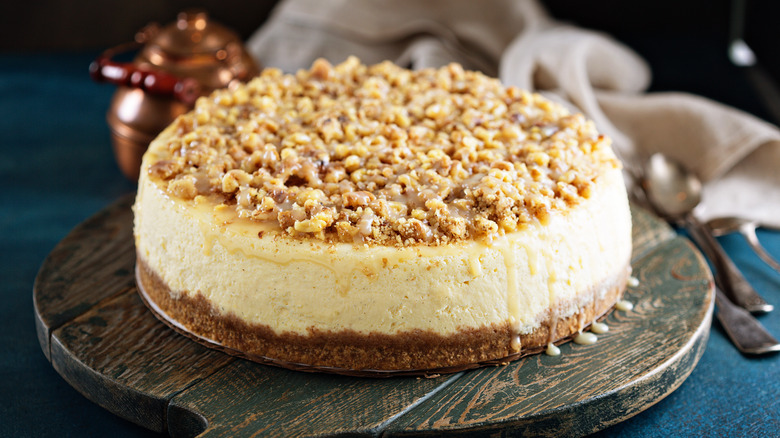 Elena Veselova/Shutterstock
According to Insider, when Fuller was quizzed about the best dish she has ever judged, there was one clear winner, and it so happens that it was a macadamia cheesecake. In fact, this cheesecake was so good that Fuller decided it deserved a good home. She said, "I, for the first time, put a dessert under my desk to take home with me. It was that good," she gushed. "It was the best flavored cheesecake I've ever had. It was macadamia cheesecake and it had a macadamia crunch on top. The flavors were so well-balanced. It was just perfect, you just couldn't stop eating it. It was amazing." That must have been some out of this world cheesecake if it impressed the "Baking Championship" judge that much. 
Also during her interview with the outlet, Fuller said that while "99% of [the dishes]" she judges "are phenomenal," she's been met with a couple that weren't so tasty, including a matcha cake. "I just said to the girl, 'You don't ever have to make this again.' It was so bad," she recalled.