Wendy's New 'Big Brain' Bean Bag Chair Is Turning Heads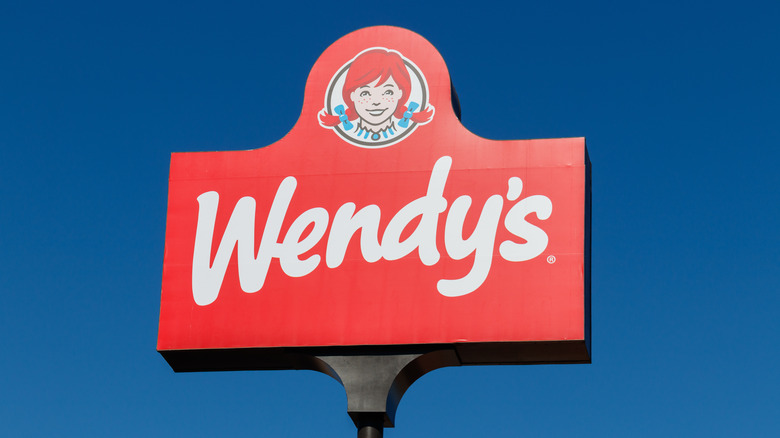 Jonathan Weiss/Shutterstock
It's hard to tell if all the big-name fast-food brands are now pushing full-throttle on marketing and introducing new, exciting menu items because of the mass reopening of restaurants worldwide, or if everyone's just needed a shake up for a while.
Wendy's is the latest chain entering the mix, joining the ranks of big names like Burger King and McDonald's who are pulling out all the stops to get customers interested and in the door.
For one thing, Wendy's seems to be doing a total overhaul of its menu. Word on the street is that the burger chain might be discontinuing menu items like the Pretzel Bacon Pub Cheeseburger and other items from its Made to Crave menu, which has only been back for about a year after returning due to popular demand (via Eat This Not That).
But in replacement, Wendy's is introducing new items like the Big Bacon Cheddar Chicken sandwich, of which you can enjoy the original, spicy, or grilled (via Chew Boom). It's also stepping up its French fry game, introducing a new, "hot and crispy" version (via QSR Magazine).
Wendy's introduces 'big brain' bean bag chair along with other big surprises
But Wendy's is making even bigger moves than just a few new menu items — the chain is planning an absolutely massive expansion of restaurants, including partnering with Walmart and having smaller outposts like Frosty Carts (via Eat This Not That).
The most recent Wendy's development includes the release of a bean bag chair, representing the famous Wendy's red hair and pigtails. The chain tweeted a sale for "buy one get one for $1" bean bag chairs, depicting a man lounging in the bright red seat (via Twitter). The tweet reads, "The FIRST ever chair that transforms the knowledge of great deals into back support. And it can be YOURS! Stay tuned for deets on how to win. #BOGOBigBrain" and shows the model using the chair while holding two burgers, podcasting in another photo, and knitting in a third.
Wendy's also shared one of the photos on its Instagram, and the reactions are mixed. Some Instagrammers find the ad "hilarious," and others are eager to snag the chair, writing in all caps for the burger joint to take their money, like now. One user even suggested that Wendy's is "casually dropping the biggest gaming chair in existence," and honestly, who are we to disagree?