Costco Fans Are Freaking Out Over These Churro Chips
From fruit popsicles, to ramen kits, to ice cream party boxes and more, Costco fans go crazy for new product releases. Now, a new brand of churro chips, recently revealed online, has the Costco fanbase beside itself with excitement.
As reported by Instagram superfan account Costco_doesitagain, Costco stores in Texas now carry Siete Churro Strips, a unique grain-free cinnamon chip created by Mexican-American food brand Siete. Siete Churro Strips are cassava flour-based and use basic ingredients like coconut sugar, cinnamon, and vanilla bean powder, making them suitable for people of a range of dietary requirements. Costco fans could barely contain themselves after getting a sneak peek of the product on Instagram, showering the post with over two thousand five hundred likes and crowding into the comments section to discuss the new release. Some had already sampled the cinnamon strips, calling them "hands down fantastic and delicious" and "addicting." Many others were new to the grain-free product, but were eager to spread the word, tagging their friends. A few non-Texans, including Costco fans from Utah, Ohio, Florida, and Puerto Rico, lamented the fact that the chips weren't available in their home states.
Siete specializes in grain-free Mexican-American food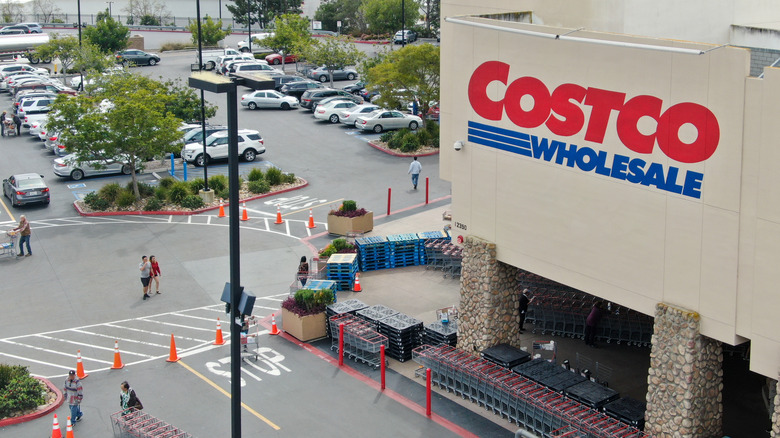 bonandbon/Shutterstock
Siete Foods, the maker of Siete Churro Strips, is a South Texas-based company, specializing in grain-free Mexican-American food. Veronica Garza is the brand's co-founder, along with several members of her immediate family (which includes seven ("siete") members). Siete's unique, grain-free approach to popular Mexican-American foods is tied closely to Garza's personal history of food-related illness. Diagnosed at a young age with several autoimmune disorders, Garza struggled as a teenager with fatigue, depression, and other health complaints. At her brother's suggestion, however, she eventually tried a low-inflammation, grain-free diet, and found relief from her symptoms. What's more, the grain-free fajita and taco alternatives that Garza developed turned out to be better tasting than the original recipes (even Garza's grandmother thought so).
Garza and her family decided to turn their health-conscious recipes into a fully-fledged food company. Now, with dozens of unique products in their inventory, and with placements at wholesalers like Costco, Siete is well on its way to becoming "the leading healthy Mexican-American food brand."