The Easy Thanksgiving Dessert Andrew Zimmern Swears By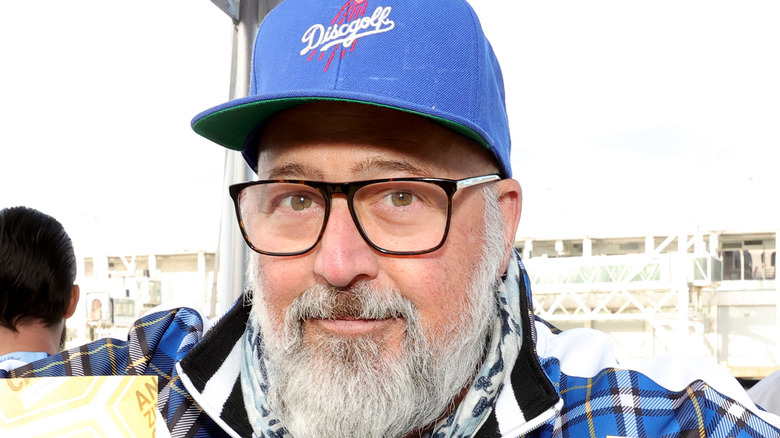 Cindy Ord/Getty Images
With Thanksgiving around the corner, it's time to start thinking about the dinner menu. For many people, the turkey is the star of the show. But if turkey isn't your favorite, you can still look forward to dessert. If you want to buy a dessert, Buddy Valastro's new dessert will have sweet potato lovers drooling, but if you prefer something homemade, try Taylor Swift's chai sugar cookies. Andrew Zimmern loves to have plenty of gravy available for his Thanksgiving meal and he makes his grandma's stuffing that's filled with chestnuts. For anyone who wants to focus their efforts on the turkey and side dishes, Zimmern recommends making a caramel pear galette that's simple but delicious.
On his Instagram page and Twitter account, Zimmern shared a photo of a caramel pear galette, and in the caption, he mentioned that this was an easy dessert to finish up your Thanksgiving feast. He reassures his readers that "you don't have to be a pro baker to crimp the edges of this rustic looking tart," so no need to worry about putting together a perfect lattice pie.
How to make Andrew Zimmern's caramel pear galette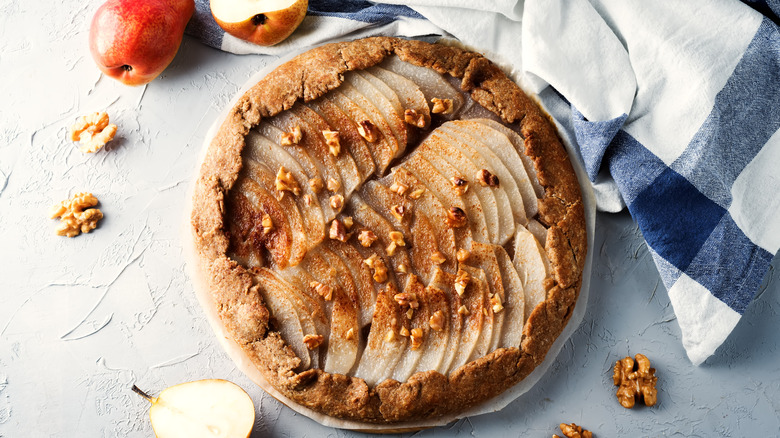 Nataliya Arzamasova/Shutterstock
On his website, Zimmern has the caramel pear galette recipe broken down step by step. In the ingredients list, Zimmern says that a store-bought puff pastry is fine for the tart, so you can save some time instead of making your galette base from scratch.
Once you've gathered all your ingredients, all you need to do is cook down the pears, fill the pastry with the pear mixture, then bake it. Zimmern does also have whipped cream as part of the recipe, which would add some lightness and balance out the sweetened and spiced pears.
If you prefer apple pies as your Thanksgiving dessert, consider switching it up just a bit and making an apple galette instead. Whether you try Zimmern's caramel pear galette or an apple version, there are still mistakes you want to avoid when making either. Happy Thanksgiving baking!