Here's What Taylor Swift Really Eats In A Day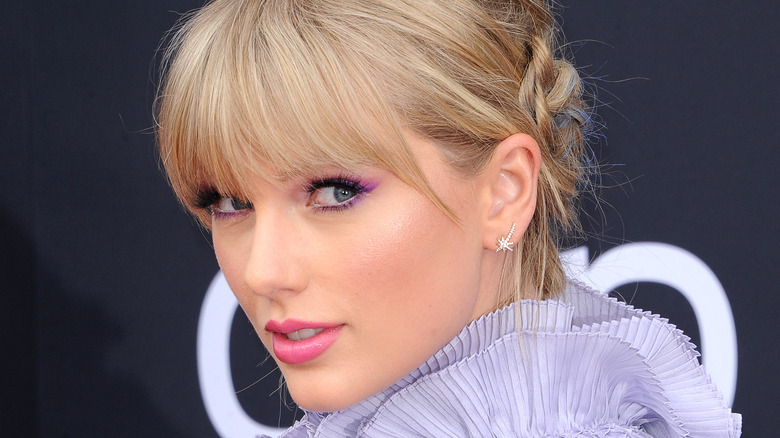 Tinseltown/Shutterstock
If there's one person who's blowing up the internet these days, it's Taylor Swift, and for good reason. With the recent release of her re-recorded album "Red," Swift has once again proved to the world that she is one of the greatest singer-songwriters of our time (via US Weekly). Not only is Swift an outstanding singer, but as Insider puts it, she's usually one of the smartest people in the room. Unlike many musical artists, Swift writes all of her music (via the Latin Times). From upbeat party songs like "Shake It Off" to heartbreaking ballads like "All too Well" and fan-favorite jams such as "You Belong With Me," Swift is a prolific poet who writes about love, life, and everything in-between. And at only 31 years old, there's no sign of this powerhouse performer slowing down anytime soon.
While it might be hard to believe, behind all of the glitz and the glam, Swift is still a regular human being just like us. The Pennsylvania-born performer loves spending time at home with her three cats and is also an avid cook (via Good Morning America). Keep reading to find out what the "Wildest Dreams" singer eats every day, along with some of her favorite foods of all time.
Taylor Swift is a huge Barefoot Contessa fan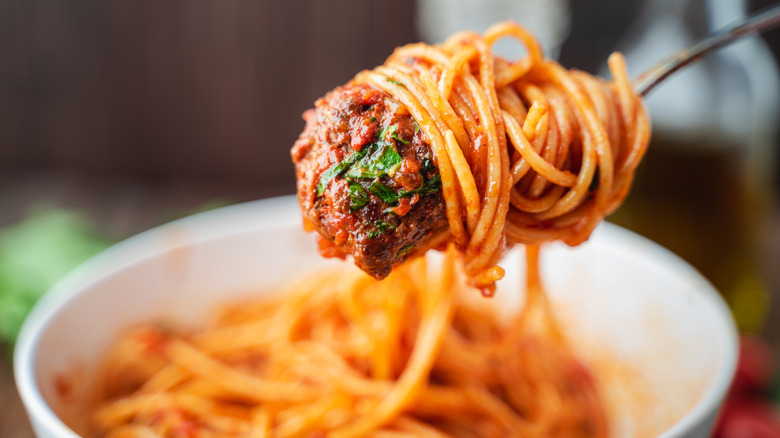 KP Suwannasuk/Shutterstock
Like many, Taylor Swift treats breakfast as the most important meal of the day. According to Bon Appétit, her go-to morning meal consists of buckwheat crepes topped with ham, Parmesan cheese, and a fried egg. To pair with her brekkie? A daily glass of orange juice. During the week, T-Swift likes to keep her meals relatively healthy, opting for salads, yogurt, and sandwiches and skipping sugary drinks, as noted by Delish. Although every once and a while, the successful celeb enjoys a Diet Coke. In an interview with Bon Appétit, she revealed that this beverage is always in her fridge. "Because it understands me," she joked.
As one of the world's highest-paid celebrities, Swift has a vast fanbase. However, she still has heroes of her own. One of her biggest role models? Ina Garten. According to People, Swift owns the entire "Barefoot Contessa" collection. Many of Swift's go-to dinner party recipes are from the beloved cookbook author's collection, including Garten's Real Spaghetti and Meatball's recipe and mustard-roasted fish (via Food Network). To make things even cuter, Garten owns all of Swift's albums.
When it comes to food, Swift's favorite season is winter. Some of the comfort food that she'll be whipping up? "I bake pumpkin bread for everyone I know and make ginger molasses cookies and hot chocolate and chai," she shared with Bon Appétit. "It's the most perfect time for baking for people you love."