Trader Joe's Fans Can't Stop Talking About These Wooden Reed Flowers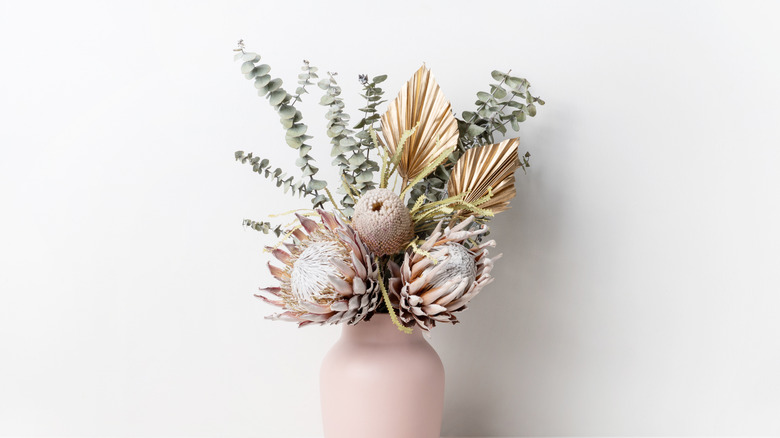 Tegan T/Shutterstock
Seasoned Trader Joe's shoppers know all of the grocery chain's most famous products, like their Everything but the Bagel Seasoning Blend, and they also keep an eye out for beloved returning seasonal items, like their dark chocolate orange. However, while most of Trader Joe's popular products tend to be food and drinks, they've got some other gems as well.
Recently, Trader Joe's customers shared their delight over the holiday gnome planters, and now, Trader Joe's fans on Reddit are also swooning over the store's gorgeous wooden flowers. The original poster said that you can purchase three wooden reed flowers for $4.99, and there was plenty of excitement over this product in the comments. Although a couple people mistook these flowers for mushrooms, it seems like there are nothing but positive comments. One person said that these would make a good stocking stuffer, and it's hard not to agree. Since winter can get so dreary, some flowers — real or not — are sure to brighten your mood.
What should you do with Trader Joe's wooden reed flowers?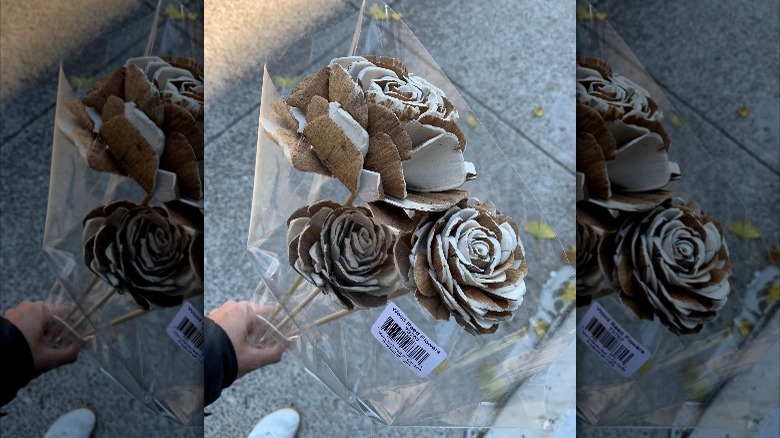 Redditd/evilcheshirecat
If you need ideas on what to do with these wooden flowers, Reddit commenters have all sorts of ideas. One person wrote, "Keep them in a vase year round!" This is what most people are likely doing with them, and honestly, it's a great way to decorate your home, especially if you don't have a green thumb.
But another commenter pointed out that these flowers have a more specific use. "They are reed diffuser flowers. Stick them in a bottle/vase of liquid fragrance & they will soak up the scent to release into your space." This is a lovely alternative to candles (and there's no risk of a fire!), and this means your space can smell like fresh flowers all winter long.
Finally, one person suggested a practical way to use these wooden flowers for your wedding, saying, "These would be great for a wedding — just dye them the color you want. Probably much cheaper than buying fresh flowers if you choose to go a different route." For anyone planning a wedding on a budget, this is a wonderful idea, and you get to save the flowers from your special day. Besides weddings, you can use these flowers for other events like baby showers or holiday parties.