Ree Drummond Prefers This To Music When Cooking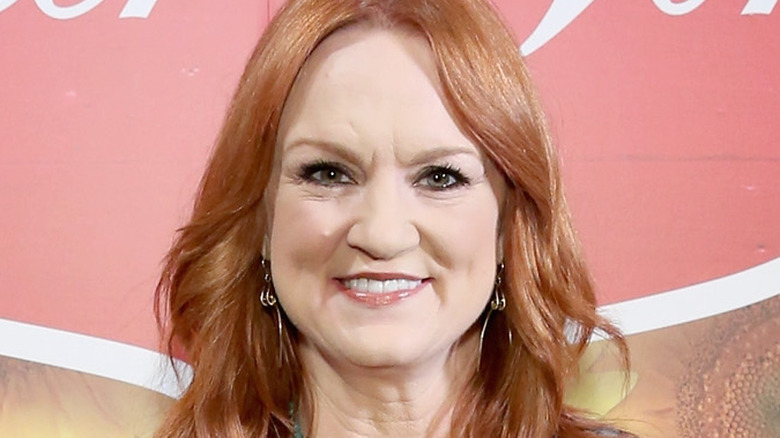 Monica Schipper/Getty Images
It seems that everyone has their personal preferences when it comes to what they listen to in order to stay focused, productive, motivated, and/or creative. While some people lend their ears to the latest true crime podcast episodes, others crank up their white noise machines. Some folks love to blast tunes while others catch up on their favorite sitcoms. Simply listening to the sounds of nature can improve our cognitive function, according to Inc. And all the while, there are people who prefer total peace and quiet with as little interruption as possible.
Beloved cookbook author and TV personality Ree Drummond spends a lot of time in the kitchen, whether she is at home cooking up a storm for her family or in front of the camera showing her audience how to whip up her latest recipes. Even the Pioneer Woman knows that some exterior entertainment can fuel one's imagination in the best way. Drummond's choice companion is neither music, nor random chatter on the news stations.
Ree Drummond likes to watch movies while she cooks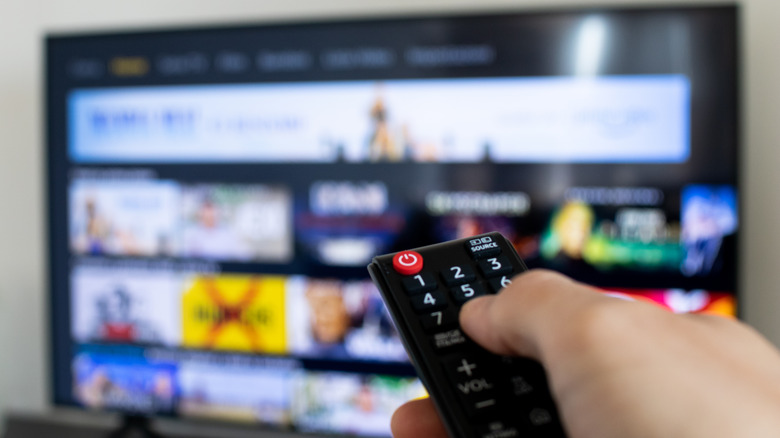 Paolo De Gasperis/Shutterstock
You won't find Ree Drummond streaming Spotify while elbow-deep in her next dish's ingredients. In an interview with the Food Network, the Oklahoma Hall of Famer revealed that she enjoys watching movies while she cooks. So, what are her go-to kitchen flicks? Let's just say that her favorite films are considered classics by very different generations. If you follow Drummond on social media, it's clear that she has a goofy sense of humor and has no fear when it comes to showing her true colors — which is why it's likely shocking to no one that she is a fan of the 2004 sleeper hit "Napoleon Dynamite" (per IMDb). We can totally imagine Drummond reciting one-liners, such as, "Can you bring me my ChapStick?" and "Gosh!" while making some of her famous eggs benedict or thumbprint cookies.
Her other favorite movie to watch while preparing tasty meals is "The Godfather," the 1972 gangster classic starring legends Marlon Brando and Al Pacino (per IMDb). Goes to show that even a sweet domestic goddess like Drummond can handle some gory drama. As Don Vito Corleone said, "Revenge is a dish best served cold" (per Rotten Tomatoes).