Why Dollar Tree Might Not Survive 2022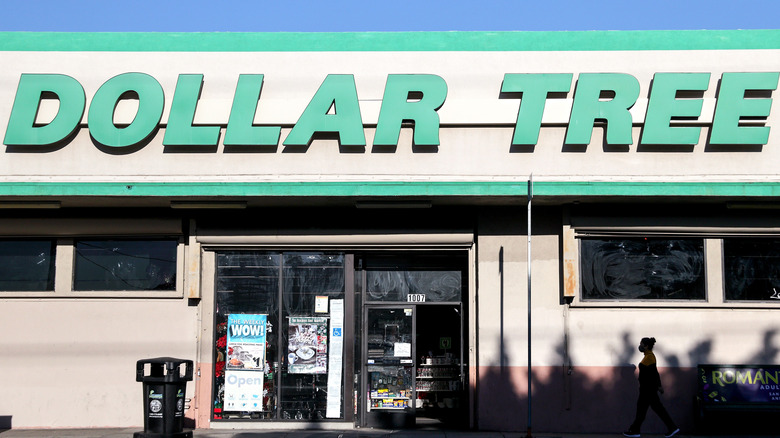 Mario Tama/Getty Images
The grocery store and food shortages seemed never ending in 2021. Price hikes have become the solution, as cereal, seafood, and restaurants are all experiencing this change. Now it seems that Dollar Tree has fallen victim to the price increase as well, and customers may not be entirely happy. Is nowhere safe anymore?!
Dollar Tree is very well-known for one thing: items sold in the store are only $1. Late last year the company announced that the iconic price will now be raised by 25%, making many of the products $1.25 (via Dollar Tree). This can be attributed to plans for product expansion, including new items, sizes, and providing families with more daily essentials. More importantly, wages and distribution costs are increasing that need to be covered.
According to CNN, this could pose a problem due to Dollar Tree's competitors like Dollar General, who now undercut them in price. Dollar Tree has cultivated an extremely loyal fanbase, with individuals having it as a go-to store that fits any need.
The price hike may destroy brand equity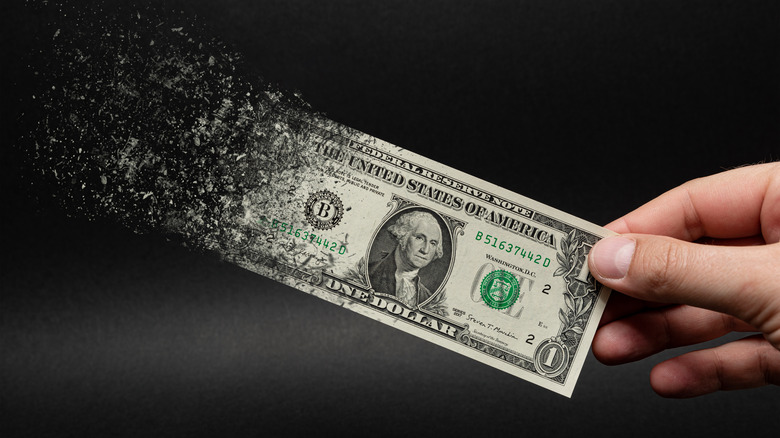 SERSOLL/Shutterstock
Dollar Tree co-founder, Macon Brock, explained to CNN that he "viewed the dollar-only concept as sacred. It was everything." Now analysts are worried that this could be one of the worst decisions in retail history.
This all seems very doom and gloom, yet Business Insider says this price hike may actually lead to greater things for customers. Keeping prices at $1 forced Dollar Tree to rid of items like bleach or sell lower quality versions of certain goods. Now the company has more room to grow, and the flexibility could mean more versatility and better versions of brands.
It will really depend on consumer spending and the reaction loyal shoppers will have to the $1.25 price point. According to Michael Witynski, President and CEO of Dollar Tree, 2022 will bring more initiatives and progress to about 1,500 Dollar Tree Plus stores (via Dollar Tree). Looks like we will just have to wait and see where the leaves fall in the new year.