Giada De Laurentiis Reveals Her Daughter Jade Had COVID-19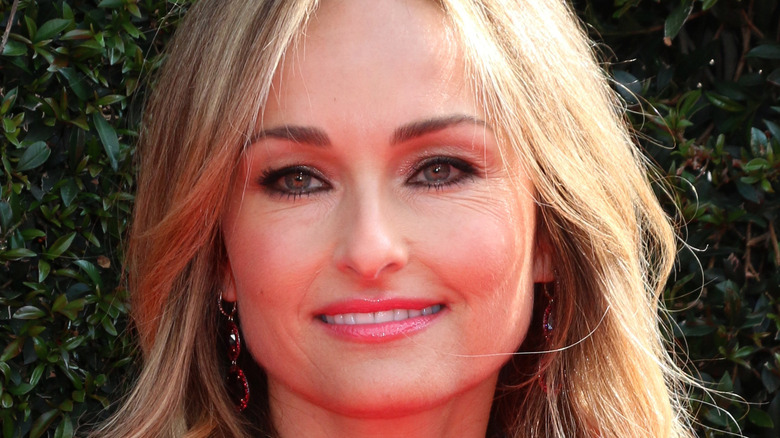 Kathy Hutchins/Shutterstock
If we've learned anything over the past two years, since the global pandemic formally known as COVID-19 began to sweep across the world, it's that illness doesn't care if you're a celebrity. Or a celebrity's kid. And in the latest personal news from chef Giada De Laurentiis – who told the "Today" show that her daughter, Jade, was diagnosed with COVID-19 recently — we learned that the virus doesn't care about kids at Christmastime, either.
In an appearance to promote both her new cookbook, "Eat Better, Feel Better," and a new show she will be premiering on Food Network called "Simply Giada," the chef was popping in to "Today" to cook a healthy dish or two, when an anchor kindly inquired about De Laurentiis' health. "Always good to see you, Giada! Really quickly though, how are you and Jade doing?" the host asked, referencing a photo De Laurentiis posted to her stories on Instagram over the holidays showing the mother and daughter — fully-masked and social-distancing on their couch — as they awaited test results for COVID-19. "All is okay now," De Laurentiis said with a sigh. "Jade had COVID, and I was trying to avoid COVID." Lest her fans fret, De Laurentiis followed the news with a fist pump in the air and a characteristically positive attitude: "We're all better now!"
The latest COVID-19 wave hits Hollywood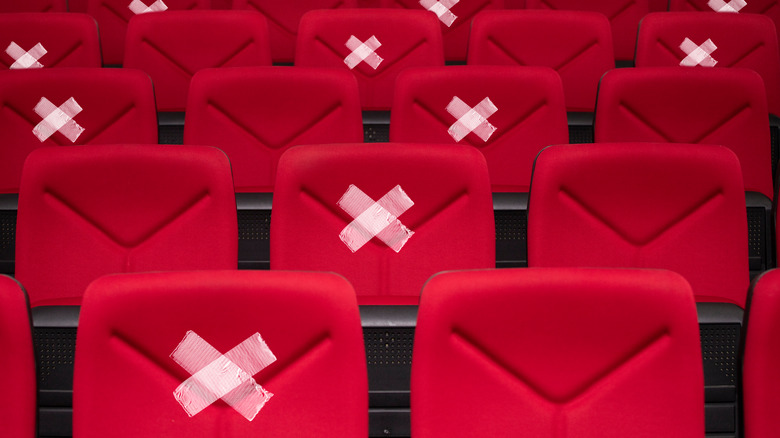 Melinda Nagy/Shutterstock
Jade — who is just 13-years-old and, as People reports, is often her mother's cooking, TikTok, or recipe-testing partner — is the latest in a long line of famous names to be hit by this fourth (fifth? tenth?) pandemic wave. The Omicron variant seems intent on eclipsing everyone's celebrity status as it takes center stage in 2022. US Weekly reports that the late-night talk show world has been hit with both Seth Meyers and Jimmy Fallon testing positive for COVID recently (both men are vaccinated and boostered, according to their statements). Daytime talk didn't survive the holidays intact, either: Joy Behar explained that the empty chair on  "The View" was due to host Whoopi Goldberg (also vaxxed and boostered) testing positive over the break. All three professional chatterboxes were said to have had very mild symptoms.
Our fingers are crossed that young Jade De Laurentiis' case was equally mild. While the CDC is recommending vaccines for everyone over the age of 5, boosters are only on the table for those 12 and up — and even then, it depends on which primary vaccine you received and when. On the same "Today" show episode in which De Laurentiis revealed Jade's diagnosis, "Today" anchors confirmed Hoda Kotbe's positive test, too. And while De Laurentiis (rightfully) went into far more detail on her chicken Milanese than she did on her family's brush with the virus, it's clear that this latest wave of COVID-19 is leaving no one unaffected.