What Joe Montana Would Really Eat Before A Game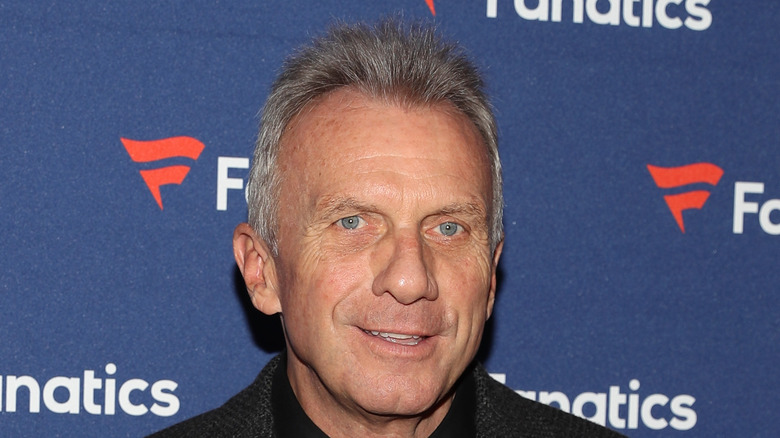 Tasos Katopodis/Getty Images
Watching athletes compete might make you wonder what exactly they eat while training or before a game. For Olympic athletes' meals, diets can really range based on what sport they play, but breakfast and protein are often part of the meal plan. When Simone Biles is training, she eats oatmeal and fruit, but she often orders a meal from UberEats during the day.
But what about football players? NFL's Chad Ochocino Johnson is a McDonald's regular, and former quarterback and NFL Hall of Famer Joe Montana recently shared details about his pre-game diet in a Twitter video from Delish.
Based on the pop-up questions in the video, one of the questions Delish asked Montana was what foods would help him perform his best. We know that for athletes, diet is incredibly important, and it's crucial to stay fueled before a big game. In his answer, Montana admitted that what he typically ate before football games likely wasn't the best, but this still led him to all his Super Bowl wins.
Here's what Joe Montana revealed about his diet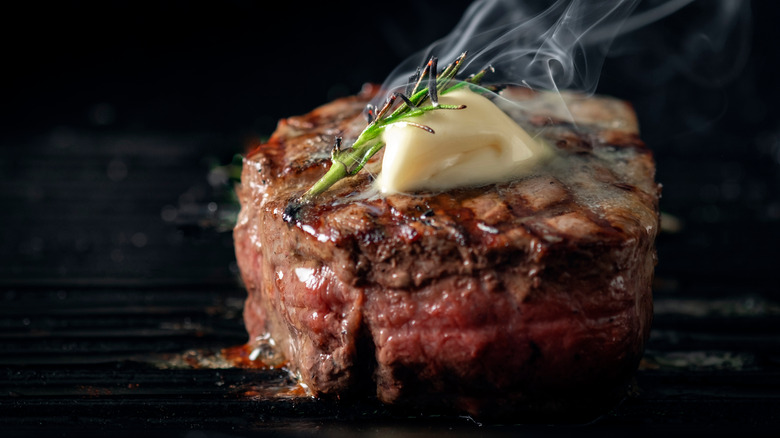 Andrei Iakhniuk/Shutterstock
So what would Joe Montana eat before a game? According to Montana, he would grab a small filet mignon or half of one. This isn't too surprising since it would have some protein. And if you're a chocolate lover, you might have something in common with Montana. In Delish's video, Montana said he'd also pick up two Snickers bars and eat them during halftime or "whenever he needed a little boost."
The typical Super Bowl foods include chicken wings and nachos, which make our list of must-try recipes for game day. But if you want to eat like Montana, the right way to cook filet mignon is to start it off in the pan and let it finish cooking in the oven. Robert Irvine says that baseball steak is a budget-friendly alternative to filet mignon, so you can even give Montana's meal a try on a budget.