Baskin-Robbins' New Flavor Is As Pretty As It Is Tasty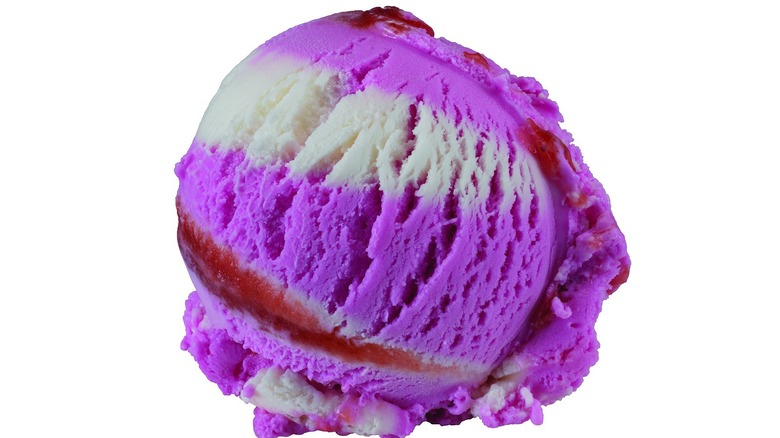 Baskin-Robbins
Let's face it, in this cold winter weather, anything that has ice in the name is bound to not only make people scream, but shiver. But when it comes to ice cream, people seem to be embracing that shiver all year round. The tasty frozen treat is booming — the Museum of Ice Cream now has three locations worldwide with one more on the way, and new ice cream flavors are being launched left and right. 
In the past year, Oreo launched its own line of frozen treats, Magnum came out with some new bars, and grocery store pastry brand Little Debbie's came out with a whole rotation of ice cream flavors based on iconic treats like the Oatmeal Creme Pie and Cosmic Brownies. Baskin-Robbins has continued to release unique rotating flavors like its most recent addition, the Seven Layer Magic Bar. And with its eye-catching February flavor, the ice cream chain shows no signs of slowing down.
Hearts in our eyes and ice cream in our bowl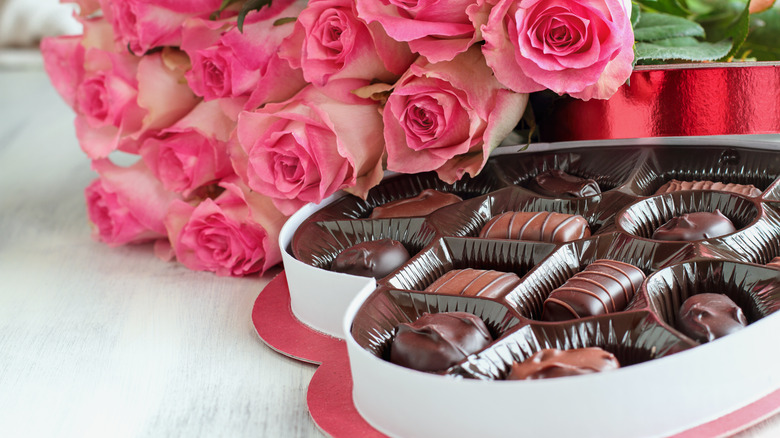 Stephanie Frey/Shutterstock
Baskin-Robbins wants to bring the love this February by introducing new flavors to frozen treat fans everywhere. In a press release, the 31 flavor franchise announced the newest member of their lineup: the (no longer secret) Secret Admirer. The newest flavor seems to be as visually stunning as it is exciting for the palate; it has a base of pink cake-flavored ice cream plus a swirl of rose ice cream made with real rose extract and a fruity note of strawberries. Secret Admirer's rose flavor is new to Baskin-Robbins, and chain notes that it may also be new for some of its customers.
In addition to the flavor — which launches today, February 1 — they are also bringing back a different February treat: the Box of Chocolates Cake. Covered with fudge and milk chocolate toppings, this festive ice cream cake is meant to resemble the iconic Valentine's Day box of chocolates.