The Real Reason Ina Garten Painted Her Kitchen A Neutral Color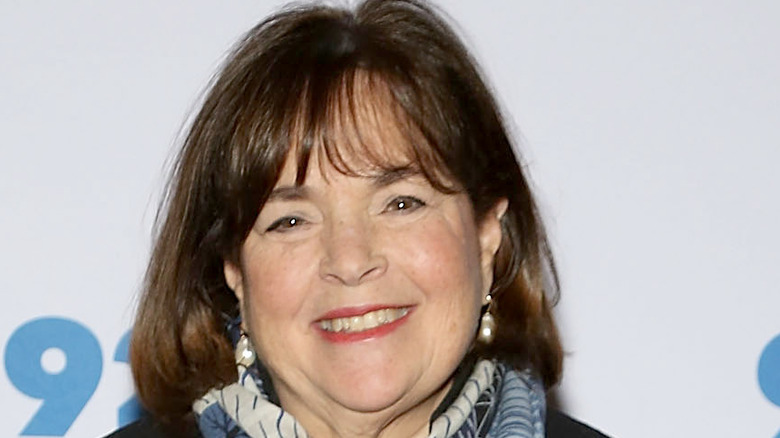 Manny Carabel/Getty Images
Ina Garten's life, at least from a distance, looks like understated Hamptons perfection. The oceanfront property, a garden, summer parties. While no life is perfect, Garten's lifestyle is certainly an enviable one, especially if you like to cook and sometimes find yourself fantasizing about your dream kitchen.
Or maybe we should we say kitchens? Garten has not just one but two kitchens on her East Hampton estate! One is in an outbuilding she calls "the barn," according to The New York Times. This is where she and her crew film episodes of "Barefoot Contessa." And an almost exact replica of this kitchen, according to She Knows, is in the main house. Both are turned out with the best of the best appliances, according to the Times: Two Sub-Zero refrigerators and two ovens, an eight-burner Viking stove, and Belgian stone work surfaces. Off the kitchen in the main house, there is also a library just for cookbooks, and in the barn, Garten has an antique Italian cabinet and a large Swiss pine dining table — also an antique — for entertaining. 
Speaking of her house in general, even Garten finds it hard to believe it's all hers (and husband Jeffrey's, of course). She told the Times she can't imagine ever leaving. "I can't believe I get to live here," she said. But, while most of our budgets will never permit a kitchen quite like hers, we can adopt the chic color palette — and there's a practical and aesthetic reason you might want to do just that.
Neutral colors can showcase your cooking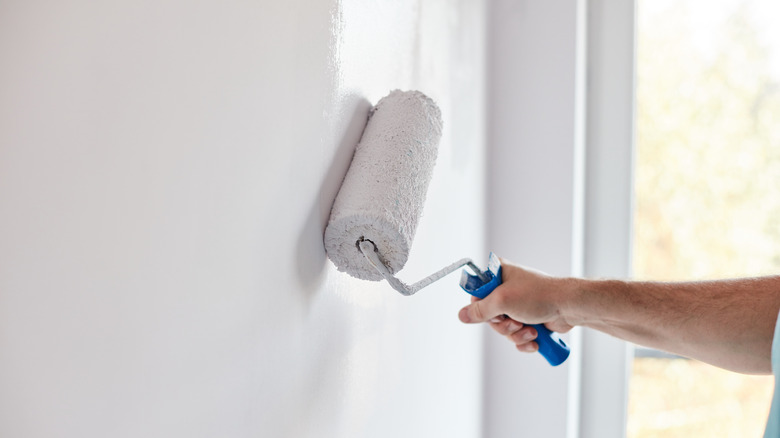 Artur_Nyk/Shutterstock
What color does Ina Garten fancy for her home kitchen, the place she spends most of her time? You might think it's blue, which she almost always wears on "Barefoot Contessa" and on her cookbook covers. However, she chose a neutral taupe-gray for her home kitchens.
The reason? Ina says it's because neutrals fade into the background to better showcase the delicious, and often colorful, things you create in your kitchen. Picture a bright salad of mixed greens, a cake topped with fresh berries, or Ina's rainbow carrots (via Barefoot Contessa). In other words, let all that food you lovingly toiled over be the real star of the room.
Although it's been several years since Garten chose her neutral kitchen hue ("Wood Smoke" by Glidden, per Taste of Home), experts say colors like these — often referred to as "greiges" — are a timeless and smart choice. Of course, if color is your thing, go for it! A list of 50 interior designers recently offered Elle Decor their favorite kitchen colors, and many of them were far from neutral: Deep blues, soothing greens, even some yellows, oranges, and reds topped their picks. However, respondents in a Houzz survey were aligned with Garten's aesthetic (or maybe just the current trend) as 27% of homeowners re-doing their kitchens said they chose gray, too.
The website House Logic calls neutrals "simple and sophisticated" and make a space feel "larger and more open." You can also make your kitchen feel either warm or cool with neutrals, depending on the "base tone" of the color you choose.