"Inside Eats With Rhett & Link": Release Date, Cast, Locations, And More - Everything We Know So Far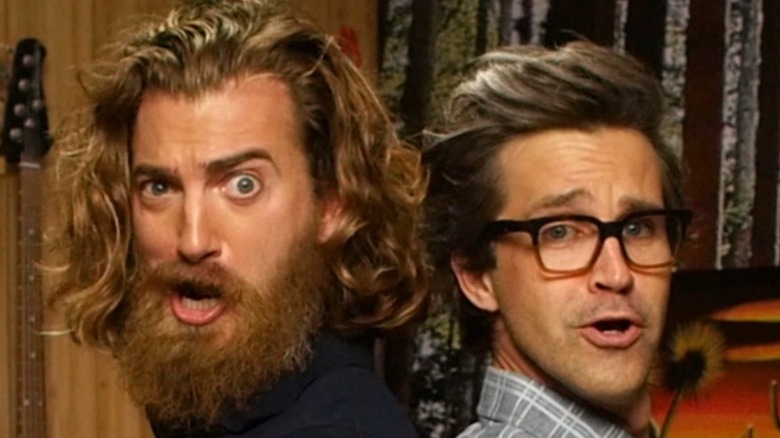 Facebook
If you love watching cooking videos but don't want to commit to a full TV episode, there are plenty of YouTube channels with great content. We've ranked some of the most popular cooking channels on YouTube as a starting point, but if you're craving the experience of watching people experience certain culinary creations for the first time, look no further than Good Mythical Morning. This YouTube channel is hosted by two friends, Rhett and Link, and the duo makes a wide range of comedy videos. Not all of their content is about food, but they often do taste testing videos.
If you're a fan of Rhett and Link and wish they had some longer content, you're in luck. According to Food Network, the two YouTubers will be hosting a new show, "Inside Eats with Rhett & Link." In it, they'll head to a few chain restaurants and brands and meet the people behind the food. Of course, they'll bring their own unique commentary and taste buds along with them.
Although Rhett and Link aren't chefs, they're certainly qualified to host a TV show about food. "We've spent over a decade tasting, rating, and ranking everything, from the world's most expensive desserts to 40-year-old ham and eggs," the duo said in a press release. "Thankfully, we survived and got a TV show. We're ready to unleash our well-trained tongues on America's favorite food brands."
When will the show be released?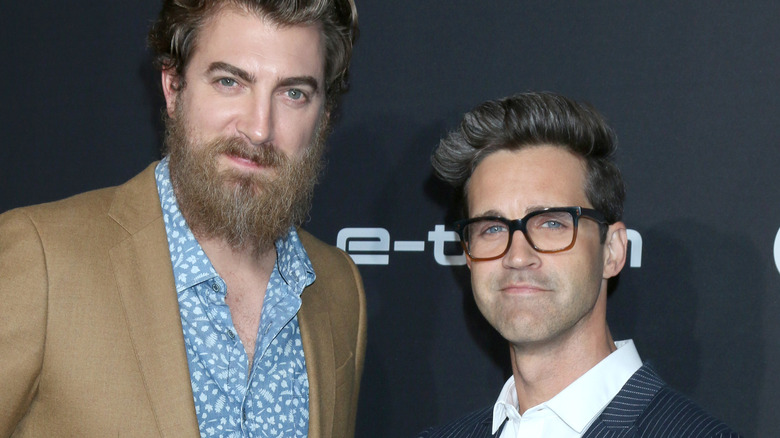 Kathy Hutchins/Shutterstock
The existence of "Inside Eats" will surely be exciting news to anyone who's been a fan of Rhett and Link's YouTube content, but you'll have to wait a little bit longer to actually watch this upcoming series. Food Network's website explains that the premiere of "Inside Eats with Rhett & Link" will take place on Sunday, April 24. The premiere comes on at 10:30 Eastern Time and 9:30 Central Time. New episodes of the show will be released weekly.
This isn't the only show that Rhett and Link will be debuting this year. "The Taste Buds with Rhett & Link" will also be coming out on Food Network and discovery+ in 2022. While we don't have a release date for "The Taste Buds," we do have confirmation "Inside Eats" is coming soon. Plus, fans who still want more can always watch their food content on YouTube.
Who's in the cast of Inside Eats?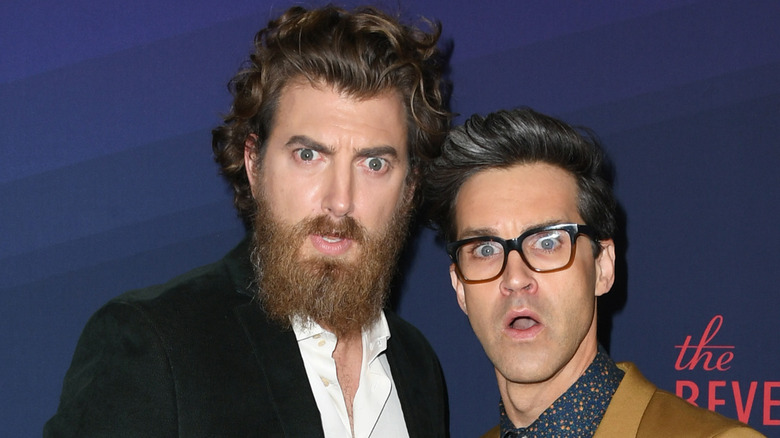 Jon Kopaloff/Getty Images
As the name suggests, this show stars Rhett McLaughlin and Link Neal, who run multiple YouTube channels including Good Mythical Morning and Rhett & Link. A press release from Discovery says that across all of their channels, the duo have more than 75 million subscribers.
According to the Mythical website, the pair met on the bus on their first day of elementary school. They went to school in Buies Creek, North Carolina, wet on to be college roommates at North Carolina State University, where they studied engineering.
However, the two worked on a screenplay together in their teens, and after working in the engineering field after college, they returned to their creative roots and launched a YouTube channel in 2006. On their channel Good Mythical Morning, Rhett and Link often make food-based videos, from blind taste tests to trying out snacks from around the world. One of their recent videos, "Will It Fries? Taste Test," shows the duo turning foods like spaghetti and even salad into fries. Knowing this, we can only assume that Rhett and Link will bring a similarly humorous perspective to "Inside Eats."
Where will Rhett & Link take us on their show?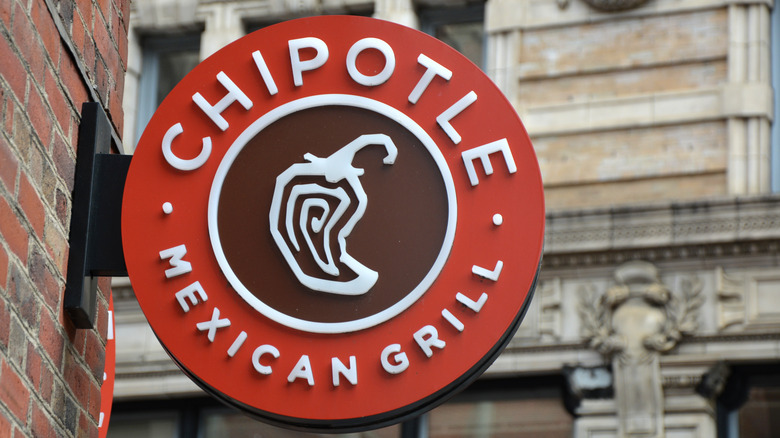 Studio Barcelona/Shutterstock
On "Inside Eats," Rhett and Link will be taking the audience to some well-known food chains. According to Food Network, one of their stops will be at Chipotle where they'll learn how to make guacamole. We've got our own copycat Chipotle guacamole recipe, but the chain surely has some more avocado-based secrets to reveal.
Love sweets? Make sure you're tuned into the episode where Rhett and Link head to Culver City, California. There, they'll visit Coolhaus Ice Cream to try flavors that push the boundaries of ice cream. They'll also head to The Cheesecake Factory headquarters and learn about why the chain has such a long menu.
Their last stop will be Beyond Meat. Recently, the plant-based startup announced it would be offering meat-free jerky, and already sells items ranging from burgers to meatless meatballs. On "Inside Eats," Rhett and Link will be getting an up-close look at how plant-based meat compares to the real thing.
Where will you be able to watch Inside Eats?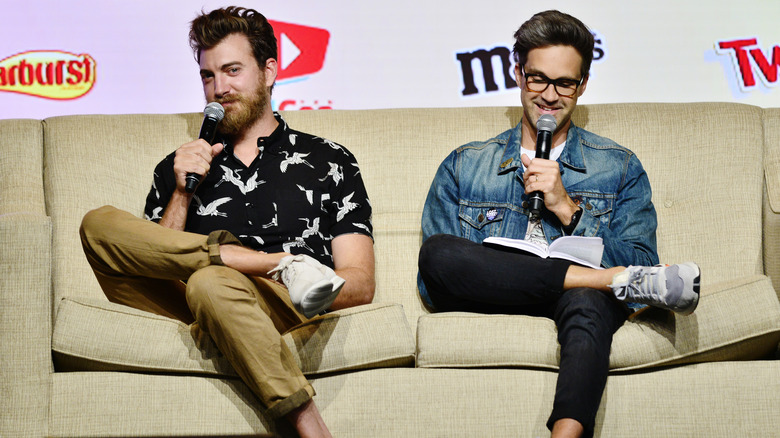 Jerod Harris/Getty Images
If you're pumped for "Inside Eats with Rhett & Link," you're probably wondering where you can watch the series. After all, you're probably used to watching them on YouTube anytime you want. If you're not planning on catching the show live on Food Network, you can stream the show on discovery+. According to the press release from Discovery, the full series will be four episodes long, and each episode will be 30 minutes. The episodes will be coming out weekly, so if you prefer binge-watching, just wait four weeks to watch the full series at once.
There's still about a month to go before you'll be able to catch "Inside Eats with Rhett & Link," but in the meantime, you can catch up on other Food Network shows on discovery+. For example, the streaming service has every season of "The Pioneer Woman."