This Is Kim Kardashian's Go-To McDonald's Order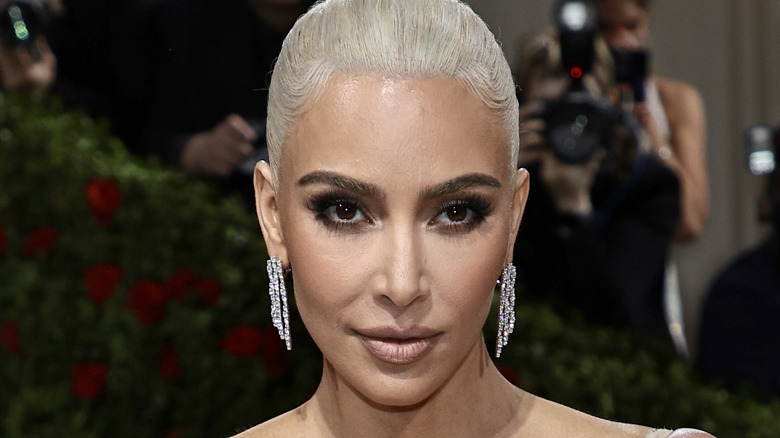 Dimitrios Kambouris/Getty Images
Kim Kardashian lives her life under a microscope, whether it's being filmed for her hit reality series or being chased by the paparazzi. Her loyal fans want to know everything, from what she eats on a date with Pete Davidson to her favorite Cheetos flavor.
Fans may be surprised to learn that even though Kardashian underwent a controversial diet for the Met Gala, she loves to indulge in fast food. In a 2019 entry on her app, she wrote, "Fast food is def one of my guilty pleasures. I go very rarely, but OMG I love it so much when I decide to indulge" (via People).
According to People, Kardashian loves In-N-Out, KFC, Taco Bell, and Chipotle as much as us regular folks. While she eats mostly plant-based at home (per VegNews), she still leaves room for a non-vegan treat every once in a while.
She also utilizes the McDonald's drive-thru just like us, though she certainly gets a lot more cheers and excitement from employees.
Kim Kardashian's unique McDonald's order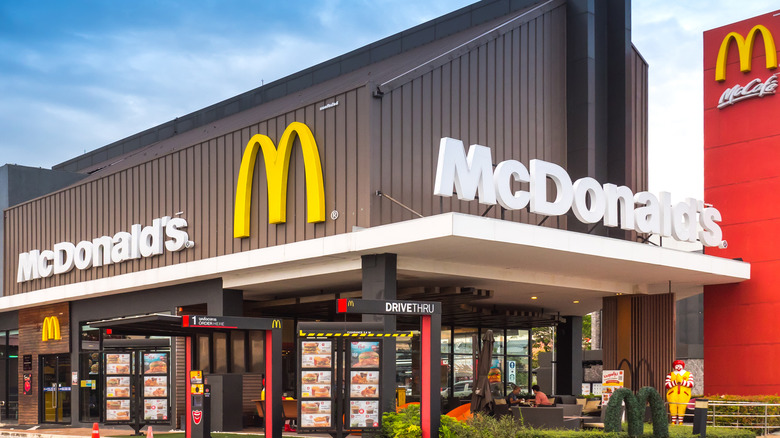 Tama2u/Shutterstock
So what does Kim Kardashian order when she wants to indulge? According to a 2020 McDonald's Superbowl commercial, Kardashian orders six-piece chicken nuggets, honey dipping sauce, a cheeseburger, small fries, apple pie, and a vanilla shake. The total price for her order is $18.34 (per Insider).
When fans found out about her order, they were taken aback by her unusual sauce of choice. Yes, Kardashian orders honey as a dip for her chicken nuggets. One shocked fan tweeted, "You mean honey mustard right Kim? ... please tell me its Honey Mustard." Kardashian was quick to set the record straight, replying "HATE HONEY MUSTARD."
Her tweets ignited a debate over whether honey was indeed a superior dipping sauce. As People notes, several users even thanked Kardashian for singing the praises of this controversial condiment.
Kardashian noted that even though she orders a lot, she does not eat every last bite. If she orders just chicken nuggets she'll gladly eat them all. However, if she orders nuggets and a cheeseburger, she'll only eat half of each, InStyle reveals. So, the next time you want to live like a celeb for a day, go ahead and order Kim's favorite McDonald's treats. While the jury is still out on the honey dipping sauce, it's worth a try to decide for yourself.