The New Trader Joe's Item Instagram Is Already Raving About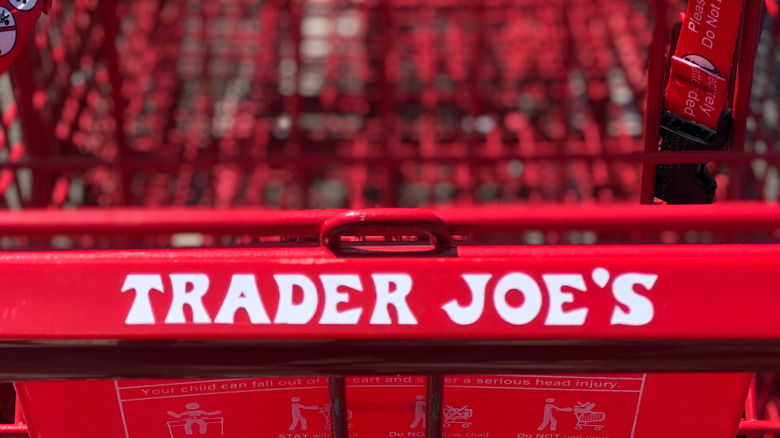 Lori Butcher/Shutterstock
If you haven't gotten the memo, summer is here and if you are like us, it might find you at more family picnics and cookouts than you can count. It may also have you accepting last-minute invites to those festive backyard cocktail parties and sipping on summer's must-have Dirty Shirley and wine-and-cola cocktails, not to mention those yummy mocktails of the frozen variety. There's just something about this time of the year that says "kick back and relax." But this warmer weather definitely brings out creativity when it comes to whipping up drinks that both wet the whistle and keep the conversation going. Maybe that's why a recent Trader Joe's find has social media abuzz.
Trader Joe's lines its shelves with summertime options such as TJ's tangerine cream bars, which the chain is no doubt hoping will capture the attention of kids or kids at heart. Trader Joe's summery coconut cold brew coffee concentrate has garnered positive attention on Instagram. And the store's spicy mango lemonade had some folks thinking of margaritas. Now, fans of TJ's have taken to Instagram to rave about a new product that seems to be aimed at people who love pineapple and the myriad of drinks you can create with this fruit. Here's what you need to know. 
Instagram is raving about Trader Joe's organic pineapple chunks
Instagram user @TraderJoesList took to the platform to share the latest product du jour: new organic pineapple chunks, which were priced at $3.99 a jar. The IGer exclaimed, "These chunks are almost as good as freshly cut pineapple! I was expecting spears even though it clearly states chunks. These would make a great add to your mocktails, cocktails and even as a snack! You can also drain out a cup or so of the pineapple juice and add your favorite tequila, mezcal or vodka for an infused experience. If you want it spicy add a sliced jalapeño."
Fans offered their own two cents, recommending other possible ways to incorporate these chunks of pineapple into their drinks. Unsurprisingly, some of the ideas were reminiscent of a pina colada. One person wrote, "Drain the juice then fill with Malibu coconut rum." Another suggested, "Replace the juice in the jar with some rum and then store for future tiki party drinks." 
Of course, these pineapple chunks have a life beyond drinks. One follower may have been bingeing "Stranger Things" because they wrote, "I'm going to put these on my pizza." (No judgment about where you stand on the pineapple pizza.) And another Trader Joe's social media maven suggested serving the chunks with a little bit of the store's own chile lime seasoning blend.