The Costco Snack That's Misleading Redditors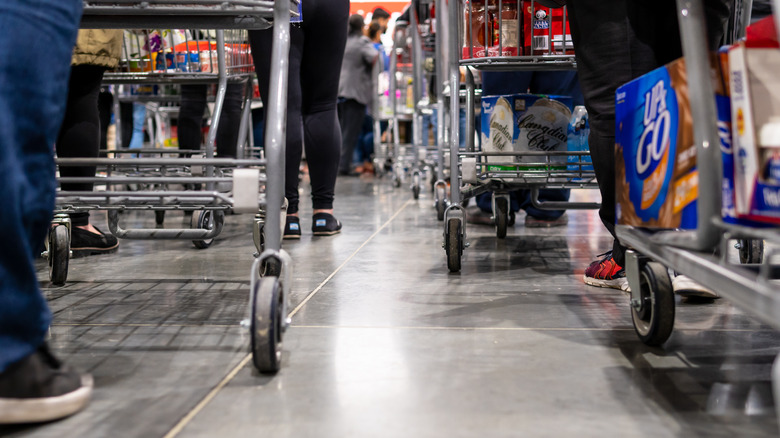 anystock/Shutterstock
Costco snack boxes seem to lack variety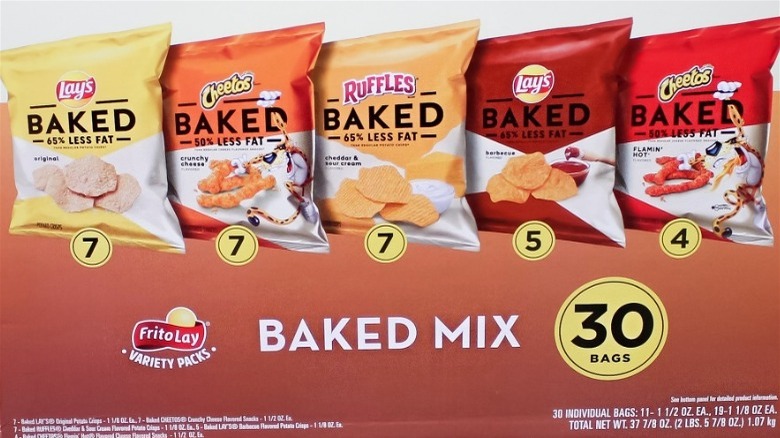 The Image Party/Shutterstock
Recently one Costco shopper uploaded a photo on Reddit of a Frito Lay Baked variety box of chips stating they received mostly Cheeto bags and only six of the other flavors shown on the box. While some Redditors joked about Cheetos being the best flavor, some sympathized with the poster having experienced similar outcomes with the variety boxes.
This isn't the first time Costco shoppers have had issues with the mixed boxes either. Four months ago, another Reddit user complained about the Sun Chips variety box, claiming their box had "17 bags of original" in one 30-count box and stating, "Frito Lay really dropped the ball on this one."
While there's one food item you can't return at Costco, some Redditors on the recent post suggest going straight back to the store for a refund since chips are fair game. One commenter suggested members make official complaints to Costco customer service so the corporation can deal directly with Frito Lay.
Speaking of Frito Lay, according to the company's website, they have made it clear in an official statement regarding variety packs that flavors may vary inside mixed boxes. The statement also suggests calling Frito Lay's customer relations team for replacement bags or questions with its hours of operation and phone number listed on the website. Now more than ever, when it comes to Costco's variety packs, what flavors you get are truly a mixed bag.