Reddit Can't Believe How Much This Costco Honey Costs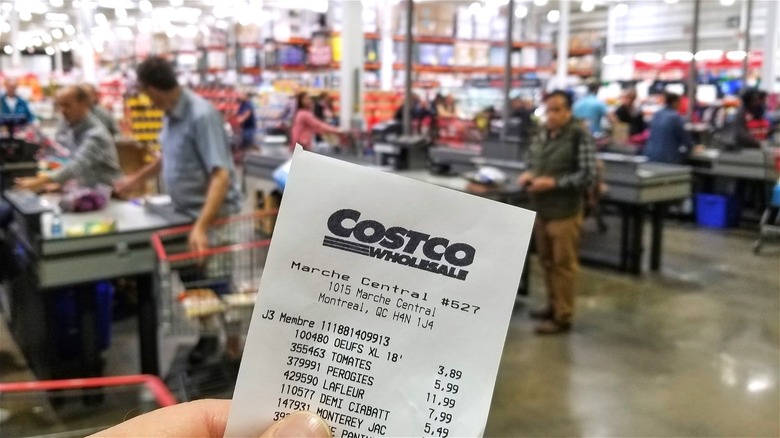 dennizn/Shutterstock
We may receive a commission on purchases made from links.
Let's be real: if you own a Costco membership and spend most of your hard-earned dollars at the big box warehouse, you're prepared for the cost. Even though Costco members have the benefit of buying in bulk and knowing their beloved hot dog and drink combo is safe from inflation, there are some pricier items at the popular wholesale grocer as well.
When considering Costco's most expensive items, while you may not be surprised to shell out a pretty penny for a wood-burning pizza oven or high-tech massage chair, it pays to shop around for certain items, according to Reddit users.
In the past, Redditors have had no problems airing out their disappointment with the cost of avocados or speaking up about the recent price hike for Costco chicken nuggets. With inflation peaking in June of this year, it makes sense to see minor price increases.
Apart from inflation, though, Reddit users are more than willing to share items that cost less elsewhere. One social media user claimed papayas were significantly cheaper at Aldi and those who commented agreed that produce tends to be cheaper at smaller grocers. With all the price talk, there is one high-priced Costco item that proves to also be expensive everywhere else, leaving Redditors confused and curious.
Manuka honey doesn't come cheap
A few weeks ago on Reddit, one user posted a photo of a 17.6-ounce jar of Comvita Manuka honey asking fellow Costco shoppers why such an expensive jar sits on Costco shelves all year round. Redditors recommended the honey to treat wounds and rashes with a few users claiming to use Manuka honey to treat diaper rash in babies. One person even provided a link to a 2014 study showcasing the use of honey as a healing ointment for skin burns.
There are many good reasons to have honey in your pantry, but Manuka honey is extra special due to the antimicrobial properties of methylglyoxal which can kill bacteria even after hydrogen peroxide is extracted from the golden sweetener (via BBC). While some suggest that Manuka honey can aid in digestion and heal bacteria from the inside out, one 2016 study indicates that the consumption of antimicrobial honey has no direct effect on gut health.
One evidence-based study in 2021 suggests all honey, not just Manuka, can aid in healing "upper respiratory tract infections." BBC confirms studies on the effects of Manuka honey's ability to heal congestion and other ailments apart from wounds have not yet been proven.
While Costco's Manuka honey runs $6 dollars cheaper than Amazon's, no matter where you purchase this New Zealand-based nectar, you'll be paying top dollar.