Why The Rodale CEO Believes The Food System Is Broken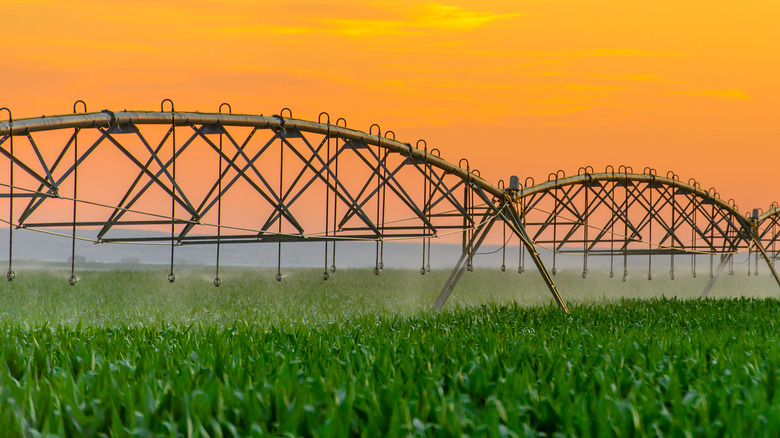 Sh_Vova/Shutterstock
From soaring costs to shortages, the food system has become a contested subject across the globe. Topics like eco-friendly, plant-based, and other trending conversations have taken a back seat to inflation concerns, bare shelves, and empty fields. As governments and industries look for viable solutions, some leaders do not believe that the fix is as simple as shoring up a few loose ends. As Jeff Moyer, the Rodale CEO asserted, it might be time to rethink the whole process.
Rodale is a nonprofit organization that has been focusing on "better, natural, and more responsible way of modern farming," since 1947. While the organization has looked to educate the industry on the importance of the organic movement. there is a desire to repair the whole system versus patching up a broken one. In fact, Rodale believes that soil, depleted of nutrients from generations of conventional farming, can be "restored, renewed, and regenerated." And, in doing so, will have a positive impact on climate change. During a recent appearance before Congress, the Rodale CEO made a strong case to go back to the root of farming so that the food system can change for the better.
What changes can make the food system more stable?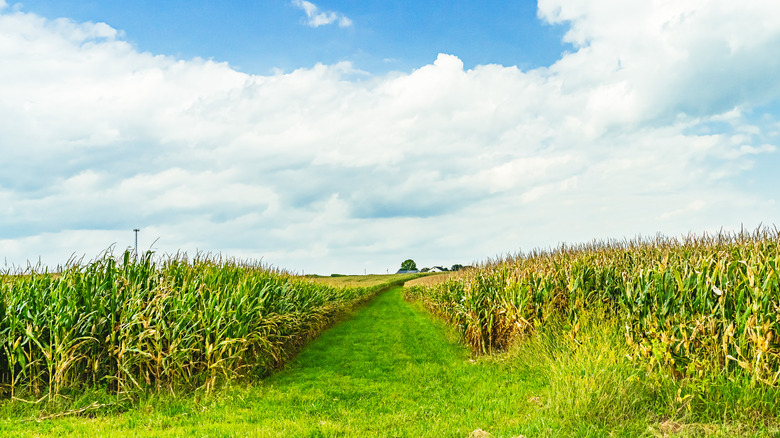 Vadim 777/Shutterstock
For a long time, many families struggled to answer the question, "What's for dinner?" Given the current situation, the more pending question is, "What can we afford for dinner?" With an economy in flux, the plight of the war in Ukraine, and numerous other social pressures, the food system has seen too many cracks. When the Rodale CEO, Jeff Moyer, spoke to Congress, he claimed the outlook for future crop yields is bleak, if America sticks to current farming practices. As reported by WFMZ.com, Moyer said that the food system has become "too reliant on unstable foreign supply chains, chemical pesticides, and government subsidies for foods that aren't healthy for our constituents or profitable for America's farming families."
Although that statement seems dire, the idea of fixing the root of the problem versus adding another band-aid might be a more viable solution for a better tomorrow. Indeed, the "regenerative organic agriculture" concept suggested by Moyer could be the solution for a healthier farming system.
A $25 million USDA investment, supporting Rodale's partnership with universities to educate and market climate-smart commodities, is set to "improve salability of their model," said Congressman David Scott. With more investment and vital changes in farming practices, Moyer hopes to make America's farming community more sustainable.