Rachael Ray Is Receiving A Major Award That's Not Even Food Related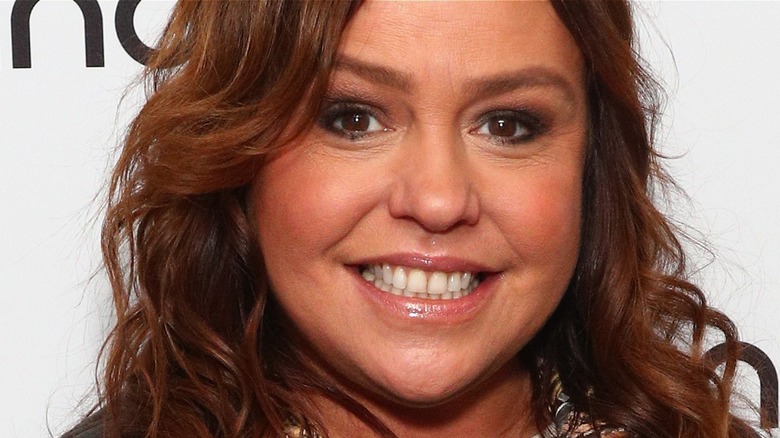 Astrid Stawiarz/Getty
Rachael Ray is being honored for more than her 30-minute meals and catchphrases. Ray is a recipient of the prestigious 2023 Ellis Island Medal of Honor Award, which "celebrates inspiring Americans who are selflessly working for the betterment of our country and its citizens." 
Ray and 93 others will be honored on May 13 at a black-tie gala at Ellis Island's Great Hall, which welcomed 12 million immigrants to the U.S. for 62 years after opening in 1892. Ellis Island Honors Society chairman Nasser J. Kazeminy said the award celebrates Ray's contributions to the U.S. and the world, writing in a statement, "Rachael is an example of what a nation founded on freedom and opportunity can create." 
Ray's Italian-America heritage traces back to Gela, Sicily, where her mother's family is from. She was born in Cape Cod, Massachusetts, where her family owned several restaurants, and later moved to Upstate, New York. Her culinary education began as a child, exposed to a myriad of cooking techniques from her father's Louisiana upbringing to her maternal grandfather's old-world Italian ways. Along with Ray's Emmy Award-winning Food Network cooking shows, bestselling cookbooks, a magazine, "Every Day with Rachael Ray," a housewares line, and her nationally syndicated daily talk show, "The Rachael Ray Show," the chef founded two non-profit organizations and supports many other charities nationwide.
Rachael Ray runs two non-profits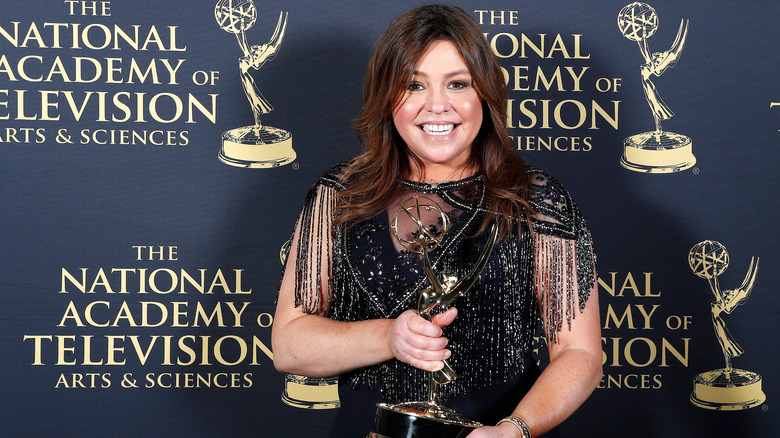 Joe Seer/Shutterstock
Founded in 2006, Rachael Ray's non-profit organization, Yum-o "empowers kids and their families to develop healthy relationships with food and cooking through three main initiatives: Cook, Feed, and Fund." Partnering with the Alliance for a Healthier Generation, FoodCorps, Feed America, and No Kid Hungry, Yum-o strives to ensure every child has access to and is educated about nutritious food. The organization funds scholarships through the National Restaurant Association Educational Foundation for young adults intending to work in the food industry. 
Meanwhile, Ray also created a non-profit to help animals. Launched in 2016, The Rachael Ray Foundation uses proceeds from the sale of the Rachael Ray Nutrish pet food line to support shelter animals and funds disaster relief efforts and emergencies.
Since 1986, the Ellis Island Medal of Honor Award has been given to Americans, born and naturalized, who were humanitarians, philanthropists, and pioneers in the U.S., illustrating the diverse melting pot the nation represents. This year's recipients represent 54 ethnicities and include retired Supreme Court Justice Anthony Kennedy, Senate Majority Leader Chuck Schumer, actor and Ukraine activist Liev Schreiber, and Academy Award-winning director Robert Zemeckis. Former recipients include World Central Kitchen founder and chef José Andrés, eight U.S. presidents, Nobel Prize laureates Elie Wiesel and Malala Yousufzai, the late Senator John McCain, and Muhammad Ali.