This Popular Holiday Treat Is Returning To Costco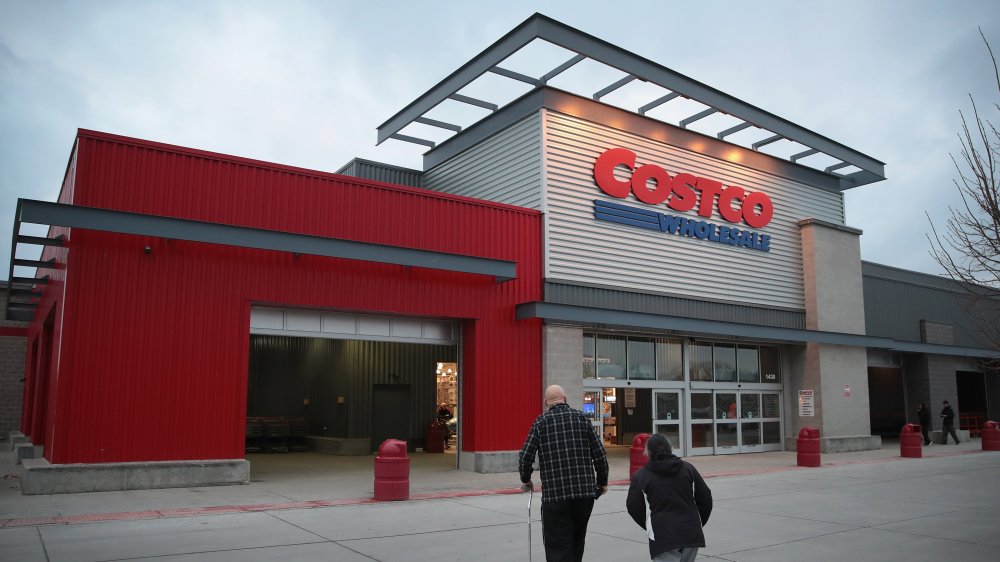 Scott Olson/Getty Images
We may receive a commission on purchases made from links.
For years, fans have loved this holiday snack. They've raved about how delicious they are, how good they smell and taste, and how "needless to say we ordered 10 additional boxes for other family! So good and fresh!" (via Amazon) Last year, Hip2Save raved that the product is "sure to bring a smile" and perfect for "yummy, affordable gifts for neighbors, co-workers, or teachers!" 
Now it's back — Costco is officially carrying Mrs. Prindables 24 Chocolate Dipped Caramel Pretzel Rods once again, with plenty of time for you to start stocking up for your (hopefully low-key) holiday party. Instagrammer @costcodeals spotted these pretzel rods at a Costco store in Aloha, Oregon, and while not all of the wholesale chain's locations are carrying them yet, many stores are. Granted, you can buy these fancy pretzel rods elsewhere. Amazon, for example, is also selling the chocolate covered treats. However, buying them from the e-commerce giant will set you back $31.83, while at Costco they only cost $12.99. So, if you'd rather pay 54 cents per pretzel rod than $1.32, you're better off checking and double checking the shelves at your local Costco. 
Why you should do your holiday shopping at Costco
Skeptical about making the trip to Costco just for the chance to score a sweet (literally) deal on giftable pretzels that may not even be in stock? There are more reasons than just this one treat to make Costco part of your holiday planning. The wholesale store also offers great advent calendars, whether you're looking for some family-friendly cuteness or for a calendar that's just for the grown-ups. The store also carries limited-edition Starbucks holiday coffees and some cozy hot cocoa in many different flavors, and of course what holiday party would be complete without egg nog? 
So this month and next, whether you're buying gifts for your children's teachers, picking out snacks for a holiday gathering, or just shopping for your own sweet winter treats, be sure to check your local Costco to see if Mrs. Prindables Chocolate Dipped Caramel Pretzel Rods have hit the shelves.