This Is The Royal Family's Favorite Christmas Cookie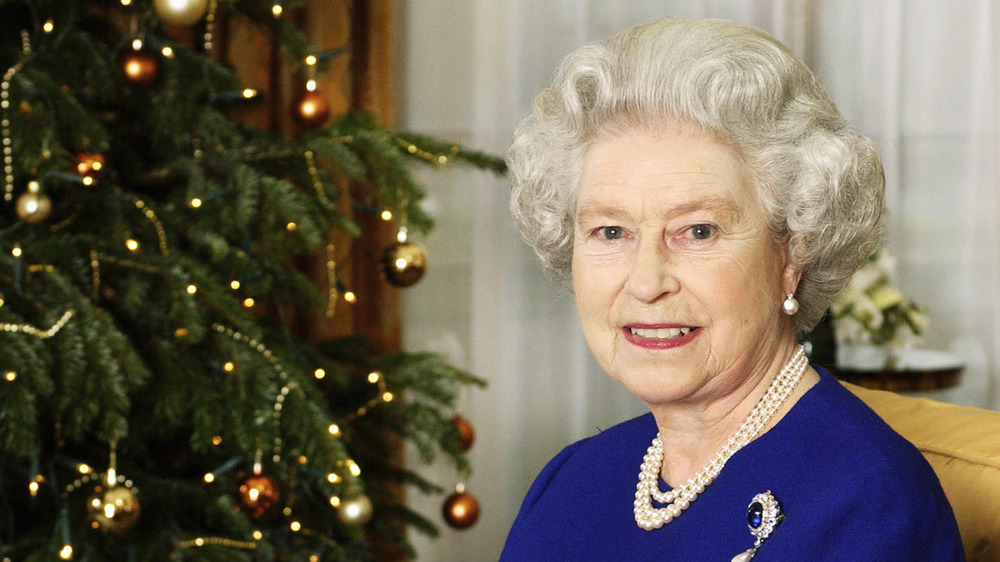 Anwar Hussein/Getty Images
Wouldn't you just love to celebrate a traditional "merry olde English" Christmas? And we do not mean simply watching another rendition of A Christmas Carol. Wouldn't you love to live out a real fairytale Christmas in a castle, complete with a queen and scads of princes and princesses? Well, sadly, you can't — even the oldest of the next-gen royals is more than a decade away from living out that whole "marrying a commoner" trope, and that does not always work out so well, anyway.
What you can do, however, is spend Christmas in your very own castle (even if it's a one-bedroom condo) with your own little princes and princesses (even if they are of the four-legged kind). As long as you have a kitchen, you can still bake up a batch of cookies fit for a reigning monarch, since the Royal Family website has shared several of their favorite Christmas cookie recipes. Not only do we have the Queen's favorite gingerbread, but there's also a recipe for some absolute gorgeous meringue-topped cinnamon stars.
How to make the dough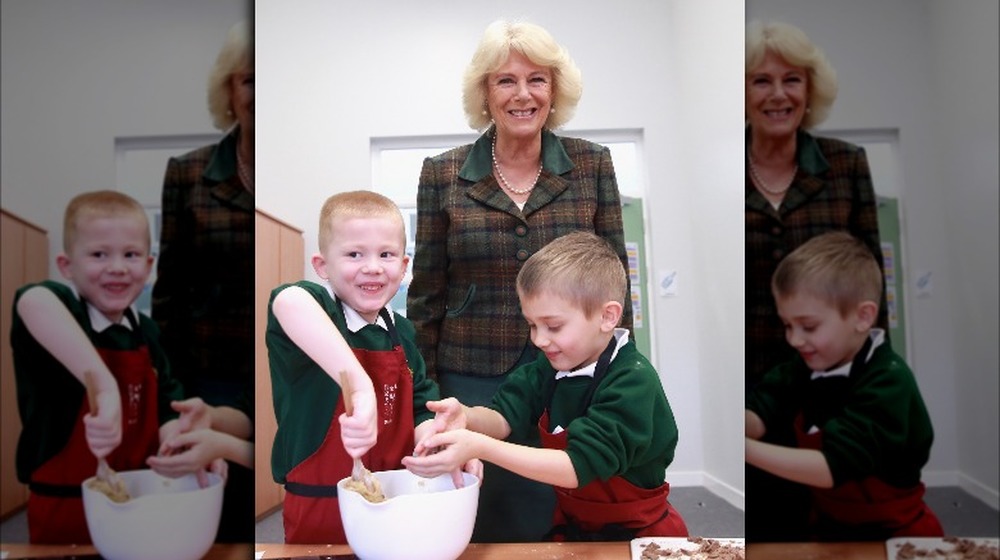 Chris Jackson/Getty Images
While the recipe itself appears on Ye Olde Royal Web Site, those on-trend royals also have an Instagram account featuring a video of their royal pastry chefs preparing these cookies. The first thing you will need in order to follow the recipe is a website or app that converts the metric measurements given into ounces or cups, unless you are enough of a high-level cook that you have got a kitchen scale that also provides metric measurements. OK, kind of a pain, but no one ever said being royal would be easy — just ask the former Duchess of Sussex.
Begin by mixing icing sugar (powdered or confectioner's sugar to us colonials) with egg whites and lemon juice and beat until soft peaks form. Remove and set aside 1/3 of the mix, then stir in ground almonds, pulverized "mixed peel" (Brit-speak for candied fruit), lemon zest, ground cinnamon, and ground cloves. Knead the dough, roll out to about 1 centimeter's thickness (surely you have a ruler with this measurement; otherwise, it's not quite half an inch), and top the sheet of dough with the remaining egg white mix. Refrigerate it for at least one hour.
How to bake the cookies
Once the dough is chilled and rested, you can cut it into pretty shapes, such as stars, with a knife if you are an expert dough sculptor, or just using a cookie cutter if you are like the rest of us. (The royal chefs suggest dipping the cutters into a bowl of hot water before each cut in order to make the dough release more easily.) Bake the cookies at 325 degrees Fahrenheit (or 160 Celsius) for 12 to 15 minutes, then let them cool for 30 minutes before you remove them from the tray.
On the off chance that you and every member of your household has willpower to spare, you will be glad to know that these cookies are quite long-lasting. According to the recipe, they will last up to two months if kept in an air-tight container. But are you likely to keep them around that long, or will you gobble them down as fast as you can bake them? That we cannot say, as none of the Instagram commenters seem to have actually baked them. But if these cookies are good enough for the royal family, well, maybe they will be worth putting in a little extra effort to make — even with all that measurement conversion math involved!