Chef Reveals The Best Spicy Sauces For Your Sandwiches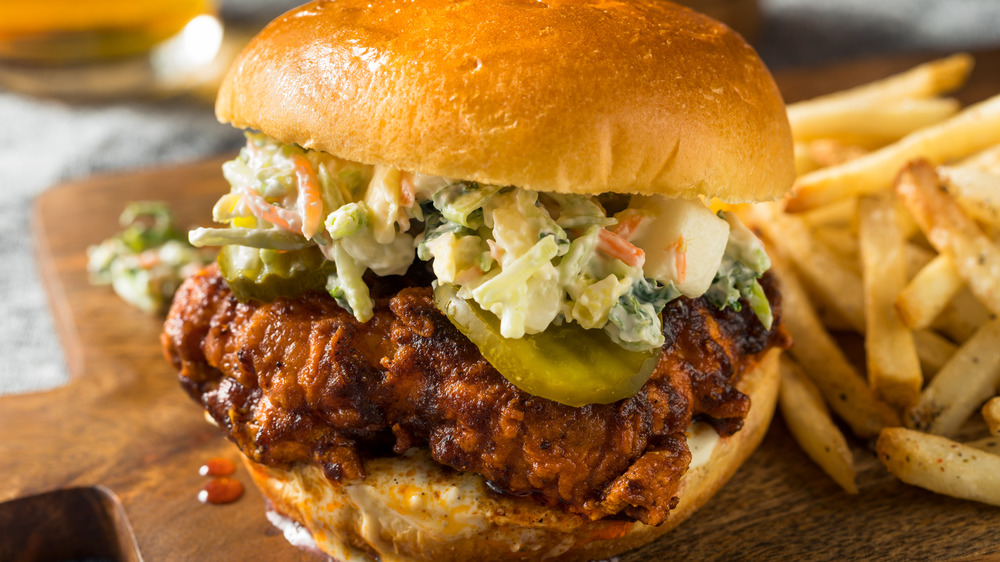 Shutterstock
If there was one dish that could be called the greatest hit of the past year, what would you have guessed it to be? Something TikTok trendy, like Dalgona coffee, pancake cereal, or toaster steak? Maybe one of the most searched for recipes like sourdough bread, banana bread, or Disney Dole Whips? Although Impossible This and Beyond That were all the rage in late 2019, once 2020 started getting tough, we all started coping via comfort food. Fast food sales, too, were off the charts — after all, even home-cooked meals get real old, real fast when you're home all the time, but what with the insane fees charged by some delivery services, only the cheapest delivery options would fit into our budgets.
Not such a surprise, then, to learn that Grubhub's top trending food of the year was none other than the viral sensation, the spicy chicken sandwich (via Grubhub). Whether you're on Team Chick-fil-A or Team Popeyes or are a Mickey D's superfan holding out for that long-awaited Crispy Chicken, you may still think your sandwich of choice could use a little extra kick or maybe you're trying to get your spicy sandwich fix at home. Never fear, Perdue Farms' Executive Chef Chris Moyer has some tips on how to make your sandwich hotter and better.
There's a wide variety of hot condiments to explore for your spicy sandwich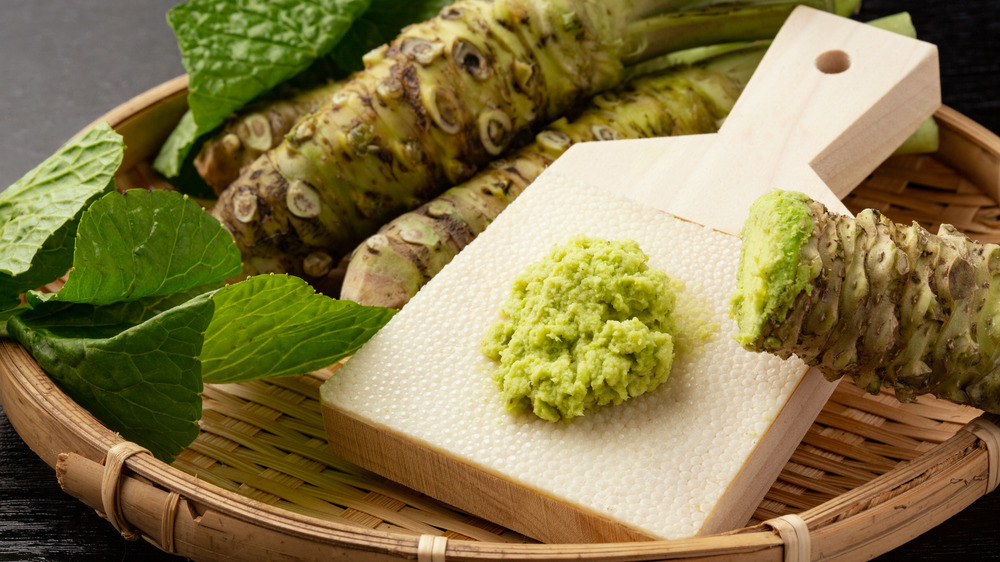 Shutterstock
The best way to heat up a chicken sandwich might be to add some cayenne pepper to the breading (via Food.com), but if you're not making your spicy sandwich at home, then condiments are your sandwich's best friend. Chef Moyer explained to Mashed that the first thing to realize is that "there are different kinds of heat to think about." He suggests using either wasabi or Sriracha in a remoulade or an aioli. Although, for a quicker, easier version you could also mix either into some pre-made mayo. Wasabi, in particular, is a different type of heat, as this often horseradish-based condiment, Moyer says, "will really clear your nostrils."
Another type of hot sauce is one that brings what Moyer calls a "blazing heat," such as those based on Scotch bonnet or habanero peppers, although these typically have a somewhat sweet and fruity flavor, as well (via Gardening Know How). For sweet without so much heat, there is always hot honey and spicy pepper jelly, or for a flavorful savory heat, you could try a smoked chile sauce or fire-roasted pepper salsa. As Moyer told Mashed, "All are good and bring different characteristics, so it all just depends on personal preferences and heat tolerance."