Marc Murphy's Secret Ingredient Will Transform Your Steak - Exclusive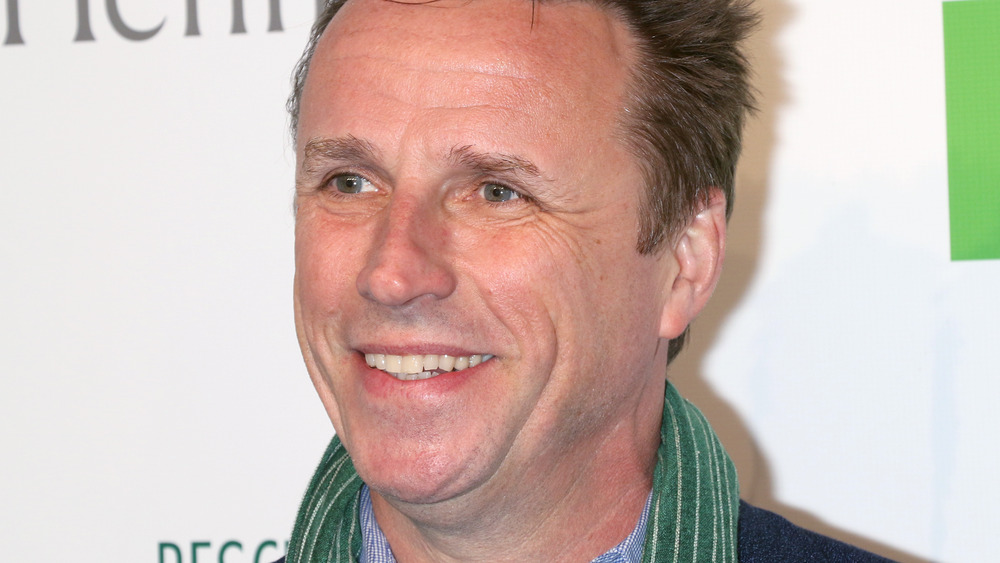 Jim Spellman/Getty Images
While some chefs are notorious for using obscure ingredients and time-consuming techniques, others prefer to embrace experimentation with simple ingredients, which can elevate classics for a surprising update. Chef and Chopped judge Marc Murphy explained in an exclusive Mashed interview how a few staples are always in his kitchen to help him keep it simple, including one all-star ingredient.
A regular ingredient in this chef's pantry is Dijon mustard. The spicy spread is not just for deviled eggs, potato salad, or a grilled cheese sandwich (all endorsed by Serious Eats), Murphy urges cooks at home to try it in a vinaigrette, stirred into lentils or beans, or in basically any savory dish that needs a punch of flavor. The Chopped regular also combines Dijon and soy sauce to create a "great condiment on a steak or a chicken."
Marc Murphy's dijon soy was inspired by a friend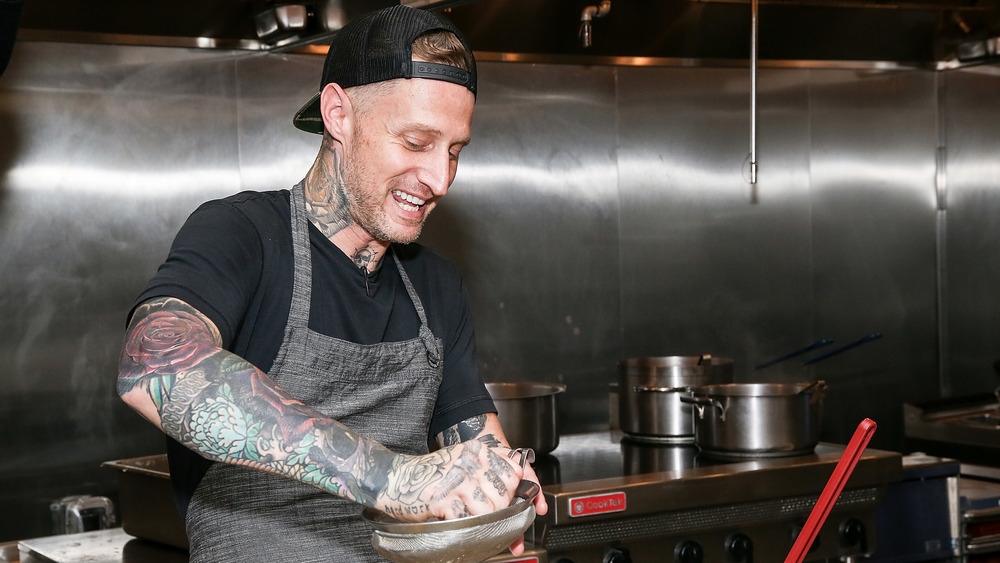 Paul Zimmerman/Getty Images
Murphy learned this trick from fellow cooking competition veteran Michael Voltaggio, who won season 6 of Top Chef in 2009. Murphy and Voltaggio have appeared together several times on Guy's Ranch Kitchen, a show where Guy Fieri invites accomplished chefs together to create a multi-course meal (via Food Network). In the episode, "Entertaining: Steakhouse at Home," Voltaggio crafts a soy mustard to accent his dry-aged rib-eye with broccoli chimichurri (yes, please!), a take on the quintessential beef with broccoli. Murphy reveals Voltaggio "takes 50 percent Dijon mustard and 50 percent soy sauce and mixes it ... It's so interesting. I urge you to try it."
Murphy spoke highly of his co-star's ability to innovate, praising Voltaggio as, "obviously an amazing chef and always is thinking outside the box." While Murphy claims to have "followed the rules a little more," when it comes to cooking, this combination was such a game changer he passed the recipe along to friends, stating "they don't serve steak without that now."
Marc Murphy loves to challenge himself with ingredients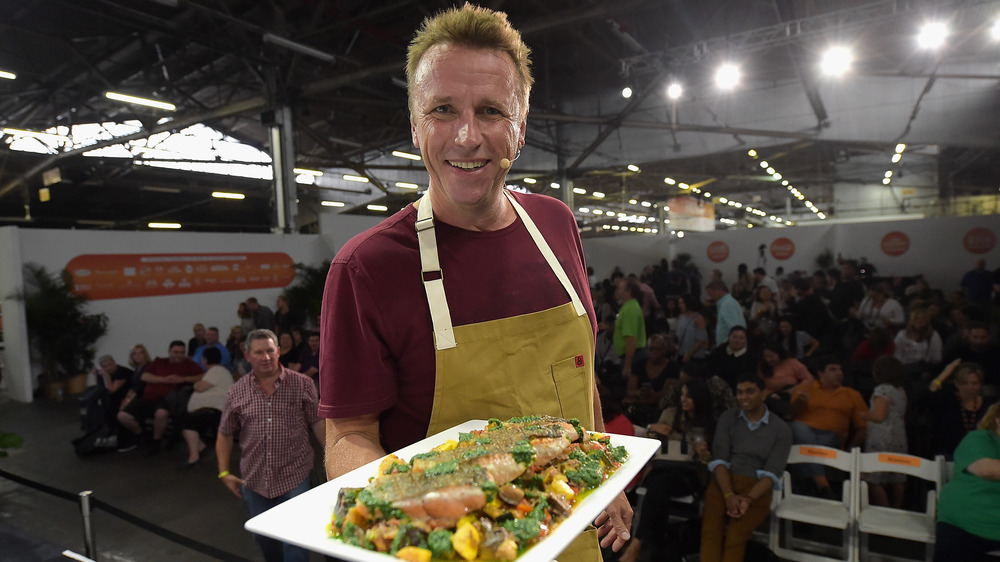 Gustavo Caballero/Getty Images
Growing up in Europe as the son of a diplomat, chef Marc Murphy discovered a range of cuisines and flavors at a young age. The lauded chef recommends home cooks try shaking up their routine in order to find inspiration — especially when the familiar becomes mundane. "To me, it's about learning new things and experimenting," says Murphy. "Don't just rest back on your laurels or rest back on all those ingredients." Looking to break from the old, Murphy invested in a single-origin spice kit to literally add new flavor to his cooking routine. While he says his wife is typically the one to try a new recipe, he doesn't shy away from a challenge. Murphy joked that he psyched himself up in preparation for the expansive new ingredients, stating, "I just stand there and I'm like, 'I'm going to use this somehow. I'm going to taste it now. I'm going to taste it, muddle through, and I'm going to try to develop a recipe around this spice.'"
Murphy admits he's not one to follow a recipe in full — he has plenty of his own skills to lean on, after all. Instead, he looks for new ways to "absorb information," and find a fresh take to a dish. "We're all getting a little bored here sometimes, cooking at home for so long," says Murphy when asked about how he stays inspired in the kitchen. "You got to spice it up a bit somehow." 
As someone who has struggled with dyslexia, Murphy also is focused on helping others foster creativity as the key to moving past challenges. To learn more about Braintrust Tutors, the "modern tutoring company" which helps connect children with the best certified teachers for their needs, head over to Braintrusttutors.com. You can also watch chef Marc Murphy on the upcoming season of Chopped, airing on the Food Network.