Survey Reveals The Party Snacks People Should Stop Making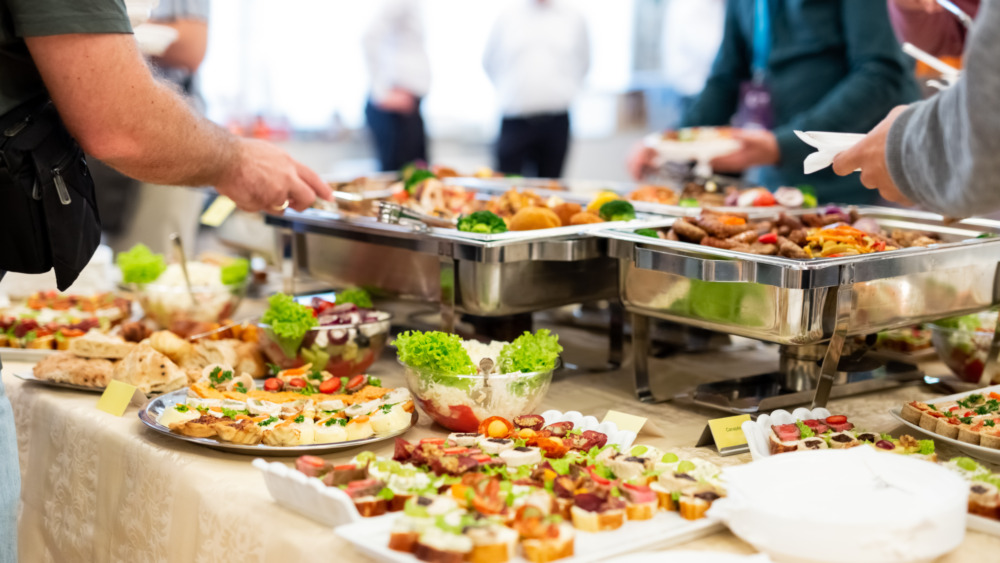 Shutterstock
Hosting a party isn't necessarily the least stressful thing to do, but it's still fun nonetheless, and if you're looking to be the hostess with the mostess of your friend group, having a delicious spread of food is key to putting on a successful event. Filling the snack table with yummy treats or a one-of-a-kind dip can leave a lasting impression for days, weeks, or even years, not to mention that whipping up these types of foods are oftentimes a bit easier than putting together a full meal and cheaper than going the catering route.
The list of finger-food options is seemingly endless these days, meaning that regardless of which snacks you put out for your guests, there will likely be a little something for all of your attendees. That being said, not all apps are created equal, and it turns out there are a few dishes that don't spark as much joy as others. A recent survey conducted by Mashed found out exactly which party snacks people should stop making. Per the results, here are the ones you should avoid putting out on the food table at your next event.
Don't plan on stuffing your party guests with stuffed mushrooms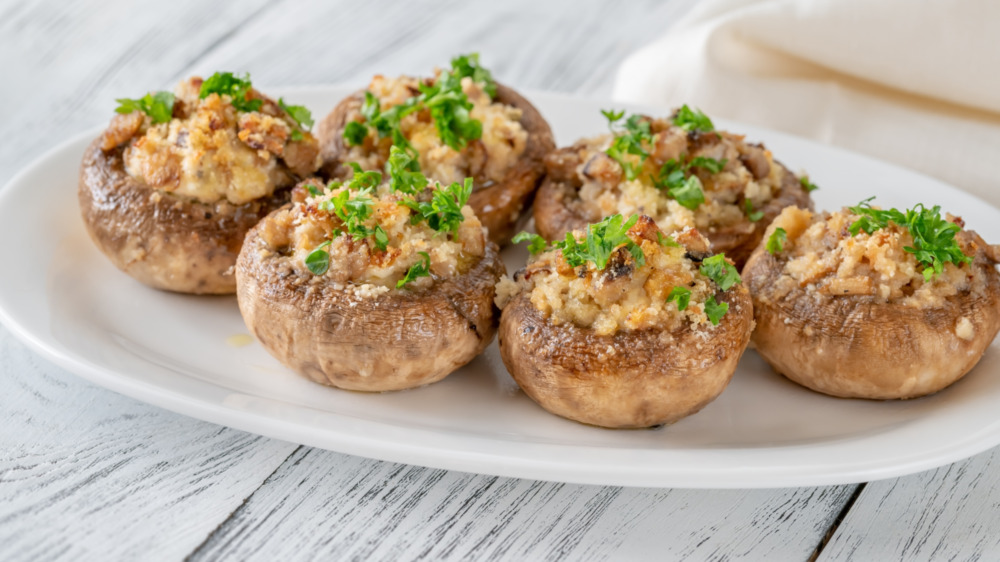 Shutterstock
The Mashed survey asked a total of 655 individuals about which party snacks they wished people would stop making, and the one dish that came out on top as the least favorable with 22.14 percent of the votes was stuffed mushrooms. Fungi in general are a hit or miss, and the stuffed kind can often get soggy if certain steps are not taken during the preparation process, making for an unpleasant texture that can't be overlooked regardless of what goes into your stuffing mixture.
Coming in second were deviled eggs, which were ousted by 18.32 percent of survey respondents and closely followed by crudité, which was labeled unwanted by 17.4 percent of voters. Sure, a platter of raw veggies isn't exactly the most exciting thing to see; however, we do think pairing them with a good dip would redeem this dish a bit.
Pinwheels and pigs in a blanket both proved to be safer options, with only 14.81 percent and 14.66 percent of survey respondents wanting to see them vanish from the food table, respectively. A good 7-layer dip would also be an excellent dish to whip up, as only 12.67 percent of respondents, or 83 people, said they no longer wanted the snack as an option at parties.