The Costco BOGO Deal Fans Of Brownie Brittle Won't Want To Miss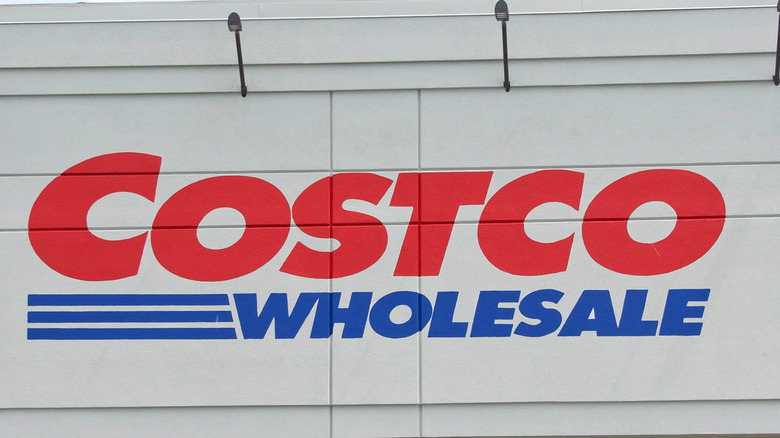 Shutterstock
By now, Costco has become famous for their really low prices, not to mention their often buy-one-get-one deals, but sometimes the store also offers limited-time bonuses that feel almost too good to be true. Instagram user @costcodeals spotted one of these fantastic deals recently, sharing with their users that Costco's incredible brownie brittle is BOGO right now, with two bags costing just $6.89 through June 13. 
This brand in particular is Sheila G's Brownie Brittle, and the packaging describes this sweet snack as having a "rich brownie taste with a cookie crunch" — not to mention some extra chocolate chips in the mix. The brittle appears to be a cross between a cookie and a brownie and is a must for any chocolate fans. With the buy-one-get-one-free deal, it's the perfect time to scoop some up or try it for the first time — as the Instagram poster said, "stock up!"
Here's what Costco fans are saying about the brownie brittle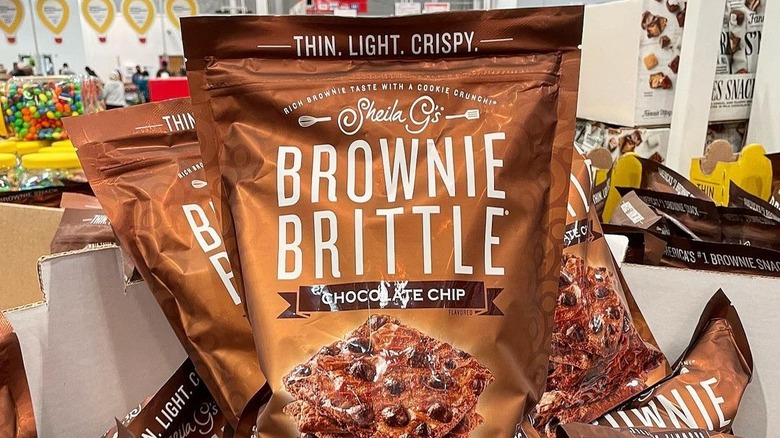 Sheila G's Brownie Brittle appears to be one of Costco's products that has a die-hard cult following, so it's no surprise that there's a lot of excitement and buzz around this great BOGO deal. One commenter on @costcodeals' Instagram post called the deal "dangerous," adding, "You can't eat just one." Another Instagram user said, "Just bought this today. It is the best!! Thank you for posting about it!"
While @costcodeals said that this deal would be in stores nationwide as the offer is included in Costco's monthly savings book (valid until June 13), it might be a good idea to head over to the store sooner rather than later. Instagram users and Costco fans have been jumping on the chance to scoop these up, with one person noting they polished off a bag in just three days. So expect this brittle to go fast.
If it's sold out at your nearest Costco, don't fret. There's always this brownie recipe, which is arguably the best on the internet. Alternatively, you could also find a keto brownie mix at Costco that's received positive reviews.