The One Part Of Cooking Giada De Laurentiis Can't Stand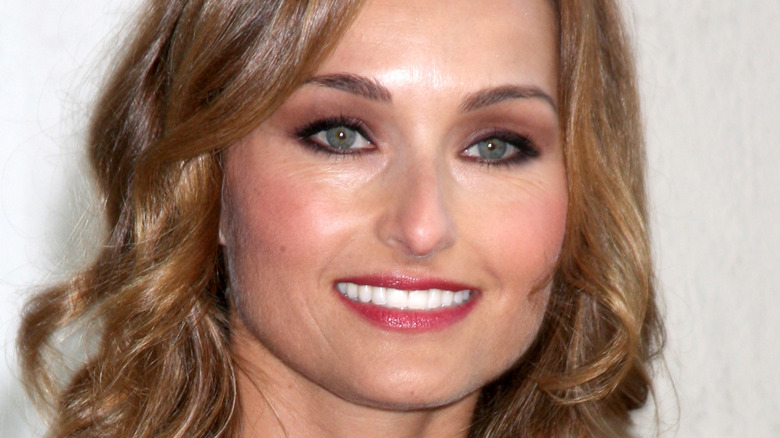 Shutterstock
Super celebrity chef Giada De Laurentiis is one of the most relatable personalities on the Food Network. Sure, she comes from a famous family and has a Hollywood movie-making grandfather, Dino De Laurentiis, who made movies that your parents and grandparents probably watched. And, of course, she also gets to jet off to Italy with Bobby Flay to film "Bobby and Giada in Italy" and eat incredible food from the region. But despite all of the perks and privileges of a life lived in the spotlight, Giada has crafted her television persona and household name as someone who is not only truly approachable, but also as someone who probably cooks and entertains a little better than the rest of us.
Giada really does cook up some tasty dishes — mortadella sliders, perfect pizza, and sausage and peppers definitely top that list. Recently, the Italian chef with Californian flare dished to Delish that, during the pandemic, she developed a true disdain for one part of cooking that she had not held any real feelings of contempt for prior to COVID-19. Unfortunately for the cookbook author, this particular aspect of cooking is a very real and practical part of any kitchen and the culinary process, and one that we have all dreaded at one point or another. 
Giada De Laurentiis doesn't like doing the dishes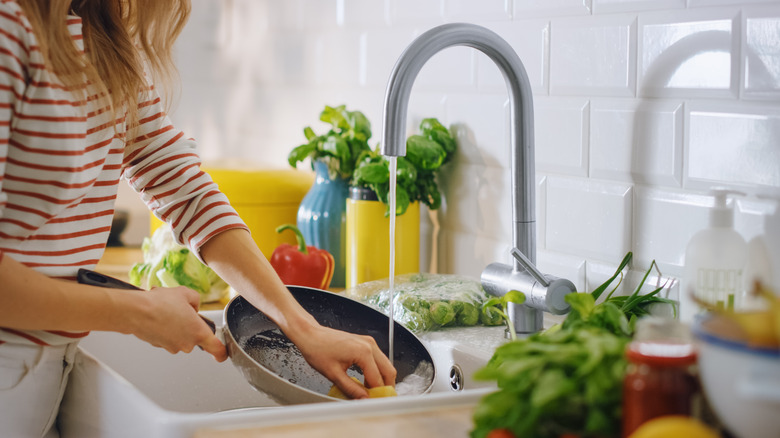 Shutterstock
Delish asked Giada De Laurentiis if there is something that she absolutely cannot stand doing anymore since quarantine. The Giadzy blogger's answer was so refreshingly honest. De Laurentiis told the outlet, "I really, really dislike doing the dishes. So much so, I refused to cook for a week straight. I never loved doing the dishes, but I didn't hate it either. Now, I really started hating it during quarantine." Same. De Laurentiis is not alone when it comes to her feelings about dirty dishes. 
In 2018, The Atlantic shared the findings from a report about household chores compiled by the Council of Contemporary Families, a nonprofit that studies how families behave. The report's revelations wreaked of Captain Obvious: Women don't like to be the only ones in the household doing the dishes, instead preferring to share the task with their spouse and kids. Why? Because, as an assistant professor of family and consumer studies at the University of Utah told the publication, "Doing dishes is gross. There is old, moldy food sitting in the sink. If you have kids, there is curdled milk in sippy cups that smells disgusting." He left out the bowls of soggy cereal and milk that make you want to hurl (which should be grounds for divorce, by the way). It's no wonder De Laurentiis doesn't like this chore; no one does!