Burger King Just Brought Back This Fan Favorite Plus A Decadent New Shake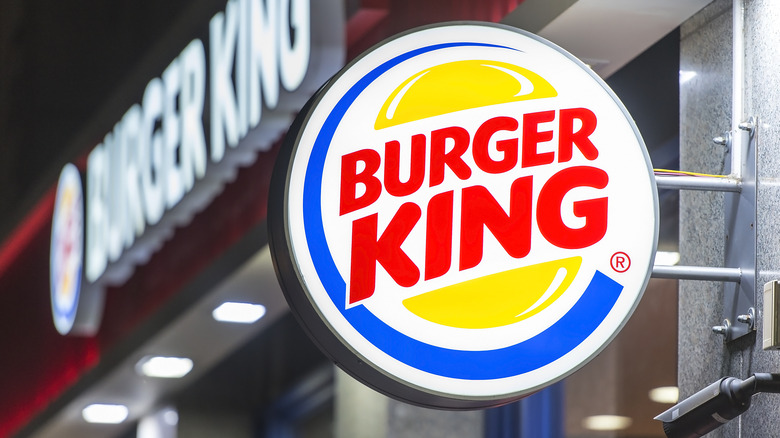 Shutterstock
A classic Burger King meal always includes a dash of nostalgia. Whether you're picking up your favorite order from the drive-through or stopping in and ordering from the counter, as soon as you bite into your burger, sandwich, or side of choice, you'll be reminded of all the fond memories you have of the fast food restaurant. Burger King is hoping to lure in old fans of its food by bringing back a well-loved side dish.
In addition to the returning dish, Burger King is trying out new versions of its other familiar burgers and sandwiches. These include two options directly aimed at bacon lovers: a Garlic & Bacon King burger and a Breakfast Bacon King sandwich. Other new menu items currently available are a Single Bacon King burger and a new chicken sandwich called the Ch'king (via Eat This, Not That).
With so many delicious options rolling out in the Burger King Kitchen, it's definitely worth a visit, especially if you are one of the many die-hard fans of the returning menu item: cheesy tots. If you have more of a sweet tooth, you're also going to love Burger King's latest shake.
Cheesy Tots are back at Burger King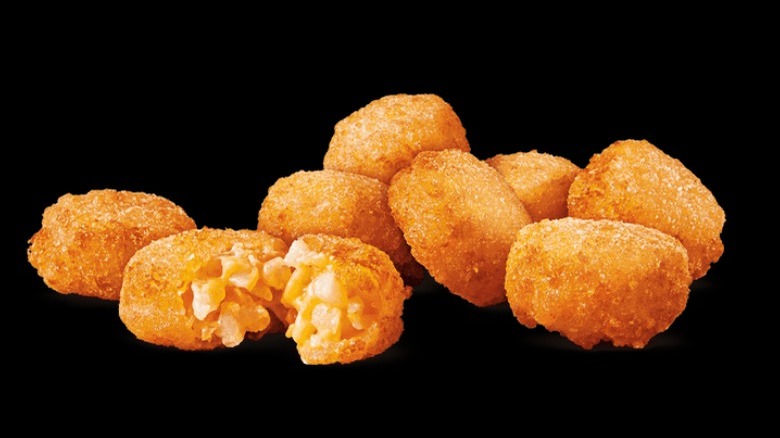 Burger King
Ah! The deliciously salty and creamy Cheesy Tots have returned to Burger King again, according to Chew Boom. The BK menu keeps fans of the side dish on their toes by bringing the yummy tater tots back for a limited time every so often. The Cheesy Tots are straightforwardly delicious with a crispy fried potato exterior and a warm potato and melted cheese center. They were briefly available in February but have left and returned once again to delight everyone's tastebuds, again only for a limited time.
And what better pairing than a new milkshake to wash down the tater tots? A new Brownie Batter Shake is debuting alongside the Cheesy Tots. The shake is made with a rich fudge brownie batter mixed in with vanilla soft serve ice cream and topped with whipped cream.
The Cheesy Tots are available in an 8 piece package, according to the Burger King website. The tots and Brownie Batter Shake are available nationwide at participating locations, but not forever. It's best to grab some as soon as possible before they're gone.