The Perfect Food For Everything Seasoning, According To Amanda Freitag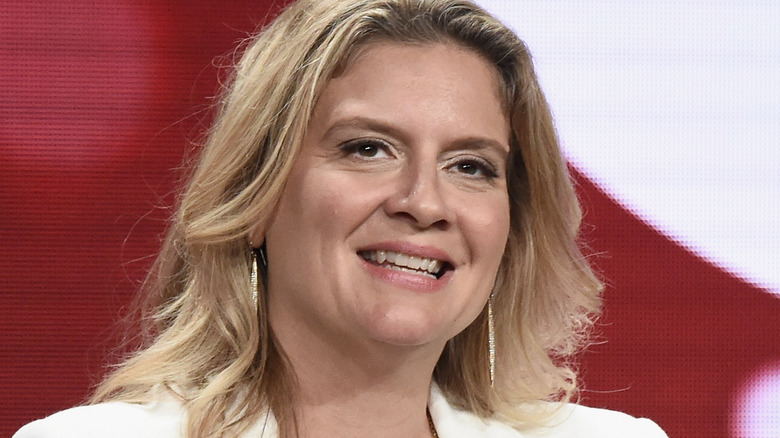 Amanda Edwards/Getty Images
Amanda Freitag is making room on her spice rack for another seasoning. If you are a fan of Trader Joe's Everything But the Bagel seasoning and other such seasoning blends, you're not alone. The "Chopped" judge is also hopping on this bandwagon, per a recent tweet. While it doesn't have literally everything, everything seasoning, named for its use in everything bagels, typically contains sesame seeds, minced onions, garlic, salt, and poppy seeds. Per NPR, it even has led to battles over who invented it first. Luckily, Freitag isn't throwing her hat into that conversation. 
Regardless of who invented the everything bagel seasoning, it is definitely beloved. Trader Joe's came out with their own mix in 2017; Costco and Aldi also have their own versions. Jeni's Splendid Ice Cream even made an ice cream flavor paying homage to this trendy seasoning. There's no doubt this seasoning is hot — or cool, depending on what you are eating — and now Freitag claims to have found the perfect food to pair with it.
Smoked salmon and everything seasoning is the next dynamic duo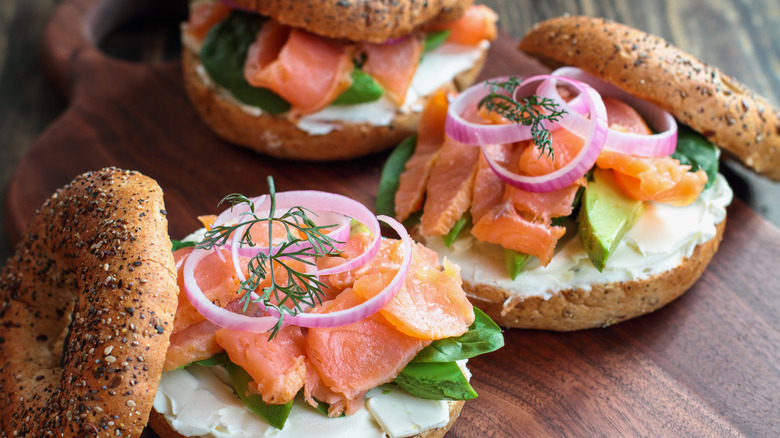 Stephanie Frey/Shutterstock
In Freitag's opinion, smoked salmon and everything seasoning are the perfect combo. "You heard it here first: smoked salmon and everything seasoning go together like peanut butter and jelly. I can't get enough of this," the chef shared on Twitter, tagging her Dallas-based bakery Rise + Thyme bakery. Clearly, everything bagels with lox have been breakfast staples for a long time, but adding the everything seasoning straight to the smoked salmon is pretty genius. 
Freitag's fans seems to agree. "Yes, I am a firm believer in this!" one follower responded. Another typed, "I just skimmed this & thought you were *ADDING PB & J TO SALMON*!!!" Yeah, we're all glad that's not what the celebrity chef meant or we might need a barf bag. But before you grab your keys to go buy some everything seasoning, you might want to try Martha's Stewart's trick and make your own at home. This dynamic flavor duo definitely has weekend brunch written all over it.