Giada De Laurentiis Revamped Her Lemon Ricotta Cookies With This Fall Twist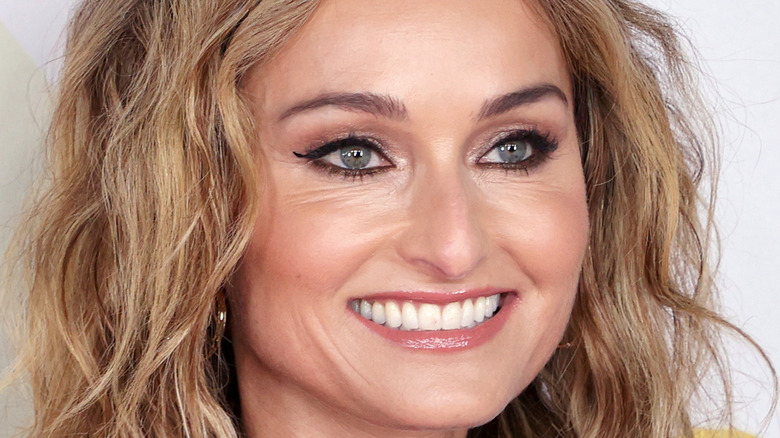 Kevin Winter/Getty Images
Fans of Giada De Laurentiis may already be familiar with her lemon ricotta cookie recipe (via Food Network). The celebrity chef certainly doesn't shy away from this flavor combination. De Laurentiis also adds ricotta to her lemon almond muffins to give them a wonderfully moist texture. Now, De Laurentiis is giving her ricotta-enhanced sweets a decidedly fall twist — and just in time for National Dessert Day on October 14 (via National Day Calendar).
De Laurentiis shared the recipe for her pumpkin ricotta cookies on her Giadzy food blog. The recipe uses pumpkin puree instead of lemon, and the glaze includes fall spices like cinnamon and nutmeg. With the combination of pumpkin and ricotta, this cookie is sure to be soft and fluffy, and we think that the spices and glaze will bring a nice balance of flavor instead of overwhelming sweetness.
Would it be pumpkin overload to make a copycat Starbucks Pumpkin Spice Latte and whip up a batch of De Laurentiis' pumpkin ricotta cookies? For major pumpkin lovers, we think this sounds like the perfect fall afternoon pairing.
What other fall twists does De Laurentiis put on her recipes?
If you're ready to get into the fall spirit, there are many other dessert recipes from Giada De Laurentiis you can check out that also use pumpkin (via Food Network). Although pumpkin pie is a classic dessert on the Thanksgiving table, De Laurentiis has a unique pumpkin pie recipe that includes mascarpone in the filling to make it more silky and smooth. But if you're looking to push the limits of pumpkin pie even further, try De Laurentiis' recipe for Pumpkin Persimmon Slab Pie, which we expect adds a fresh fruitiness to a traditional pumpkin pie.
For anyone who passes on dessert, De Laurentiis has ways to bring pumpkin into your savory dishes as well. For example, De Laurentiis' pasta carbonara actually uses pumpkin puree in the sauce. And if you're not craving pumpkin, you can always welcome fall with De Laurentiis' seasonal cocktail, which features sparkling apple cider.