Why Dunkin' Is Offering Free Donuts One Day This Week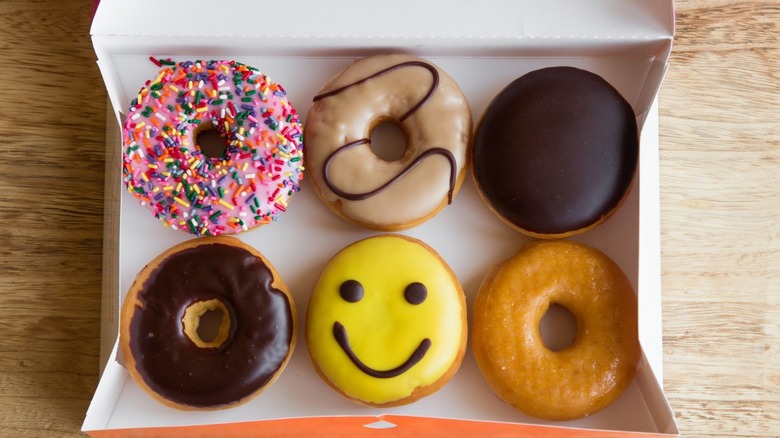 Nickolastock/Shutterstock
If you love any excuse to celebrate with dessert, then there are a lot of holidays that you can add to your calendar (if you haven't already). For foodies with a sweet tooth, one day to mark is June 3, which is National Donut Day in 2022. There are actually two Donut Days each year, so donut fans can even celebrate twice. The June date for honoring this holey treat has historical ties to World War 1 and the Salvation Army while the second celebration (which occurs in November) has a much murkier story (via Boston.com).
Even though Dunkin' dropped the "donuts" from its name, the massive chain still participates in the festivities. For this year's National Donut Day, it will be offering its customers a free donut, according to People. That might come as no surprise to Redditors who say that being a Dunkin' regular is a good thing due to the freebies and rewards. Perhaps some would add this to this list of reasons as well.
How to get a free donut on June 3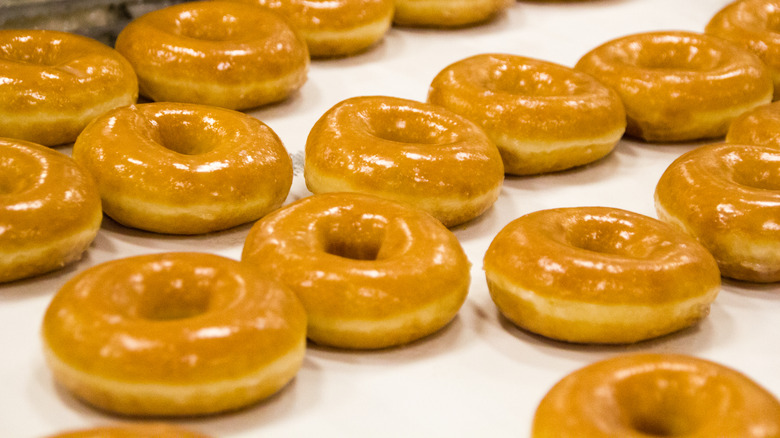 Little Adventures/Shutterstock
How does one snag a free Dunkin' donut on National Donut Day? As shown on a Dunkin' ad shared by People, customers would need to buy a drink from the menu in order to get a free classic donut, so they will have to spend some money.
Although there's a small catch, Dunkin' might be hoping fans will see it as an excuse to get around to trying a new drink from the chain. Of course, Dunkin' has plenty of drinks, many of which we've ranked. In April, the brand also announced the return of the fan-favorite butter pecan swirl syrup, so customers have another way to customize their coffee.
Today underscores that the offer applies at participating locations, but we can't say whether that means all locations. But whether or not the deal is available at a Dunkin' in your area, you can still celebrate National Donut Day by making your own donuts at home. You can try our recipe for air fryer donuts or go all out with this giant donut recipe.