Amanda Freitag Wants These Celebrity Chefs To Be Her Sous Chefs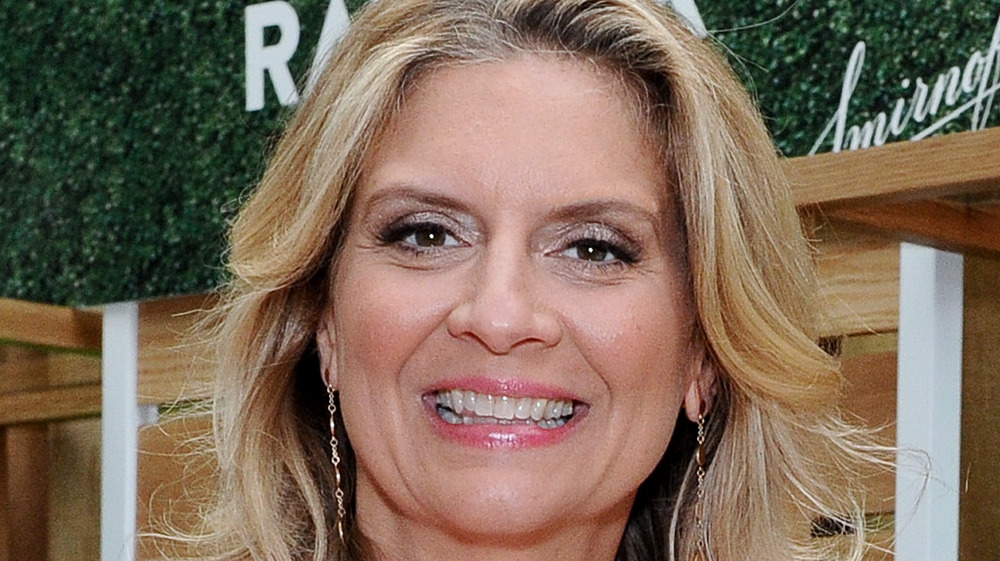 Daniel Zuchnik/Getty Images
Amanda Freitag surely knows her way around a kitchen. A seasoned chef, Freitag is also a cookbook author, per her website, and a frequent face on the Chopped panel of judges. She's even nabbed the number one seed for the East Coast region in season two of Guy Fieri's Tournament of Champions (via Food Network) – the bracket-style cooking competition show has solo chefs battling it out head-to-head.
The show boasts an impressive list of contestants alongside Freitag, including Darnell Ferguson, Tiffani Faison, Marc Murphy, and the Voltaggio brothers. All of them have proven that they can whip up something delicious in the kitchen no matter what circumstances they are cooking under. However, it's also safe to say that the 16 competitors likely wouldn't mind having an extra set of hands with them in the kitchen either.
So who exactly would Freitag choose as her sous chefs? The New Jersey-native revealed her choices to her Twitter audience of more than 245,000 people while live-tweeting the premiere episode of Tournament of Champions on March 7, and if you ask us, her picks are certainly excellent choices.
Amanda Freitag's sous chef choices boast impressive resumes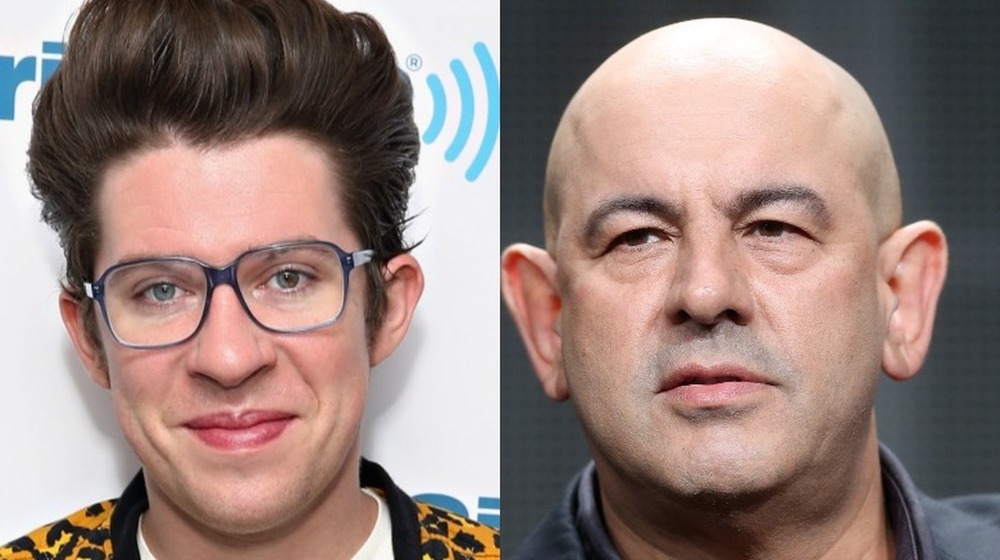 Cindy Ord, Frederick Brown/Getty Images
In response to a tweet from the Food Network that shared a few photos of the competitors working in the kitchen under the watchful eyes of Simon Majumdar and Justin Warner (who would later present the final dishes to judges on behalf of the competitors for a blind tasting, per Guilty Eats), Freitag wrote: "I find it comforting to have @SimonMajumdar & @EatFellowHumans in the kitchen with me! I wish they could be my sous chefs" (via Twitter).
If you're a bit confused, @EatFellowHumans is Warner's Twitter handle (and the name of his website). And despite what his online moniker implies, he is certainly a worthy choice for Freitag. The winner of Food Network Stars's eighth season, Warner has also authored a few cookbooks, and frequently appears on Guy's Grocery Games as both a judge and a competitor (via IMDb).
Meanwhile, Majumdar is another familiar face in the food world and another viable asset in the kitchen. Per his website, the Brit has authored three books and is frequently a guest on a number of Food Network programs, including Cutthroat Kitchen, Beat Bobby Flay, and Iron Chef America. Majumdar is also a restaurant critic in Los Angeles and hosts the podcast EAT MY GLOBE: Things You Didn't Know About Food.